News
»
Go to news main
SeaCycler Bedford Basin Test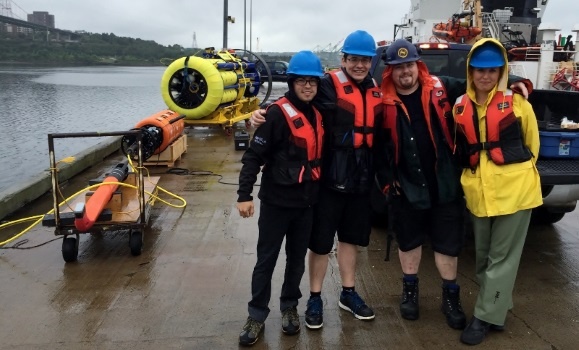 The Dalhousie CERC team has recently successfully performed a test of the moored profiling device known at the SeaCycler.  After a large over haul which included a complete redesign of several major components it completed a total of 27 profiles in the 70 m deep Bedford basin.
The mooring was assembled on the BIO dock and towed from there for nearly 1.5 km before anchor drop to simulate the same conditions as a deep-water deployment. The system was moored in 70m of water and profiled its new Sensor and Comm Floats to the surface 27 times from a depth of 28m.
During the course of four days data was collected from all 11 profiled sensors and 141 files were transferred to shore using Iridium and FreeWave (250 Kb compressed / 3.0 Mb uncompressed).
Exercises to ensure the functionality of the instrument included changing parameters and using the acoustic link to force surfacing.  As such many sampling parameters were changed remotely and the SensorFloat was surfaced several times to adjust its buoyancy.
To validate measurements by the SeaCycler water samples were taken from a small boat beside the mooring as it profiled.