English as a Second Language (ESL)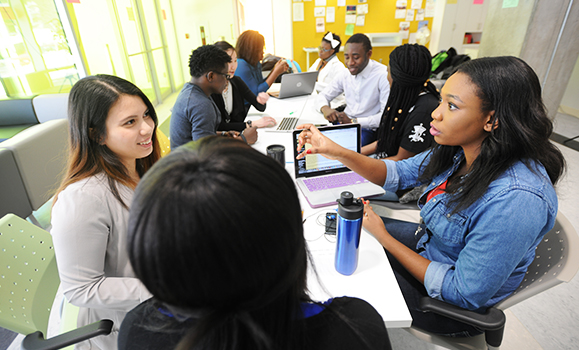 We understand that life at university can be difficult, and even more so when English is not your first language. Sometimes you need some extra help to improve your English speaking, writing, and listening skills. 
We encourage you to take advantage of the support available at Dalhousie. Here are some ways you can improve your English.
PRACTISE YOUR ENGLISH SPEAKING
On Tuesdays (7-9pm), all international students and newcomers are welcome to come to English Corner in LeMarchant Place Atrium (1246 LeMarchant Street). English Corner is a space to make friends, practice English, and engage in informal social activities. Feel free to speak English and not worry about making mistakes. Practice makes perfect!  
GET INVOLVED IN CAMPUS LIFE
The best way to practise your English is to push yourself out of your comfort zone and practise speaking English with other people. Getting involved in campus life offers you the perfect opportunity to do so: