Jethro Herring
MPA Candidate 2016
Hometown
Nelson, British Columbia
Degrees
Bachelor of Fine Arts, Major in Theatre, University of Victoria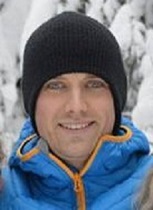 How did Dalhousie's MPA program get on your radar?
I was researching graduate and law programs when a friend recommended the Dal MPA.  My intent was to find work in policy analysis, human resources or public sector communications and I found Dal's MPA had one of the largest and most comprehensive curriculums nationwide as well as a highly successful internship program.  I spoke to some friends in the BC public service and was surprised to find out Dal's MPA was highly regarded even as far away as the west coast.  After a little research on the city of Halifax, I decided to apply.
How has your experience with the faculty at Dal been?
In a word, personable.  There is a much closer working relationship between the students and faculty at the School of Public Administration than I experienced during my undergraduate education.  Most professors keep their doors open and are just down the hall from our study rooms.  If students require additional help on their assignments or want to discuss interests or job opportunities, the faculty is readily available as a resource.
How has the curriculum enhanced your undergraduate degree?
General undergraduate education covers the fundamentals of research, writing and critical thinking and my major provided me with practical experience working in non-profit organizations, arts and culture, and entertainment.  However, I lacked background in areas of management and policy that were critical to advancing my career.  The MPA is filling in those gaps, and providing foundational education in supporting disciplines such as economics and statistics.