Morgan Beatty
MPA Candidate 2016
Hometown
Oshawa, Ontario
Degrees
Bachelor of Commerce in Public Management, University of Guelph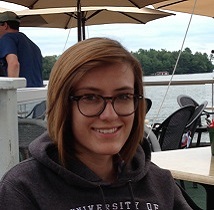 What has been most valuable about the MPA program so far?
The most valuable experience for me so far was my internship placement this summer. I worked in the Legislation and House Planning Secretariat of the Privy Council Office. It was a fantastic experience for so many reasons and I came back to school with a much deeper knowledge of both the legislative process and how decisions are made in the senior ranks of the public service. It expanded my career horizons and has added even more meaning to the courses I am taking this year. 
What was your experience with your mentor like?
My mentor has been a great resource for me this year. She has a wealth of experience in the federal public service and has provided me with some really valuable insights on career progression. She has also been a tremendous source of advice on how to make my applications for permanent work stand out. 
Where do you see yourself in 5 years?
In five years, I see myself working as a policy analyst in an area of public policy that allows me to make a meaningful contribution to the lives of Canadians. I hope to build a career that has me learning new things and expanding my skill set on a daily basis.