Class of 2013‑2014
Ainsley Allen
Graduate Project Research - Cetacean Conservation in the Age of Oil and Gas: Minimizing Acoustic Disturbance to the Northern Bottlenose Whale (Hyperoodon ampullatus) through Spatio-temporal Mitigation


Ainsley joins us from British Columbia, where she graduated from the University of Victoria in 2009 with a Bachelor of Science majoring in Biology. Since graduating, Ainsley has spent the majority of her time working as a Marine Biologist for a BC-based environmental consulting company. Among other projects, she has been actively involved in conducting a marine pollution risk assessment for the Pacific North Coast Integrated Management Area (PNCIMA). Interspersed with her work as a Biologist, Ainsley has acted as a Research Assistant with the Coastal Marine Research Group in Auckland, New Zealand. It was here that she studied site fidelity of common dolphins (Delphinus delphis) in the Hauraki Gulf and assisted with performing various marine mammal necropsies. Ainsley is particularly interested in the growing concern amongst the scientific community that low-frequency chronic noise generated from increased commercial shipping may have widespread ecological impacts on marine mammals. Her research at Dalhousie will focus on the cumulative impacts of anthropogenic noise pollution on marine mammals and the adaptive management strategies employed to mitigate such impacts.
Alana Caplan Vineberg
Graduate Project Research - Offshore Oil and Gas Development in Nunavut: Policy Challenges and Lessons from Atlantic Canada

Alana completed her undergraduate education in Journalism and Political Science at Concordia University in 2010. Her interest in environment and social justice issues led her to pursue a position with the Association pour la santé environnementale du Québec (ASEQ), a non-governmental organization specializing in environmental health. While working with ASEQ, Alana was able to engage with the diverse challenges of running a non-profit organization from community engagement to fundraising and lobbying, and was able to participate in the development of a sustainable healthy housing project and an environmental sensitivities education project with the Université du Québec à Montréal.
During the summer of 2012, Alana was hired as an Environmental Coordinator for a private Alberta-based minerals exploration and development company. In this position, Alana was responsible for research and coordination with environmental consultants in preparation for an upcoming Environmental Impact Assessment.
Recognizing the impact of climate change and ever increasing marine resource development, Alana decided to continue her education in the MMM program.
Sarah Chamberlain
Graduate Project Research - Developing and implementing a research framework to determine the overall use and influence of a long-term marine environmental monitoring program: A Case Study on Gulfwatch in Nova Scotia

Sarah Chamberlain graduated from the University of Guelph with a B. Sc. Honours in Marine and Freshwater Biology. Her interests lie in the management of the Canadian fisheries. This interest was sparked and fostered during her three summers working as a Student Technician with the Department of Fisheries and Oceans. In this position Sarah gained valuable experience in the research aspects of fisheries management, specifically in habitat use and population assessments of previously exploited species in the Great Lakes. The photo of her shows her holding a 45 lb Lake Sturgeon, caught and tagged during those summers. Knowing that fisheries was an interest early in her undergraduate career allowed her to focus some of her independent research projects on various aspects of fisheries science. Her fourth year thesis project centred around Rainbow Trout nutrition in an Aquaculture context. Following graduation, Sarah moved to Victoria, BC. Here she worked at an underwater aquarium developing an education program for elementary school children and then as a Fisheries Observer in the trawl fishing fleet . She then was accepted to the Master of Marine Management program and travelled from coast to coast to attend the program as the logical next step in her career in fisheries management.
Cameron Christensen
Graduate Project Research - Opportunities for the Reduction of Skate Bycatch in Atlantic Canada Trawl Fisheries: A Case Study of two Innovative Trawl Gear Designs


Cameron Christensen was born and raised in Toronto, Ontario. He graduated from York University in 2013 with a BSc (Honours) in Environmental Science and certificate in GIS/Remote Sensing systems. His undergraduate honours thesis focused on OBBN sampling effort analysis of macrobenthic invertebrates in Northern Manitoba, during which he served as a Research Assistant for the Paleolimnology Lab. Cameron also worked a student position in the Business Planning sector of Ontario Power Generation, aiding in the future retrofitting of fossil plants to nuclear plants, as well as analysis of their breaker maintenance program.
Cameron's interests lie primarily in marine ecosystem conservation, with relation to hands-on data-collection and research, as well as in laws and principles guiding marine conservation efforts, ideally for elasmobranchs. He looks to complement the science background of his undergraduate degree with knowledge of marine policies from the Masters in Marine Management (MMM).
Mark Chupick
Graduate Project Research - Marine Mammal Mitigation Procedures in the Royal Canadian Navy (RCN)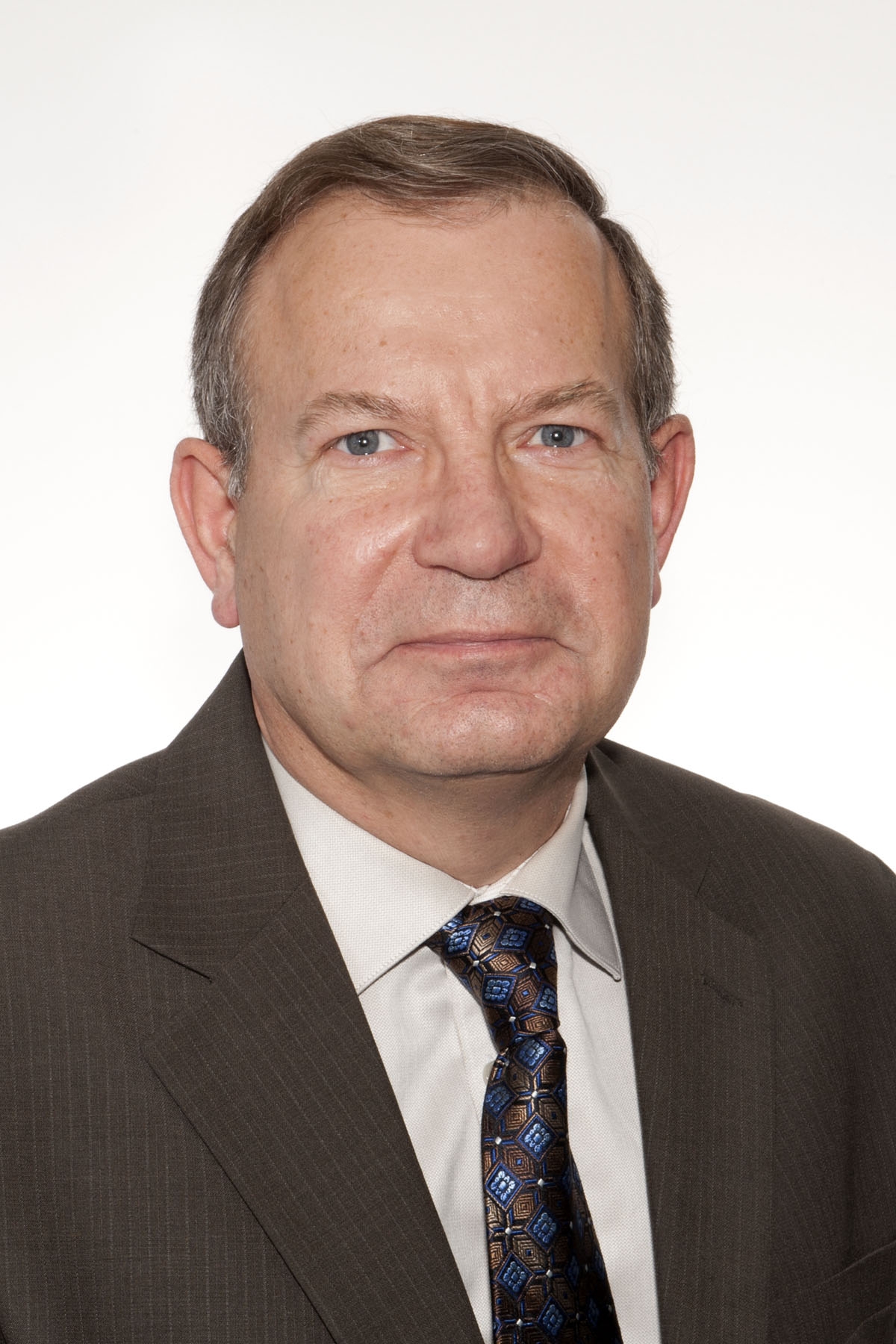 Mark Chupick is a part time student in the Marine Affairs Program. He is currently serving as a senior officer in the Royal Canadian Navy on the staff of the Canadian Forces College in Toronto. Formal education includes a Bachelor of Arts degree (Political Science) from Dalhousie University and completion of the Canadian Forces College program in International Defence Studies. Mark's diverse military background includes a number of years working with the United States Navy to detect and analyze anthropogenic noise sources in the Atlantic Ocean and a deployment to Kabul as a strategic advisor to the Afghan government on the design and implementation of the Afghanistan National Development Strategy. Mark plans to concentrate on law and policy aspects of marine management particularly regarding how they relate to the regulation of man-made sound in the world's oceans. Mark enjoys jogging and regular gym workouts and is committed to life-long learning.
Ashley David
Graduate Project Research - Marine Microplastic and Nanoplastic Litter in Nova Scotia: Confronting the Rising Tides of Plastics in our Marine Waters, Coastlines and Organisms.

Ashley David grew up in Cape Breton, Nova Scotia and is a part-time student with the Marine Affairs Program. She earned her Bachelor of Science from Dalhousie University in 2007 with honours in Environmental Science. Her thesis project evaluated the benthic habitat quality of the Halifax Harbour using foraminifera as an indicator species.
Since completing her degree, Ashley has worked on various environmental engagement programs at Clean Nova Scotia, a non-governmental not-for-profit organization based in Dartmouth. Ashley is currently the Ship to Shore Program Coordinator at Clean NS and works with commercial fishers in Nova Scotia to facilitate stewardship programs that aim to improve waste handling practices. Ashley enjoys outdoor activities and spending time with her fiancé, friends and family.
Amber Giles
Graduate Project Research - Improving eel fishery management through the incorporation of indigenous knowledge into policy level decision making – A case study in Eskasoni, Cape Breton.

Amber Giles is a first year Master of Marine Management student from Truro, Nova Scotia. She graduated from the University of New Brunswick with a Bachelor of Science degree in Biology. While at the University of New Brunswick she completed the Marine Block Program - an intensive Marine Biology program offered through a blend of lecture, laboratory and field instruction. Belonging to both the Maliseet and Mi'kmaq Nations, she brings a unique blend of Indigenous and Western perspectives to her research. The Master of Marine Management provides Amber with the link between marine biology studies and the management of marine ecosystems. Amber is interested in ways that indigenous knowledge systems can enrich the management of fisheries and the promotion of sustainable ecosystems. She is thrilled to be working with the Fish-Western and Indigenous Knowledge Systems (WIKS) team and will be focusing on the management of fisheries in Mi'kmaq communities of Nova Scotia.
Abdulraouf Hamrouni
Graduate Project Research - Establishing an appropriate regulatory framework and harmonized security measures for the Protection of Mixed-Use Marine Facilities within Canadian Ports

Abdulraouf Hamrouni graduated in 2002 from The Academy of Maritime Studies in Libya with a Bachelor's degree in Marine Sciences. His previous background is in Marine Navigation. He worked as a second mate on board ships, and as a result of his high ability and performance he was promoted to be a desk officer on board marine oil rig in the oil & gas field. 
He is pursuing the Master of Marine Management degree for many reasons. First, during his work experience, he became more interested in studying marine transportation and its policies as they meet his previous study. Second, he has a good practical background in the field of marine transportation and wants to know more about the theoretical aspects of this field. In addition, there is a lack of qualified people in marine management in Libya; therefore this degree will benefit both himself and his country.
Sonia Jind
Graduate Project Research - Making the switch: Assessing the potential for catch-and-release in Nova Scotia's recreational shark derbies
 

Prior to starting her master's program, Sonia acted as Marine Protected Area Management Assistant at Sustainable Grenadines Inc., a trans-boundary Non-Governmental Organization in St. Vincent and the Grenadines. Working with local community groups, businesses, NGOs, government, and funding agencies, she developed an interest in conflict management, ethical considerations of international development, and using stakeholder engagement and education as management tools.
Sonia graduated with an honours in Psychology from McMaster University in 2008. In 2012, she completed a second honours degree in Marine Biology at Dalhousie University. While working under Dr. Boris Worm, she became interested in the conservation of large marine predators.
As a Dive Master and Reef Check practitioner, Sonia is concerned with the effects of human pressures and climate change on marine biodiversity. Using her marine management experience, Sonia aims to act as a liaison between science, community, and policy to promote healthy oceans and resilient coastal communities.
Paul Kendrick
Graduate Project Research - The Polar Invasion: An Examination of Canadian Policy Perspectives Associated with Arctic Governance

Paul Kendrick is a part-time student in the Marine Affairs Program. Paul has seagoing experience aboard oil tankers, and Coast Guard icebreakers, buoy tenders and search & rescue vessels. Paul came ashore in 1984 as a Maritime Rescue Coordinator and in 1992 transferred to the Environmental Response Sector where he made substantial contributions to the implementation of Chapter 36 of the Canada Shipping Act. Over the last thirty years, he has worked on numerous maritime search and rescue and environmental response incidents including the recovery of the barge Irving Whale and the response to the Swissair crash. Mr. Kendrick currently is the Coast Guard Lead Officer in the Marine Security Operations Centre in Halifax. 
Martín Leguizamón

Martín Leguizamón graduated from the Colombian Naval Academy in June 1992. He has as an undergraduate degree in nautical sciences, a bachelor's degree in physical oceanography and a post graduate degree in environmental management. He served in command and various staff positions in surface, riverine and submarine units. He spent over twenty years in the Colombian Navy as an operations, planning officer, head of operations, chief engineer, acting executive and commanding officer of the Colombian submarines. While in the Navy, he developed expert skills in assessment technology for marine applications, especially applied to acoustics, navigation, communication and detection, as well as in naval projects management. He retired as a Commander and during his naval career he completed the different staff and command prerequisites, as well as a specialization in Public Administration and certificates in Strategic Leadership and Project Management.
Since his arrival in Canada, he joined the Bras d'Or Institute as a Research Associate in 2011. He provided physical oceanographic input to ecosystem assessment projects. He evaluated a broad range of bathymetric, hydrodynamic, and hydrological features that impede the ability of acoustic receivers to detect tagged salmon. Currently he is a Master of Marine Management Candidate at the Dalhousie Marine Affairs Program.
Shelby McLean
Graduate Project Research - A study of the use of data provided by coastal atlases in coastal policy and decision-making


Shelby McLean graduated with a Bachelor of Science majoring in Biology from Dalhousie University in 2013. Growing up by the coast of Prince Edward Island she was fascinated by marine life from an early age. Happy memories of exploring the shoreline influenced her decision to study Biology. During her undergraduate degree she volunteered in a lab that specialized in coastal food web ecology. Working with a multitude of different coastal ecosystems ignited her passion for coastal ecology, ultimately leading to her honours research which focused on the temperature tolerance of different Nova Scotian salt marsh meiofauna (in particular three different species of temperate foraminifera).
While already having a strong background in the science behind coastal ecology, Shelby decided to pursue a Masters in Marine Management in order to learn more about different management strategies designed to preserve and protect the coastal ecosystems that she is so passionate about.
Chloe Ready
Graduate Project Research - Places of Refuge in Jamaica: Identifying Prospective Site Suitability through an Analysis of Environmental, Socioeconomic, and Physical Criteria


Chloe grew up in Ottawa, Ontario and graduated from Dalhousie University in 2012 with a Bachelor of Science in Marine Biology (Honours). Upon graduating, she set off for the Bermuda Institute of Ocean Sciences and worked as an intern in a coral ecology and bio optics laboratory, spending most of her days underwater surveying the Bermuda Reef platform. In 2011, she spent 6 weeks in the Bay Islands of Honduras collecting data for her honours thesis, entitled "Temporal Trends in Coral Resilience and Recovery". Chloe is a certified PADI Rescue Diver as well as an AAUS science diver.
During her tenure in the MMM program, Chloe hopes to examine the ways key management strategies such as marine protected areas can better the health of ocean communities. From hands on experience in developing coastal communities, she also hopes to work on creating and maintaining sustainable management practices involving fisheries and coastal zonation.
Dena Richardson
Graduate Research Project - Increasing Supply Chain Security: The Requirement for RFID Technology on Containerized Cargo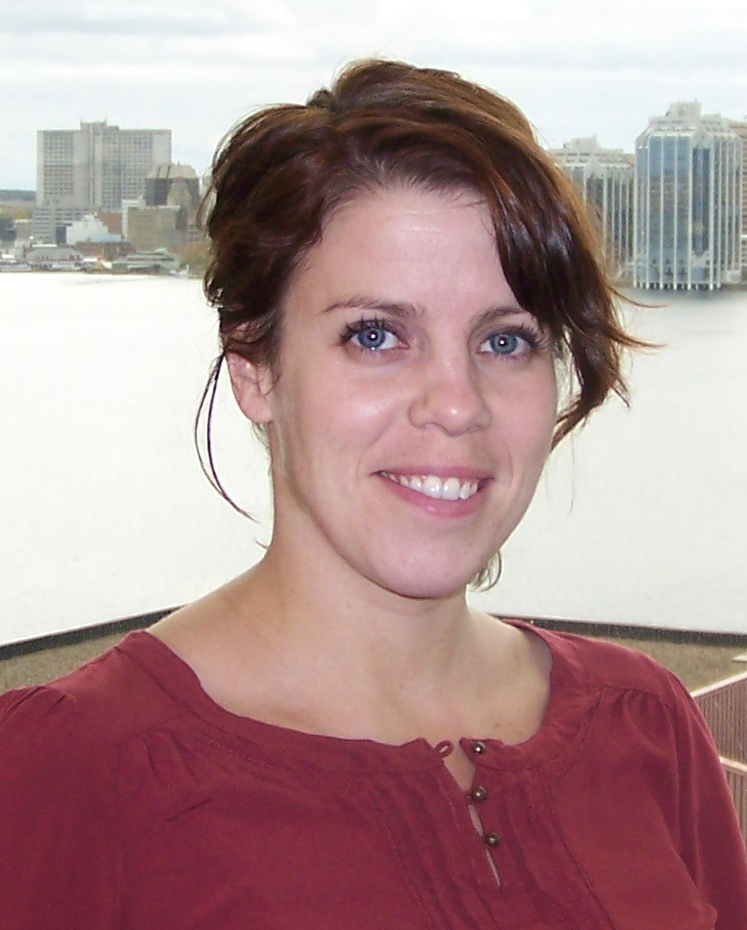 Dena Richardson is a part-time student in the Marine Affairs Program. Dena graduated from the Canadian Coast Guard College in 2003 with a diploma of Nautical Sciences and a Bachelor of Technology (Nautical Sciences) from Cape Breton University. After a successful ten-year term with the Canadian Coast Guard, and with desire for continued growth, development and change, Dena accepted a position with Transport Canada as a Marine Security Inspector. Dena currently resides in Halifax with her husband John and son Jack. She is very excited about returning to the classroom, particularly in a program fostering education of the Marine Transportation system and principles of Ocean Governance. Dena hopes that the knowledge and experience she will gain in the Marine Affairs Program will assist in her current day-to-day activities with her Transport Canada stakeholders and further aid in her continued professional career development within the Federal Government.
Danielle Scriven
Graduate Project Research - The development of ballast water management in Canada: A critical analysis of the journey
Scriven, D.R., DiBacco, C., Locke, A. and Therriault, T.W. (2015). Ballast water management in Canada: A historical perspective and implications for the future. Marine Policy 59: 121-133.


Danielle Scriven received her Bachelor of Science with Distinction from the University of Alberta in June of 2013, where she majored in Biology and minored in Earth and Atmospheric Sciences. During her undergraduate studies, Danielle spent a semester at Bamfield Marine Sciences Centre (BMSC) in Bamfield, British Columbia, where she gained invaluable hands-on field experience and developed her marine research skills. While at BMSC, Danielle completed an independent research project, focusing on phenotypic plasticity in anemone tentacles (Anthopleura xanthogrammica) as a function of wave velocity.
Danielle is currently a student in the Marine Affairs Program at Dalhousie University. During her tenure in the Master of Marine Management program, Danielle hopes to study jellyfish blooms, and determine underlying causes and possible management solutions. Danielle recognizes the need for interdisciplinary management within this realm, and is hopeful integrated management options will become evident during her time in the Marine Affairs Program.
Stacie Sybersma
Graduate Project Research - Assessment of Grand Cayman's George Town Landfill and Application of Integrated Coastal Management for Improved Environmental Sustainability

Stacie, a Masters of Marine Management candidate, was born in Ontario and raised in the salty ocean water of Grand Cayman. In 2006 Stacie began volunteering for the Cayman Islands Department of Environment's Sea Turtle Nest Monitoring Program (and has not stopped). After completing her Bachelor's degree in Biology from Hiram College in 2012 Stacie was hired by the Department as an intern, which inspired her to consider a career helping the ocean. Soon after, Stacie began working for Dr. Guy Harvey at the Guy Harvey Ocean Foundation, where her passion continued to grow and led her to Dalhousie. Stacie has three research interests; 1. How external factors affect marine health—factors such as land, rivers, pollution, and climate change. 2. Marine protected area development through studying population and migratory patterns to develop networks of protected areas that promote population growth and stabilization. And, third of course is anything turtle!
Randel Thompson
Graduate Project Research - An Assessment of the Socio-economic and Marine Environmental Impacts Associated with the St. Kitts and Nevis Geothermal Energy Project

Randel Thompson hails from the twin Island Federation of St. Kitts and Nevis. He graduated from the University of the Virgin Islands in 2011, with a B.Sc in Biology. Since completing his degree Randel has been employed at the Department of Marine Resources as a Fisheries Officer and has experience working with Fish Aggregating Devices (FADs) and monitor marine environment. Previously, he was awarded a Florida Sea Grant scholarship to pursue short term studies on the development of the FAD Fishery of St. Kitts and Nevis by incorporating GIS for data collection and to display spatial relationships.
Randel is currently interested in Coastal Zone Management and Fisheries Management as possible fields for research. On a more social end, He enjoys going on fishing expeditions, meeting new people and playing sports.
Elise Will
Graduate Project Research - The use of ecosystem service valuation in environmental sensitivity analysis for ship-source oil spill preparedness and response planning in Chedabucto Bay, Nova Scotia

Elise graduated with a Bachelor of Science in Marine and Freshwater Biology from the University of Guelph. Growing up in Southern Ontario, she became interested in the aquatic environment in her area and spent some time working for the Ministry of Natural Resources doing creel surveys and biological sampling in the Detroit River. Upon completion of her degree, Elise became involved in the DNA barcoding initiative at the Biodiversity Institute of Ontario where she collaborated with researchers from all over the world in the task of building an international DNA barcode database.  
Throughout her education and her travels, Elise has developed a passion for the protection and preservation of vulnerable marine species and habitats. By the end of this program, Elise hopes to have gained an interdisciplinary perspective as well as knowledge of management strategies and techniques in order to effectively tackle marine conservation issues.
Nicolas Winkler
Graduate Project Research - Diving dangerously: Exploring human health and resource trade-offs of extreme dive profiles in a Caribbean dive fishery.


Nicolas graduated from the University of Plymouth with a First Class (Hons) BSc in Marine Biology. He holds an MA in International Development from the University of East Anglia where his thesis examined the livelihood resilience in small-scale fisherfolk following natural disasters. Nicolas' has spent most of his life in the Caribbean where he has taught undergraduate marine biology and managed community-based sea turtle conservation initiatives. He has worked on a wide range of marine issues with many stakeholders and has been a vocal advocate for the sustainable development of coastal marine resources. His interest lies in the management of coastal resources and the stakeholders that depend on them. He believes that successful marine management agendas are dependent on a holistic approach spanning both natural and social sciences. Nicolas will use his tenure as an MMM candidate to build on and share his experiences while working towards interdisciplinary doctoral research.
He acknowledges support from Douglas M Johnston Maritime Awards Society of Canada Scholarship in Marine Affairs as well as a scholarship from Faculty of Graduate Studies at Dalhousie University.