Public Health
The goal of public health is to improve the health and quality of life for a population. It encompasses a variety of methods from disease prevention such as vaccination, to the promotion of healthy behaviours such as hand washing. The population targeted by public health services may be as small as a rural community's access to potable water to pandemic planning on a global scale. NTE's research in the public health field focuses on public heatlh policy and health economics in a publicly funded health system.
H1N1
The H1N1 world wide flu pandemic in 2009/2010 presented many ethical challenges to Canada's health care system. NTE participated in both the academic and public discussion of these issues, some of which are highlighted below. Partial funding for this reserach was provided by CIHR: Pandemic Planning & Foundational Questions of Justice, the Common Good & the Public Interest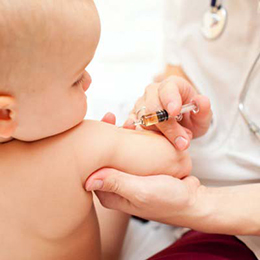 The Standing Senate Committee on Social Affars, Science and Technology
October 27, 2010
A study of Canada's pandemic preparedness. Read the full transcript with evidence presented by Drs. Françoise Baylis, Alain Beaudet, Bhagirath Singh and others. What have we learned? What do we still need to know?
Analysis of H1N1 Vaccine Policy in the Maritime Provinces [PDF - 1 MB]
Presentation by Robyn MacQuarrie at the Department of Obstetrics and Gynaecology Resident Research Day on April 29th, 2010.
Pregnant Women and the H1N1 Vaccine
This presentation was part of the Health Law and Policy Seminar Series, given by Françoise Baylis on March 5, 2010.
View the presentation [WMV - 548 MB]
View the presentation [MOV - 394 MB]
H1N1 Vaccine Decision Making, Maritime Noon, CBC Radio One, October 23, 2009
Should You Take the H1N1 Vaccine? [PDF - 187 KB]
Answers to the most common questions about the safety of the newly approved swine flu vaccine.
Françoise Baylis & Noni MacDonald, The Mark, October 22, 2009
The H1N1 Vaccine and Pregnant Women
Chris Kaposy, The Hastings Center Bioethics Forum, October 06, 2009
Dr. Chris Kaposy of Memorial University of Newfoundland discusses the issues surrounding a recent announcement by the National Institute of Allergy and Infectious Diseases to conduct clinical trials of the H1N1 vaccine on pregnant women.
Aid By Vaccine [PDF - 151 KB]
Françoise Baylis, The Mark, August 15, 2009
Vaccin: plus de questions que de réponses
Desautels, Radio Canada, August 7, 2009
Le reportage de Marjorie April sur le vaccin H1N1, avec Dr. Françoise Baylis.
H1N1 influenza vaccine: Global access for a global problem
Noni MacDonald, Editorial, Canadian Medical Association Journal, August 4, 2009
A Relational Analysis of Pandemic Critical Care Triage Protocols
Sarah Khraishi and Chris Kaposy, IJFAB 5(1): 70-90 (2012).
Human Papilloma Virus (HPV)
HPV is a sexually transmitted viral infection. The majority of sexually active young adults will contract at least one HPV infection in their lifetime. HPV infections are the major cause of cervical cancer and genital warts. In 2007, several Canadian provinces, backed by federal government funding, began school- based vaccination programs for girls. NTE researchers have addressed several ethical issues including the lack of information being provided to parents and guardians who are giving consent for the participation of their school-age children, and the quality of vaccine-related risk information available.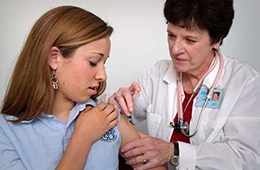 Steenbeek A., Macdonald N., Downie J., Appleton M. & Baylis F. (2012) Ill-Informed Consent? A Content Analysis of Physical Risk Disclosure in School-Based HPV Vaccine Programs, Public Health Nursing, doi: 10.1111/j.1525-1446.2011.00974
Why Girls Shouldn't Be Guinea Pigs, Françoise Baylis, The Mark, May 5, 2009.
Sex, Lies, and Vaccination: HPV - the big facts [PDF - 1.7 MB]. Presentation by Françoise Baylis at the Canadian Center for Vaccination Annual Meeting and Symposium, February 2009, Halifax, Canada
Evidence and the Marketing of the HPV Vaccine - ImpactEthics.ca, November 4 2014
Abby Lippmann, Alana Cattapan and Kelly Holloway argue for rigorous, conflict-free research into the safety and effectiveness of the HPV vaccine and for a critical approach to its use.
Page last updated August 2015.