Human Reproduction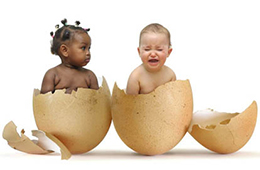 In the mid-1980s Canadian feminist academics and women's health organizations identified the need to regulate the field of reproductive and genetic technologies. In 1987, the Canadian Coalition for a Royal Commission on New Reproductive Technologies was established and in 1989 Canada's Royal Commission on New Reproductive Technologies was announced. Four years later, in 1993, the Royal Commission published its final report, Proceed with Care. The final report spanned two volumes and contained 293 policy recommendations. Recommendation 193 urged the creation of an independent National Reproductive Technologies Commission to license and monitor reproductive technologies.
In 2004, the Assisted Human Reproduction Act received Royal Assent bringing to an end 15 years of policy development. The legislation created Assisted Human Reproduction Canada – a national agency to (i) promote compliance with and enforcement of the Act with respect to the prohibitions, and (ii) implement and administer a licensing framework for controlled activities.
Shortly thereafter, the government of Quebec challenged the constitutionality of the AHR Act. The Supreme Court of Canada rendered its decision in December 2010 at which time most of the controlled activities were found to be unconstitutional. View the current legislation.