Three questions, each answered in 150 words or less. One-Minute Meeting is a quick and easy way to get to know more about your colleagues, new and old. Learn how you can nominate someone at the bottom of this post and read more about the series on Dal News.

Today's meeting is with San Patten, an instructor in the College of Sustainability.

What's your favourite thing about working at Dal?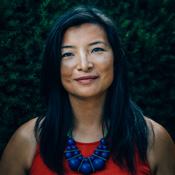 The students. It is always rewarding to facilitate students' learning and growth, and give future changemakers some intellectual and practical tools. I love learning from the students and how they see the world, absorbing their hope for the future.  I also love working in a multidisciplinary environment with a diversity of disciplines brought to bear on our most complex and often existential challenges.

 
What's the most surprising thing we might see on your resume/cv?

I helped to establish Atlantic Canada's first overdose prevention site (HaliFIX) in 2019. I've worked as a community-based researcher and program evaluation consultant in HIV prevention and harm reduction for 20+ years. I helped build the evidence case for this life-saving health service and collect evaluation data to dispel fears and stigma.
 
What's the strangest job experience you've ever had?

Best summer job was for Jasper National Park, surveying backcountry trail and campground users. I got to hike in the Rockies for pay! Worst summer job was selling knives door to door.
Now, nominate someone you'd like to see on One-Minute Meeting.
Previously on One-Minute Meeting: