Today@Dal
»
Go to news main
Pets of Dalhousie: Meet Molly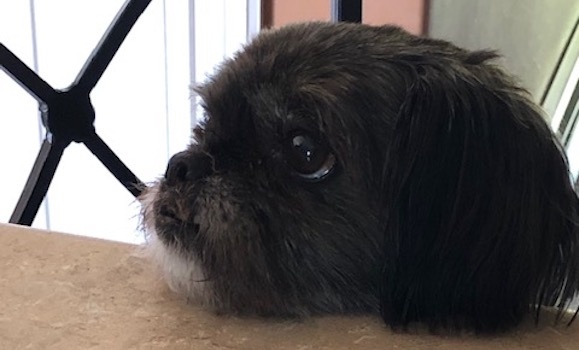 Molly is a shih tzu who lives with Melanie Weir, hardware and client services with Information Technology Services, and David Weir, systems & technology analyst with Human Resources.
Name: Molly Lilly Weir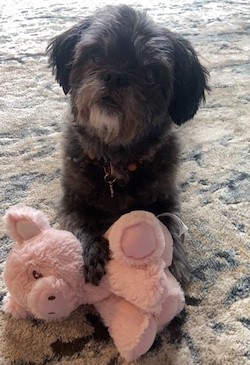 Nickname: Mollypop, Molz, Stinker
Breed: Shih tzu  
Age: 9
Favorite Food: Plain Cheerios - my morning and bed snack...Plain Timbits and Puppuccino's from Starbucks - thanks for the introduction Sissy!
Tricks: "The jump lunge" I want what you're eating...Helllooo!  "The bum butt against your leg" Scratch me now please...Helllooo!  I roll over, sit, shake a paw, and speak too...I speak a lllot!!
Best Quality: I am Cute.Cute.Cute!  That saves me from getting in trouble, so I work it!  Best doorbell, guard dog and meeting disrupter you will ever find.  Oh' and I'm the BEST snuggle bug too!
Social Media: Just Mom's, but that's enough...trust me, I'm out there on the Socials.
Want to tell the Dal community about your beloved pet? Forward along your image(s) and information using the above categories to today@dal.ca.
Don't forget to check out the previous pets we've featured in this space this month — Bella, Gracie, Rusty, Tiger Lily, Juno, Louie and Izzie, Willow, Cooper, Anastasia, Dally, Stella, Diana, Mika, Halo and Frobert (Fred and Robert) — as well as pets from previous months:
The month in pets: January

The month in pets: February

The month in pets: March

The month in pets: April