Today@Dal
»
Go to news main
Pets of Dalhousie: Meet Hattie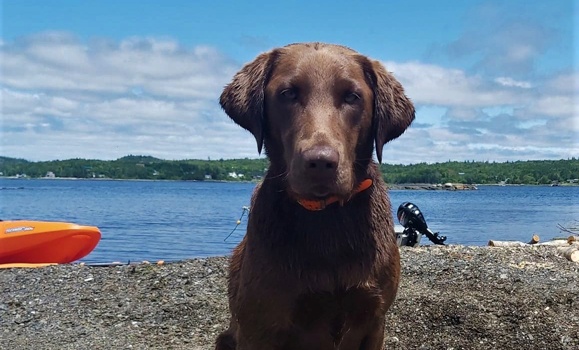 Hattie, a lab who lives with Hannah Pugh, Faculty of Agriculture International, and Allan Thomson, Faculty of Agriculture Engineering Department.
(Find information on how to submit your own pet's profile at the bottom of this profile).
Name: Hattie, short for Harriet. Her name has caused a bit of confusion, as there are not many Hattie's in Canada, so many people think she is called Hadi, or even Sassy. Ironically she does not like wearing hats, or any outfit.

Nickname: Hats, Hatticus, Ratty Hatty, bog (bad dog). She knows them all.

Species/breed: Independent lady / American field lab

Age: 2.6

Fave food: Pringles... once she hears the pop, she just can't stop. Also partial to a bit of carrion (deer preferred), or the odd frozen 'poopsickle'. Her eating habits need some refinement.

Special tricks: When she wants to be, she is very obedient and, thanks to her over-competitive dad, is about to enter her first Rally Obedience competition in February. Generally just sleeps during Zoom calls, but if it's a noisy meeting, she sometimes lets out a loud moan to remind everyone to keep the volume down. My colleagues often think its me…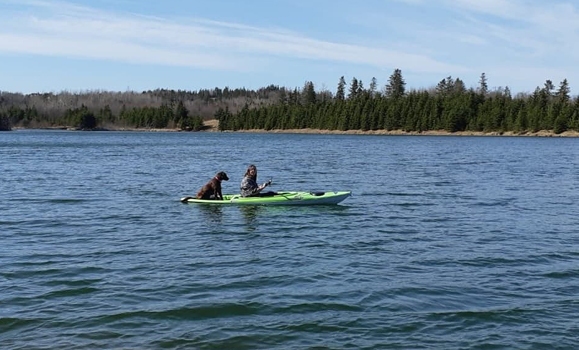 Best quality: Apart from noisy snoring, she is very athletic and a keen kayaker and paddle boarder, always keeping Hannah and Allan company on long kayaking trips in the summer.

Want to tell the Dal community about your beloved pet? Forward along your image(s) and information using the above categories to today@dal.ca

Read more about this series on Dal News. And don't forget to check out the previous pets we've featured in this space this month, including Hamish, Maple, Paulomer, Declan, Hermes and Loki, Billie Jean, Clover, Hamilton, pets of ORS, Toby, Leo, as well as those from previous months:

The month in pets: January

The month in pets: February