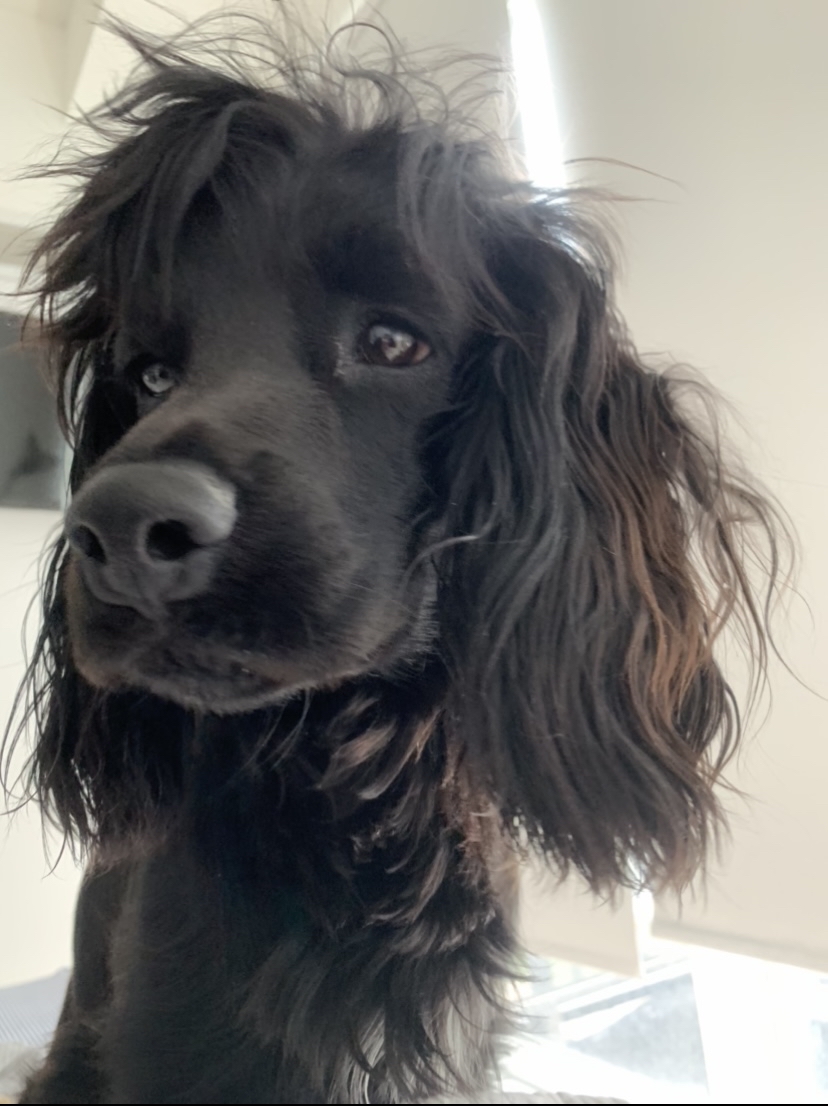 Hamilton is a Cocker Spaniel Poodle mix who lives in Halifax with Keisha Turner, student success advisor with the Bissett Student Success Centre and co-chair of the Black Faculty & Staff Caucus.
(Find information on how to submit your own pet's profile at the bottom of this profile)
Name: Hamilton.

Nickname: mc HAmmmER, Hami, Dude or Bud.

Species/breed: Cocker Spaniel, Poodle.

Age: Almost three.

Special tricks: rapping, knowing where to go pee.

Best quality: His cool hair doo!

Social media platform or handle, if available: None provided.
Hamilton's rap:
"Hamilton's my name but Halifax is my home
I flew here from Steel City in 2019 with my bone
I've got cutie cocker vibes and I'm mixed with a poo(dle) you can catch me on the Hali pier rocking my cool hair doo!
I've got energy like my besties BIG K & MIKEY P
I really love that they be scratchin' my back just for free
I'm about to be 3 and I know where to go pee
I want to tell you all about my cool qualities
You can call me Hami, Dude or Bud but only if you stay to give me a good belly rub!"
Want to tell the Dal community about your beloved pet? Forward along your image(s) and information using the above categories to today@dal.ca

Read more about this series on Dal News. And don't forget to check out the previous pets we've featured in this space this month, including Hamish, Maple, Paulomer, Declan, Hermes and Loki, Billie Jean, Clover, as well as those from previous months:

The month in pets: January

The month in pets: February