Today@Dal
»
Go to news main
Pets of Dalholusie: Meet Billie Jean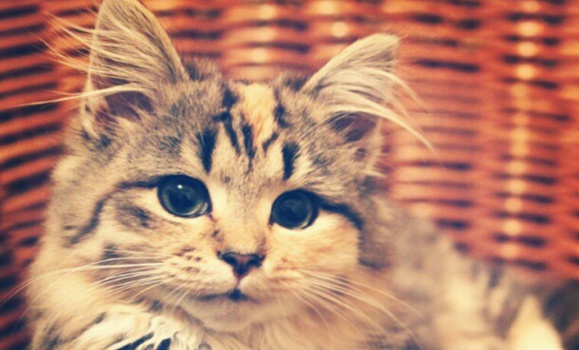 Get to know Billie Jean, a Tabby cat who lives with Taylor Blaikie, a communications officer with Student Affairs.

(Find information on how to submit your own pet's profile at the bottom of this profile.)

Name: Billie Jean

Nickname: BooBoo, MooMoo, Bills, Billbo

Species/breed: Snooty Tabby (you can look, but don't touch her! She really only likes her roommates, haha)

Age: 8 years

Fave food: The fluffy parts of popcorn and her medicated dry food that helps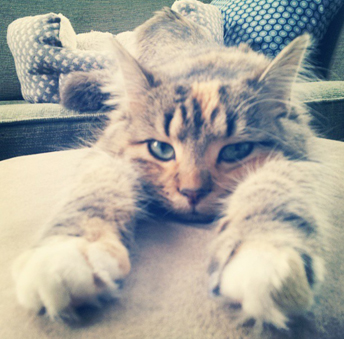 keeps her 'calm' (she's a skittish little lady).

Special tricks: Making blankets into cocoon/igloo shapes to sleep in.

Best quality: She loves to sit on you and keep you company every chance she gets. She grunts sometimes if you pet her and she's not expecting it.

Social media platform or handle, if available:  She doesn't care that much about social media and thinks her Mum spends a little too much time on it!
Want to tell the Dal community about your beloved pet? Forward along your image(s) and information using the above categories to today@dal.ca

Read more about this series on Dal News. And don't forget to check out the previous pets we've featured in this space this month, including Hamish, Maple, Paulomer, Declan, Hermes and Loki, as well as those from previous months:

The month in pets: January

The month in pets: February