Today@Dal
»
Go to news main
Pets of Dalhousie: Meet Ruby
Posted by
Communications, Marketing and Creative Services
on February 17, 2021 in
Community Highlights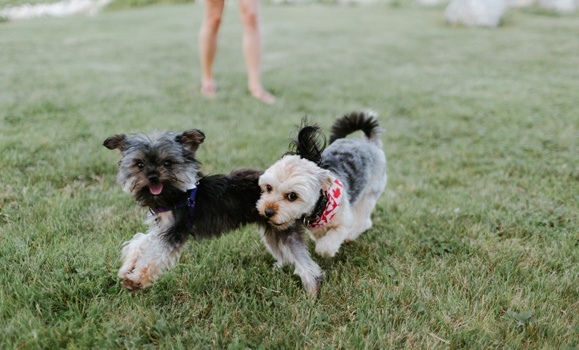 Get to know Ruby, a Yorkie who lives with Anna Jacquart, an academic advisor in the Faculty of Management.

(Find information on how to submit your own pet's profile at the bottom of this profile.)

Name: Ruby. We started brainstorming names the day she was born but could not decide on a name for weeks. We wanted something short to match how small she is.

Nickname: Rubz, Ruby Tuesday, Ru, Rubik's Cube.

Species/breed: A Yorkie with a little bit of Shih Tzu in there as well (possibly mouse DNA as well, she is very small).

Age: 1 1/2 years old, and only four pounds.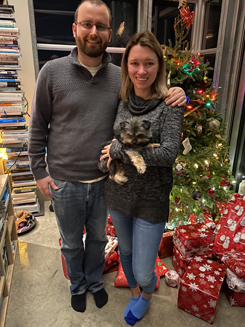 Fave food: Vegetables. Peppers and cucumbers mostly.

Special tricks: If you tell her to get a specific toy, she will bring it back to you, avoiding all other toys. This only works for a few of her favourite toys. Ruby is not interested in shaking her paw with the humans.

Best quality: She is the perfect lap dog. She is also travel sized, and it is very easy to pick her up and go on a road trip.

Social media platform or handle, if available:  Queen Ruby does not have social media. But would love to meet other small dogs in the Halifax area.
Want to tell the Dal community about your beloved pet? Forward along your image(s) and information using the above categories to today@dal.ca
Read more about this series on Dal News. And don't forget to check out the previous pets we've featured in this space, including Camden, Juno, Bristow and Milo, Uke, Birdie, Varric, Toby, Charlie, Shuri, Ranger and Hazel, Darla, MacKenzie and Nicola, Harley, Gus, Ceilidh and Luna.