Today@Dal
»
Go to news main
Pets of Dalhousie: Meet Gus
Posted by
Communications, Marketing and Creative Services
on February 11, 2021 in
Community Highlights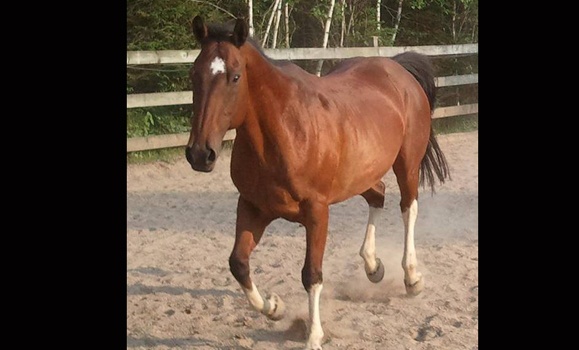 Get to know Gus, a Quarter Horse Gelding belonging to Sandy Bennett, an administrative assistant in the Medical Research Development Office.
(Find information on how to submit your own pet's profile at the bottom of this profile.)

Name: Gus

Nickname: Gussy

Species/breed: Quarter Horse Gelding

Age: 16

Fave food: Carrots and peppermints

Special tricks: Knows how to give hugs!

Best quality: His calm disposition and easygoing personality. He loves being around people especially small children and loves being the centre of attention!

Social media platform or handle, if available: We don't have any.
Want to tell the Dal community about your beloved pet? Forward along your image(s) and information using the above categories to today@dal.ca

Read more about this series on Dal News. And don't forget to check out the previous pets we've featured in this space, including Camden, Juno, Bristow and Milo, Uke, Birdie, Varric, Toby, Charlie, Shuri, Ranger and Hazel, Darla, MacKenzie and Nicola, and Harley.