Drs. OmiSoore Dryden and Caitlin Lees are the latest recipients of 2023 New Health Investigator Grants.
Earlier this year, Research Nova Scotia awarded close to $1 million in New Health Investigator Grants to 10 Dalhousie researchers. Among them — six Dalhousie Medicine faculty. The grants were awarded to scholars early in their careers or new to the province to establish and expand projects that promise to help solve some of our toughest health care challenges.
 Drs. Dryden and Lee were added to that list in early April. 
"These two projects address critical topics, and I'm delighted we could support them," says Stefan Leslie, CEO of Research Nova Scotia. "Improving healthcare is a priority in our province and we are confident these recipients' work will inform practice, policy, and decision making to positively impact Nova Scotians' health."
Funding for New Health Investigator Grants is provided by the Nova Scotia Department of Health and Wellness. Recipients received between $47,125 and $100,000.
"I am excited to embark on this research, and thrilled that I am the first Black woman to receive a New Health Investigator Grant," says Dr. Dryden. "I also believe this is the first specific Black-focused research project to be funded under the New Health Investigator Grant. This project will contribute much needed information on the unique experiences Black queer and trans people have in healthcare with a commitment to providing needed resources for practitioners and learners."  
Meet the most recent Dalhousie recipients of the New Health Investigator funding and learn more about their research.
Dr. OmiSoore Dryden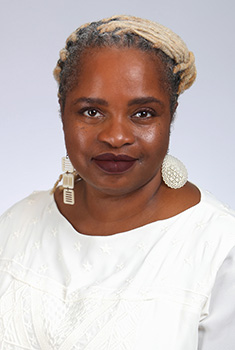 Associate Professor, James R. Johnston Chair, Black Canadian Studies, Faculty of Medicine, Dalhousie University
Project: Black Queer and Trans Determinants of Health (BQTDH): A Mixed Method, Intersectional Approach to Understanding the Health Experiences of Black Queer and Trans Population in Nova Scotia
Amount: $100,000
Research often excludes the unique and intersectional realities of Black queer and trans communities, and as a result the barriers experienced within healthcare remain unaddressed. Health professionals have indicated they need additional training and supports to better address anti-Black racism and anti-Black homophobia/transphobia which negatively impacts the quality of care received and ultimately the health outcomes of Black queer and trans patients. 
Dr. Dryden and her team will investigate to better understand the overall health of Black queer and trans communities in Nova Scotia to create and improve training strategies for providers, and to better serve this unique population. They will work to determine how multiple and intersecting social determinants of health (race, gender identity, sexual orientation, age, disability, income, employment, rural residence, education, housing, and health care access) impact the health and well-being of Black queer and trans people and communities in the province.
Dr. Caitlin Lees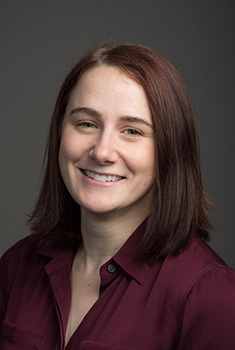 Physician, Nova Scotia Health; Assistant Professor, Medicine, Dalhousie University
Project: MAID in Nova Scotia: The Impact of Social and Clinical Factors on Access and Experience
Amount: $52,548
Medical Assistance in Dying (MAID) was legalized in Canada on June 17, 2016. Since that time, barriers to accessing MAID have been reported, with some patients struggling to access assessment for eligibility or dying before the assessment can be completed. Healthcare professionals and patients have also raised concerns that people who request MAID may want to end their life because they have inadequate access to medical and social supports, including Palliative Care, mental health supports, and healthy aging supports.
Dr. Lees and her team will work prospectively evaluate Nova Scotians who request MAID between January 1, 2023 to January 1, 2024 to determine their outcomes, including mode of death, and whether access to MAID is adequate, timely, and how best to support patients in receiving the type of care they need.