Phoebe Stephens, Assistant Professor, Food Security and Sustainable Agriculture, Dalhousie University; Catherine Sweet, Adjunct Professor, Speech and Language Pathology, Dalhousie University, and Hannah L. Harrison, Assistant Professor, Marine Affairs, Dalhousie University
The federal government's latest budget included $2.5 billion towards a grocery rebate, a one-time GST credit available to low-income Canadians to ease the pressures of food price inflation.
For the roughly 11 million Canadians who qualify, it will provide eligible couples with two children up to $467 and people without children with up to $234.
While this one-time credit won't provide much relief from climbing food prices, the grocery rebate represents a progressive initiative in that it provides direct cash transfers to low-income Canadians.
But does the rebate signal a philosophical shift towards a rights-based approach consistent with a guaranteed basic income model?
Surge in food bank use
The extreme inequities of Canada's food systems are increasingly glaring. Across Canada, food bank use has reached record highs, with a major surge in food bank services throughout the COVID-19 pandemic.
At the onset of the pandemic, the federal government provided $100 million to the Emergency Food Security Fund to support food banks and other organizations that tackle food insecurity.
While the acute uncertainty brought on by the pandemic warranted such measures, food insecurity is still a threat to many Canadian families. And charity is a stop-gap effort, not a solution, in fighting hunger.
Food banks were never intended for long-term use in the first place. They were first introduced as a temporary measure in the early 1980s in response to economic downturn.
Over time, their temporary use became permanent — though inadequate — and they are now relied upon as part of the "social safety net." But why does Canada's food security still rely on temporary solutions? Why not address poverty directly?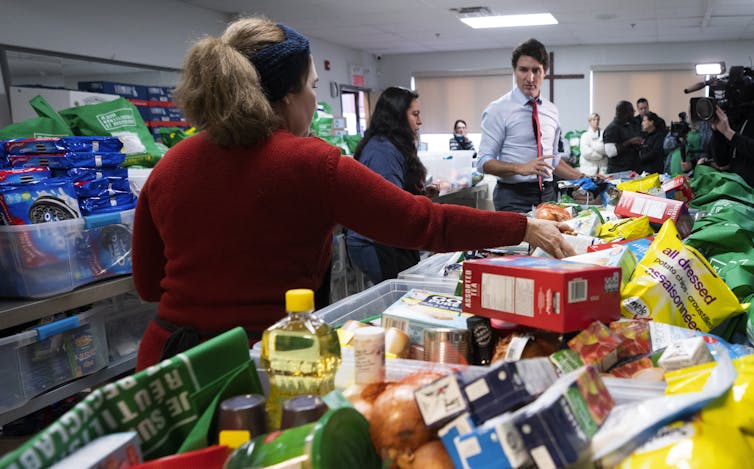 A step in the right direction?
The grocery rebate may be a step in this direction. The direct cash transfer to food-insecure families moves away from the charitable approach that has traditionally defined government responses to food insecurity. While it's called a grocery rebate, in practice, those who qualify will be free to spend the money as they wish.
Several experts have rightly commented on the inadequacy of the funds, but the rebate provides an example of how a broader basic income program could work.
A guaranteed basic income would represent a significant philosophical shift, moving away from requiring people to prove that they "deserve" income to treating all Canadians as worthy of having their basic needs met.
Coalition Canada, an alliance of basic income advocacy groups and networks, defines basic income as "a regular payment, made to people who need it and distributed with minimal bureaucracy."
It's a graduated system where the most benefit goes to those who most need it while not replacing existing services and supports.
Basic income is designed to minimize government bureaucracy as it requires those needing support to do nothing more to prove their need but annually file their federal taxes. It's a much less bureaucratic approach to providing benefits than the current model.
Ultimately, basic income has the potential to provide Canadians with the dignity of choice in how they spend money to eat, live and participate in society.
Many potential benefits
The grocery rebate provides low-income Canadians with choice and agency when buying groceries.
But the benefits of the rebate's basic income model aren't limited to the consumer. Food providers like farmers or fish harvesters may also benefit from basic income support.
Recent case briefs organized by Coalition Canada discuss how basic income could positively impact the agriculture and fisheries sectors by providing an "income floor" that will help food producers if fishing is bad or crops fail.
Such measures reduce the precarity of these critical industries by giving new entrants a reliable income during their first years of heavy capital investment into food production. They could also support rural revitalization initiatives by allowing food producers to maintain a standard of living in the rural places where fishing and farming often take place.
Similarly, basic income could provide social resilience to food producers as they grapple with the impacts of climate change and harvest issues.
While this is an important step forward, initiatives like the grocery rebate support only one link in the food supply chain. The people and communities that produce our food should also benefit from the choice, dignity and agency afforded by a reliable standard of living.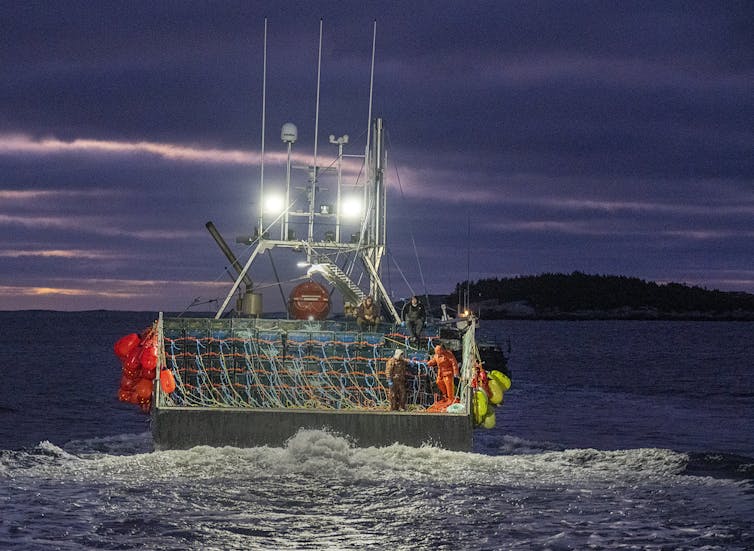 Basic income programs already exist
So, why doesn't Canada have a basic income program? Well, in part, it actually does.
The Canada Child Benefit and Old Age Security (OAS) are both examples of basic income programs aimed at particular populations.
Before the OAS was created, Canadians over the age of 65 were most likely to be living in poverty. Within a decade of implementing OAS, poverty rates for those older than 65 plummeted.
In a more recent example, child poverty rates fell when the Canada Emergency Response Benefit was launched.
Basic income has been well studied in Canada and other nations, with evidence pointing to improved health, social and financial outcomes.
Some in Parliament are already advocating for a basic income strategy.
The evidence is clear. What's required now is a fundamental philosophical shift in societal and political will to go beyond grocery rebates and support efficient government programming that supports the choice, agency and dignity of all Canadians, regardless of income.

This article is republished from The Conversation under a Creative Commons license. Read the original article.