In Memoriam - Dr. Joan Glode
The School of Social Work, Faculty of Health and Dalhousie University are deeply saddened to announce the passing of Dr. Joan Glode on Thursday, March 9, 2023.
Dr. Glode achieved many accomplishments in her life, and was a daughter, a life-partner, a mother, a grandmother, a social worker, a friend to Mi'kmaq peoples and all First Nations people in Canada. A Dalhousie honorary degree recipient (2009), Dr. Glode was a well-known and beloved leader who deeply improved the lives of countless First Nations families and children. She earned the reputation as one of the wisest, hardest working and generous leaders in First Nations child welfare and was a passionate advocate for social justice.
Read: Dr. Glode's honorary degree citation from 2009 [scanned PDF]
Dr. Glode has had a long and celebrated history with Dalhousie University. She was the first Mi'kmaq woman in Nova Scotia to receive a Master of Social Work in 1973. She served as a member of the Committee on Ethnic and Racial Affairs in the School of Social Work and helped the School develop its Affirmative Action policy – the first academic program at Dalhousie to do so. She was instrumental in developing the undergraduate degree program in social work offered to Mi'kmaq students, served on the School's Advisory committee, taught as a sessional instructor and provided field placements for students.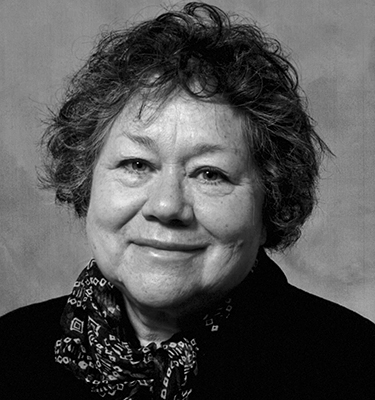 Her vast career accomplishments are many, including her role as the founding Executive Director of Mi'kmaq Family and Children's Services. In this role, Dr. Glode oversaw service support to Mi'kmaq communities in Nova Scotia and extended the organization's reach to serve all Indigenous families in the province. The Mi'kmaq Family and Children's Services is one of the most highly respected child welfare agencies in Canada, thanks in large part to her dedication and vision. Under her inspiring leadership, the Mi'kmaq Family and Children's Services eventually assumed all the functions of a child and family services agency, including child protection. The organization made major strides in reversing the trend of Indigenous children in Nova Scotia being adopted outside of their communities and applying family group decision-making in resolving child welfare cases.
Dr. Glode's impact extended beyond the province. In 2007, she signed a momentous Memorandum of Understanding with Phil Fontaine, then-National Chief of the Assembly of First Nations. This was an historic step to hold the Government of Canada accountable before the Canadian Human Rights Commission for its underfunding of First Nations child welfare agencies in Canada.
She gave back enthusiastically to the community as president of the Board of Directors for the First Nations Child & Family Caring Society of Canada, a founding member and Executive Director of the Mi'kmaq Native Friendship Centre and through her involvement with many other provincial and federal organizations.
Many organizations have recognized Dr. Glode. She received the Aboriginal Achievement Award and the Order of Canada in 2009. The Mi'kmaq community also recognized her, as she was chosen to be an Olympic Torch Carrier for the Canadian Olympic Games and represented the Mi'kmaq peoples with pride and honour. The Spirit of the Olympic Torch for the Canadian Olympic Games is the same inspired spirit that burned within her soul.
A celebration of life for Joan will be held on March 25 at 11 am at the Mi'kmaw Native Friendship Centre, 2021 Brunswick Street, Halifax.
You may read Dr. Glode's obituary here: https://www.saltwire.com/halifax/obituaries/dr-joan-marie-cm-msw-glode-85294/