Seven individuals appointed to the Order of Canada in late December have Dalhousie connections. 
Brian G. MacKay-Lyons (BSC'73, BEDS'77, XBARCH'78), an award-winning architect with a global clientele who taught for years in Dal's School of Architecture, and Dr. John Bragg (LLD'08), a philanthropist and renowned Canadian business leader, were two of seven individuals with ties to Dalhousie to receive one of Canada's highest honours in the Governor General's announcement last week.
Her Excellency the Right Honourable Mary Simon, Governor General of Canada, announced 99 new appointments to the Order, including two Companions, 32 Officers and 65 Members. Three appointments were promotions within the Order.
Her Excellency described this year's recipients as "celebrated trailblazers in their respective fields, [who are] inspiring, educating and mentoring future generations, creating a foundation of excellence in our country that is respected throughout the world."
The Order of Canada celebrates citizens who have made exemplary and longstanding contributions to this country. From volunteers to scientists, businesspeople to artists, since 1967, this award has recognized people whose life and work has made this nation a better place. The Order is considered one of Canada's highest honours.
Appointees will be invited to an investiture ceremony at a later date to receive their insignia.
John L. Bragg, C.C., O.N.S. (LLD'08)
Philanthropist and renowned business leader
John Bragg is being promoted from Officer to Companion within the Order of Canada, the latter being the Order's highest rank. Bragg, who was given an honorary degree by Dalhousie in 2008, is being honoured for his exceptional contributions to the prosperity and well-being of Atlantic Canadians and for his legendary commitment to the development of rural communities. Bragg serves as chairman, president, and co-chief executive officer of Oxford Frozen Foods Limited, a business he founded in 1968 that operates one of the largest fruit farms in the world. He also founded a cable-television company in the 1970s that grew to become Eastlink — a large telecommunications firm. 
Aside from his many entrepreneurial endeavours, Bragg is a philanthropist who has made significant contributions to Dalhousie. For more than 45 years, Bragg has invested millions of dollars into wild blueberry research at Dalhousie. Along with this generous funding, Bragg imparted his business acumen and counsel into Dal's research program for the wild blueberry industry. Aside from this extensive giving, he has supported a scholarship in memory of his brother Doug Bragg and has given gifts to help support infrastructure and other critical projects. 
"I am honoured to be promoted to a Companion within the Order of Canada," says Bragg. "I hope this award demonstrates to others the immense impact businesses can have when they work with the people and resources within their local communities. I care deeply about Atlantic Canada and the impact rural areas have on our economy and the health of our region, and have worked, and will continue to work, on the development of our rural communities."
Brian G. MacKay-Lyons, C.M., (BSC'73, BEDS'77, XBARCH'78)
Educator and globally acclaimed architect
Brian MacKay-Lyons is being invested as a Member of the Order, recognizing his contributions to architecture, notably through his vernacular designs that celebrate Nova Scotian culture. MacKay-Lyons is an internationally renowned architect who was a full professor and faculty member at Dalhousie's School of Architecture. MacKay-Lyons taught for more than 37 years, completing his tenure at Dal in June of 2020. During this time, his international acclaim as a practitioner attracted a high caliber of national and international students and faculty, as well as guest participation from renowned international architects. Additionally, he held numerous visiting professorships and endowed academic chairs at leading universities.
In 1985, he founded the firm Brian MacKay-Lyons Architecture Urban Design in Halifax. Twenty years later, Brian partnered with Talbot Sweetapple to form MacKay-Lyons Sweetapple Architects Ltd. This firm has built an international reputation for design excellence confirmed by 150+ awards. 
While Dr. MacKay-Lyons' work has focused predominantly on vernacular rural homes on the coast of Nova Scotia, in the late 1990s he expanded his expertise to include urban and public projects. In the early 1990s, he led the first phase of a new addition to the rear courtyard of Dal's Ralph M. Medjuck Building (home to Dal's School of Architecture). He was also the architect behind Dal's Goldberg Computer Science Building (1999). Some of these projects, namely the architecture school addition, have been described as the 'folk-tech' style, which MacKay-Lyons has defined as being synonymous with 'low-tech,' or utilizing cultural, vernacular methods.
"This appointment was not on my radar, and I am honoured," says MacKay-Lyons. "The Order of Canada is significant to me because it represents contributions made to community, culture, and society. My vocation in architecture, while influenced by travel and teaching abroad, is rooted in Nova Scotia and I'm proud to continue to live and work in this region. My work gives me an opportunity to give back to the place where my ancestors lived."
Alumni Achievements
Two Dalhousie alumni were appointed as Officers.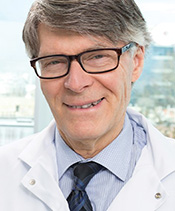 Dr. Allen Eaves (MSc'67, MD'69) was appointed for his leading business acumen in the biotechnology industry and for his advancement of cutting-edge stem cell and leukemia research. Dr. Eaves is the founder, president, and CEO of STEMCELL Technologies in Vancouver, and founding director of the Terry Fox Laboratory for Hematology/Oncology Research, which over a 25-year period he grew into an internationally recognized centre for the study of leukemia and stem cell research.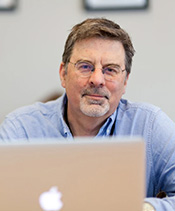 Dr. Andreas Laupacis (PMG'79) was honored for his contributions to the field of medicine and health-care initiatives in Canada and globally. Dr. Laupacis was the first Chair of the Canadian Expert Drug Advisory Committee; and president and CEO of the Institute for Clinical Evaluative Sciences, and executive director of the Li Ka Shing Knowledge Institute at St. Michael's Hospital. He's been a professor at University of Toronto, served on the Alberta Health Services Board and was editor of the Canadian Medical Association Journal.
Three Dalhousie alumni were appointed as Members.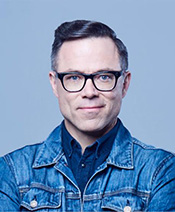 Timothy Caulfield (LLM'93) was appointed for his contributions to health law, policy and ethics, and for his efforts to counter misinformation. At the University of Alberta, Caulfield is the Canada Research Chair in Health Law and Policy, professor in the Faculty of Law and School of Public Health, and research director at the Health Law Institute. He's lectured in Dalhousie's Faculty of Law seminar series, and was featured in "Fact Checker," a 2019 DAL Magazine spotlight.
Dr. Feridun Hamdullahpur (PhD EN'85) was honored for his ground-breaking research in mechanical and mechatronics engineering and for his visionary leadership in academia. Dr. Hamdullahpur was the University of Waterloo's sixth president and vice-chancellor (2010-2021) and has been an engineer, educator, and leader over the span of his career in research and higher education, which also included time teaching at Dalhousie.
Colleen Jones, who was a Dalhousie student in the Faculty of Arts and Social Sciences, was also appointed as an Order of Canada member for her accomplishments and contributions both on and off the ice, as a Canadian curling legend, reporter, and broadcaster. 
Read the full list of appointments here.