A Dal alumnus and professor emeritus have received international recognition for their work designing a powwow stadium for the Muscowpetung Saulteaux First Nation on Treaty 4 Territory in south-east Saskatchewan.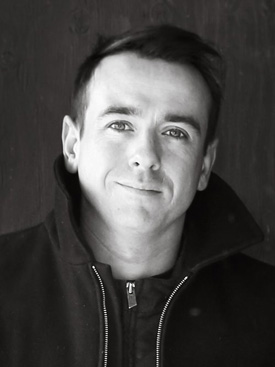 Brad Pickard (MArch 2010) of Oxbow Architecture in Saskatchewan, shown at right, and Richard Kroeker, a professor emeritus in Dal's School of Architecture, have won the World Architecture Festival's WAFX Award for the structure design, which was created in consultation with community and band leadership.

The cultural venue's design integrates a central dance circle, spectator seating, an announcer's booth and vendor stalls below the perimeter-raked seating.

In the words of the WAFX committee, winning projects "identify key challenges that architects will need to address in the coming years. This year the judges have selected winners that they believe are all excellent examples of projects that address the big issues facing architecture, society, and the planet."
Strengthening tradition

The Muscowpetung powwow structure is designed to strengthen traditions, celebrate culture and encourage community members to pass along knowledge to future generations.
More on the winning design from WAFX:
"Community engagement was critical to the refinement of the arbour's function, size and the development of a unifying design intention that ties all aspects of the structural design and architectural expression.
The structural system requires a circular geometry to balance the loads, reinforcing the importance of the circle in indigenous culture. The First Nations of the Great Plains build using lightweight material components as efficiently as possible. The arbour uses local timber and a system of cables that works like the stored energy of a drawn bow-string and the tensioning elements of drum heads. The lightweight system of spanning components avoids bending moments, and allows for onsite assembly by the local community."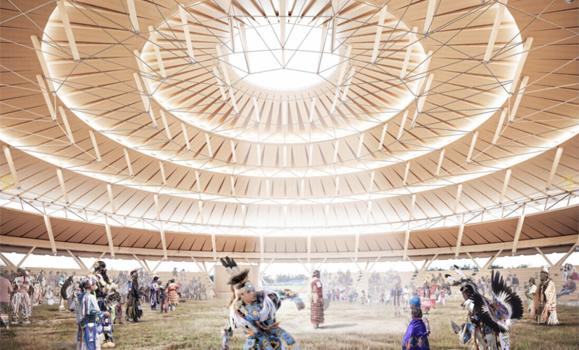 The same project has been short-listed as finalist for another international award from the World Architecture Festival (WAF Future Project: Culture Award). The winner of that award will be announced at a presentation in Lisbon in December 2022.

In addition to winning this notable award, Pickard is having a busy summer as he also returned to Dalhousie's School of Architecture in July to lead a summer Free Lab.