One of the many sacrifices university students had to make during the pandemic was missing out on an in-person graduation ceremony.
Imagine missing out on two!
That was the case for several Dal students who wrapped up not just one but two degrees at the university during the depths of the pandemic — all before public-health regulations lifted enough to allow for larger gatherings such as Convocation.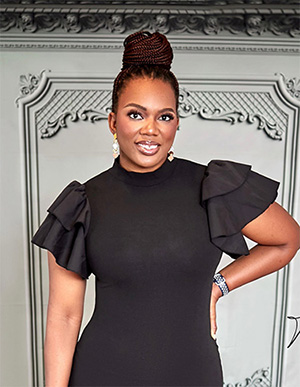 Abieyuwa Olowu is one of them.

"As the day finally approaches, I am looking forward to reconnecting with my classmates, professors, and all those who have been a part of my journey, especially my family," says the two-time Faculty of Health grad who received her Bachelor of Social Work in 2020 and Master of Social Work in 2021.
This week, Dal welcomes more than 1,500 members of the Class of 2020 and Class of 2021 who've chosen to come back to campus for in-person ceremonies on July 5-6 in Halifax and July 8 in Truro.
Crossing the stage


In most ways, this week's make-up ceremonies will feel and function much like those in a typical Convocation week — the main exception being that students won't be receiving parchments in person, as they already received those by mail when their first graduated.
What they will get is a gathering of classmates, cheers from supporters and university leaders, a return to their alma mater (they are technically alumni now, after all), and a jaunt across the stage of either the Rebecca Cohn Auditorium or the Langille Athletic Centre.
"I never got to attend my Convocation for reasons beyond my control, and it has always been my desire to walk across the stage and celebrate my academic achievements," says Olowu. 
Working through it all

During the pandemic, Olowu studied from her home in Halifax along with her children and husband who were also all learning remotely at the time. She says there were drawbacks to the experience — isolation, techncial difficulties and, well, distractions — but the trek to the finish line was worth. 
Following graduation, she joined the Halifax Regional Centre for Education where she now works as an assistant leader in the the Schools Plus Program in Dartmouth. In that role, she helps students and families connect to various services and supports and supervises a team of community outreach workers.
While Oolowu was given the option of walking the stage twice at her ceremony this week, she chose instead to cross once and have both degrees announced at the same time.
"It has been a long but highly fulfilling journey, and I have worked very hard to be where I am today."