First, Jeanna Parsons Leigh explored the socio-economic impact of the COVID-19 pandemic. Then she took on the topic of vaccine hesitancy.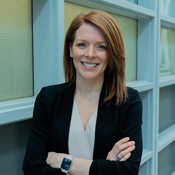 Now, more than two years into the pandemic, the School of Health Administration assistant professor is turning her attention to what Canadians need to begin the recovery process.
"The pandemic has greatly affected the lives of Canadian families. We want to understand what aspects of the pandemic have most negatively impacted children and their caregivers, as well as what seems to be helping. What supports do children and families need most as we look toward pandemic recovery?"
Dr. Parsons Leigh will undertake the research with the support of a rapid-response grant from the Canadian Institutes of Health Research (CIHR) — the same program through which she funded her previous COVID studies. They are part of a pandemic preparedness research hub that she is setting up at Dal, with each study informing the next.
Further reading: Research shows that for people over 50, even 'mild' COVID‑19 can result in mobility problems  
Putting the pieces together

The project, titled "Engage, Educate, Empower: Partnering with Canadian Families to Understand and Mitigate the Multifaceted Impacts of the COVID-19 Pandemic on Child and Youth Wellbeing," was awarded $144,756 from the CIHR. The project includes four phases, each conducted in partnership with Canadian youth and families: a systematic review of interventions targeted to support mental health and well-being during the COVID-19 pandemic, a national survey, interviews, and the development of knowledge translation interventions.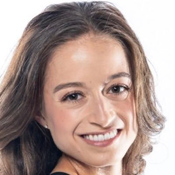 Stephana Moss, pictured on the right, is a post-doc in the School of Health Administration who specializes in epidemiology. She says their overall hope for the research program is to help families. Dr. Moss says they have found a lot of the interventions and policies in place so far have been focused on adults, for example: returning to the workplace, time management, and nutritional and physical advice during the pandemic.
"We want to focus on identifying evidence-informed strategies to support the well-being of children and youth – in COVID-19 and future health crises."
They will be looking at what interventions for children and youth have been tested so far, such as art therapy for example. They will build on those strategies and learn from what families tell them to put the pieces together of what would be most effective.
Dr. Moss says they anticipate they will hear about newly formed mental health detriments in children and youth.
Further reading: Science backs second swab during COVID rapid tests
Vast variations between families

Dr. Parsons Leigh says that although families across Canada have been differently impacted and have had vastly different layers of protection throughout the pandemic, very few have been fully safeguarded from the multifaceted effects.
"I have three kids ages nine, seven and four and they have each reacted quite differently to the pandemic and related restrictions. They have different needs and unique fears and that's within one household. Variation between families is vast and we need to really listen to and learn from Canadian families to understand how best to support their recovery."
Dr. Parsons Leigh says we also need to create room for kids to be vulnerable and express their fears, instead of using language that depicts children as consistently  'resilient and tough.'
The researchers emphasize the need to include diversity in this study. Dr. Moss explained that across Canada there are so many different struggles when it comes to accessing information and navigating the health care system, and including those varied experiences is important so all voices are heard.