As Lunar New Year celebrations get underway around the world this week, some members of the Dal community are sure to be feeling even more Tiger pride than usual.

That's because the Year of the Tiger officially begins Tuesday, February 1.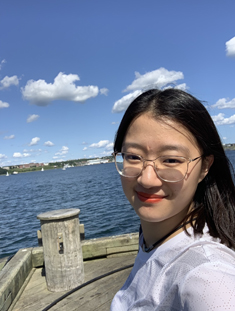 "I am so excited," says Zhuo Wang, a second-year Dal commerce student currently in China (her home country) on a co-op term.  "For me, the Year of the Tiger is a symbol of great strength and good fortunes."

Zhuo (pictured right) spent last Lunar New Year away from family in Halifax, so she is thrilled to be closer to home for this year's festivities while still working on her education.

"This year it is great, and I can get to celebrate it with my parents and extended family," she says.

Family lies at the heart of Lunar New Year celebrations for many of the more than 1.5 billion people who celebrate it around the world each year. Considered the biggest holiday in the Chinese calendar, it is also celebrated widely in other countries such as Vietnam, the Philippines, and Malaysia, to name a few.
Keeping tradtions alive

While many of the regular festivities planned during Lunar New Year — both here in Halifax and abroad — have been upended due to the pandemic, those celebrating are still finding ways to mark the occasion and ready themselves for renewal in the year ahead.

The Year of the Tiger holds an added layer of significance for Mary Kayle Telen, a fifth-year Dal Engineering student from the Philippines, whose mother's birth year lines up with the symbol.

"I have always associated the Year of the Tiger with my mother having her been born in this year," she says. "When I found out it was this year, I told her, 'This is your year.'"

One of Mary's family's main traditions is hongbao — where people insert money into decorative red envelopes to give as a gift, often to younger generations, friends or employees.

"In my family, we open the envelopes from last year to see the money we received and then we get new envelopes for the current year."

This year, she'll be celebrating with her brother who also currently lives in Halifax.
Good fortune ahead


For Zhuo and her family, receiving and wearing new clothes holds much symbolic value.

"Wearing the new clothes means 'I will show a new me and a difference in me,'" she explains. "All of these traditions are part of bringing in the new year with my family."

While every family has its own spin on customs and activities for the Lunar New Year, underlying all those traditions is a wish for good fortune and luck in the year ahead.
Enter to win a 红包 (Lucky Red Envelop)
 
Would you like to win a Lucky Red Envelop?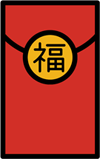 Submit your memories, stories, and pictures of what the Lunar New Year means to you or anything you would like to share with us that is associated with Lunar New Year (feel free to get creative).
Click the Lucky Red Envelop to the left to enter:      
The deadline for submissions is February 14 at 10am AST. We will contact the winner by the end of February. Good luck, everyone!