After a long day's work in the QEII Health Science Centre's pain management unit in Halifax, Dr. Patricia Livingston returned to her desk to find an email waiting for her, asking her to call the Governor General's office.
"My first reaction was shock and also that there had been a mistake," she says. "Once the reality set in, I felt enormously honoured and grateful."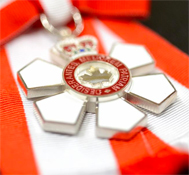 Dr. Livingston had just received word that she'd be among the 135 new appointments to the Order of Canada that were set to be announced at the end of December. She would be joined on that list by two other Dalhousie researchers: Professors Emeritus Mary Brooks of the Faculty of Management and Dr. Allan S. MacDonald of the Faculty of Medicine.
One of the country's highest civilian honours, membership in the Order of Canada denotes outstanding achievement, dedication to the community and service to the nation.
Global impact

That describes Dr. Livingston to a T. An associate professor of anesthesia and medical director of global health in the Department of Anesthesia, Pain Management & Perioperative Medicine at Dalhousie, and a practicing anesthesiologist with Nova Scotia Health, Dr. Livingston was named an Officer of the Order of Canada for "her contributions to global health and anesthesia safety, and for her commitment to improving medical education in underserved communities around the world."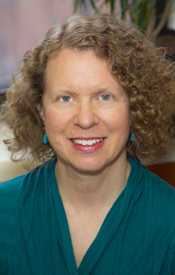 Much of her international activities have focused on Rwanda. Inspired by a trip to the country in 2008 where she taught local residents about safe anesthesia practices, she established the Anesthesia Global Health Office at Dalhousie, collaborated with Rwandan partners to design a new curriculum for anesthesia residency, and opened the Faculty of Medicine Skills and Simulation Centre in Kigali, Rwanda. Thanks to her work, many Dalhousie and Nova Scotia Health staff, fellows and residents have travelled to Rwanda to teach — and, in turn, Rwandan residents have had the opportunity to come to Dalhousie for electives ranging from three-to-six months. It has been an opportunity of a lifetime for all involved.
Currently, Dr. Livingston is working with partners to bring simulation-based education to resource-limited and remote locations globally.
"There are few joys in life as great as seeing keen learners learning," she says. "Some of my happiest days have been spent teaching residents in Rwanda. My greatest goal now is to mentor and empower younger people to continue with what our team has developed."
International renown

Mary Brooks, professor emerita in the Rowe School of Business, is no stranger to major honours. In 2018 she received the Onassis Prize for Shipping — the top global award in her field, presented only once every three years. Now, she joins the Order of Canada as a Member, recognized for "being an internationally renowned scholar in the field of marine transportation, performance and supply chain management."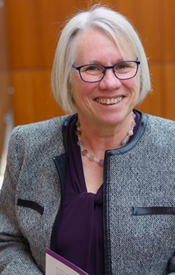 World-renowned for her expertise on the shipping industry, Dr. Brooks' academic work has had a dramatic impact on both government policy and industry best practices. From port management and short-sea shipping to liner regulation, her research spans the supply chain to understand and improve how goods and supplies make their way around the globe. The founder and past chair of the Port Performance Research Network, her scholarship spans four continents and includes 25 books and more than 75 peer-reviewed articles.
Though now retired from teaching, Dr. Brooks' work continues. In 2017 she chaired an expert panel of the Council of Canadian Academies on the social and economic value of marine shipping to Canada — one that assessed its economic value much higher than previous estimates. She was also named a National Associate of the U.S. National Academies of Sciences, Engineering and Medicine in 2018 and recently chaired a National Academies panel on the assessment and effectiveness of the U.S. Coast Guard's oversight of recognized organiations.

"I am absolutely thrilled to be recognized by my country for my life's work in the field of shipping — what an incredible honour," says Dr. Brooks.
"No one succeeds alone. I believe that my alma mater and employer for 34 years shares in this success. In 1979, the Canadian Marine Transportation Centre at Dalhousie University gave me a home and that marked the start of my journey. My colleagues in the ocean sciences, law and management fields challenged me to be curious about how to do better. How can I ever thank them?"
A health-care legacy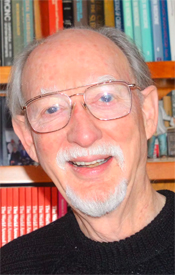 Though Allan MacDonald has lived in Sydney, Cape Breton since 2005, his impact on health care in Halifax and across the Atlantic region has left a truly lasting legacy. Dr. MacDonald, who spent several decades as a faculty member at Dalhousie Medical School and as a clinician practicing at the former Victoria General hospital in Halifax, is also entering the Order of Canada as a Member.
His citation credits "his pioneering innovations in the field of kidney, liver and pancreas transplantation" and "positively impacting the lives of patients, notably within Atlantic Canada."
A trailblazer in transplantation, Dr. MacDonald co-founded the first liver transplant program in the region, which later extended to other organs such as the pancreas. He is also responsible for setting up the first ICU in Eastern Canada. Now 82, and ever gracious, he credits his colleagues across her career with make such an honour possible.
"There's Mahmood Naqvi, Annette Verschuren, (the late) John Eyking," Dr. MacDonald said in an interview with the Cape Breton Post. "Plus several of my colleagues in Halifax have been given this honour, including one last year to my partner in the province's Multi-Organ Transplant Program.
Alumni achievements

Despite making their contributions in vastly different fields, Dr. Brooks and Dr. MacDonald share one notable fact in common: both are Dalhousie alumni as well as long-serving faculty. Dr. Brooks earned her MBA in 1979 while Dr. MacDonald received his MD in 1963.
They are joined on this round of Order of Canada honours by two other Dal alumni, each graduates twice over.

Sharon Davis-Murdoch (BA'83, MA'85), of Dartmouth, Nova Scotia, co-founder and co-president of the Health Association of African Canadians, honoured for her dedication to improving the health equity and inclusion of racialized communities in Nova Scotia.
Roderick McInnes (BSc'65, MD'70), of Mount Royal, QC, professor of biochemistry at McGill University, recognized for his continued contributions to the field of neurogenetics and for his strong leadership within Canada's research community.
Dr. McInnes has a third Dalhousie degree as well: an honorary one received in 2007. Another Dalhousie honorary degree recipient joining the Order of Canada this round is The Honourable Murray Sinclair, former Canadian senator and chair of the Truth and Reconciliation Commission of Canada. Sinclair, who was also a keynote speaker during Dal's 200th anniversary celebrations, received his honorary degree in 2011.
The new Order of Canada inductees also include two individuals who have served as adjunct professors at Dalhousie: Halifax's Peter Vaughan (Computer Science) and Hunts Point, Nova Scotia's Celeste Johnston (Pharmacy).
All of the new inductees will be presented with their insignia at investiture ceremonies to be held on future dates. For the full list of honourees, visit the Governor General's website.