A group of scholars and researchers co-led by a Dalhousie professor has joined forces in an effort to re-shape medical and health education in Canada to better reflect the impacts of anti-Black racism on the delivery of care for African Nova Scotians and Black people.

OmiSoore Dryden, the James R. Johnston Chair in Black Studies and an associate professor in the Faculty of Medicine, serves as co-lead of the Black Health Education Collaborative (BHEC), along with Dr. Onye Nnorom, a family and public-health physician and president of the Black Physicians' Association of Ontario.

The Black Health Education Collaborative's research hub will be located at Dalhousie and facilitate the development of a suite of educational resources for students, faculty and clinicians/practitioners in health disciplines.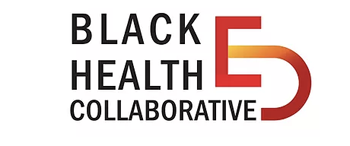 "It is my hope that our work influences the culture of medical education through new structures that specifically address Black health and wellness," says Dr. Dryden. "I hope that health learners will develop the skills necessary to provide appropriate care to African Nova Scotian and Black communities across the country. And it is my hope that health educators will develop and update their skills to better equip our health learners."

BHEC's resources will include Black health and Black population learning objectives for medical and health education and be grounded in critical race theory — an analytical framework based on the understanding that race is not a natural, biologically grounded feature of people but rather socially constructed and used for oppressive purposes. BHEC is currently in the process of collaboration with the Medical Council of Canada in developing these learning objects for medical students across the country.
BHEC originally formed in 2018 and worked throughout the pandemic. Earlier this year, BHEC received $1.7 million dollars of seed funding from Dal's Faculty of Medicine and the Temerty Faculty of Medicine and Dalla Lana School of Public Health at the University of Toronto, allowing BHEC to bring on Sume Ndumbe-Eyoh, its first director. Ndumbe-Eyoh is located in Toronto at the Dalla Lana School of Public Health.

"By prioritizing and funding this urgently needed initiative with Dr. Dryden's leadership, we will build a health research mandate for Black Canadians that is collaborative, interdisciplinary, and nationally recognized by equipping health professionals across the country to better respond to, treat, and ultimately improve the health of African Nova Scotian and Black Canadians," says Dr. David Anderson, dean in the Faculty of Medicine.
The power of first-person perspectives

Dr. Dryden says centering the work of critical race theory, research and the clinical experiences of African Nova Scotian and Black people in Canada across a range of health sectors will be essential to the success of BHEC's overall work, including the creation of a primer to support health and medical educators in Canada.

Fellow Dal-based BHEC member Barbara Hamilton-Hinch, assistant vice-provost equity and inclusion and an associate professor in the School of Health and Human Performance, supports the inclusion of African Nova Scotian and Black community voices through the development of first-person storytelling resources that document experiences of people seeking, accessing and creating resources and services.  

"The importance of first-person voice cannot be understated," says Dr. Hamilton-Hinch. "Storytelling as research is part of critical race theory and the way many people of African descent tell their truths. Researchers, faculty, medical and health students need to hear the lived experience of African Nova Scotians and Black community voices to better inform their practice.

"The strength, resilience, coping mechanisms, historical trauma and pain is best heard through the voices of the African Nova Scotian and Black community."

Dr. Gaynor Watson-Creed, family and public health physician and associate dean of serving and engaging society in Dal's Faculty of Medicine, is also a member of BHEC.


Curriculum change begets system change

BHEC's mission is to address anti-Black racism and the interlocking systems that impact the health and well-being of Black communities, including African Nova Scotian communities, across Canada.

When it comes to curriculum change, Dr. Dryden says there have been some preliminary interventions across medical schools in Canada, but that more is urgently needed.

"Even though there has been an increase in Black students within medical school, there has been some curricular movement." she says, "but much more is needed, and this is the gap BHEC plans on addressing."

BHEC will work with and is working with national accreditation bodies to develop national learning objectives on anti-Black racism and Black health.

Dr. Dryden says the fundamental problem BHEC will combat is the persistence of racist falsehoods about Black health. Many of these developed out of colonial racist notions of Black people and are still present in Canada, negatively impacting the care that African Nova Scotian and Black people in Canada receive.

"When we hear things like, 'Black people have thicker skin or denser muscles or their nerve receptors are duller and therefore they don't feel pain in the same way, those things are all based upon systemic colonial tropes," she says.
A new foundation

The BHEC will serve as a foundation for all health professionals on critical information about Black health in Canada.

"Black health and Black life is intricately connected to the spaces and places in which we live. It is necessary to disrupt the belief that health disparities are biologically based. This simply is not the case. The social determinants of racism, specifically anti-Black racism, must be taken into consideration," says Dr. Dryden.

BHEC is also focused on continuing professional development and providing clinicians and practitioners with the tools needed that enhance the support for Black patients in Canada.

"We need to focus specifically on African Nova Scotian and Black peoples because of our unique histories in Canada and understand how those histories continue, in the present day, to negatively impact health outcomes for our communities," says Dr. Dryden.