In the weeks and months after the World Health Organization declared COVID-19 a pandemic, the world began a prolonged and difficult adjustment to life under unusual restrictions brought on by a grave health threat. Businesses were shuttered, social engagements were off-limits and once busy public facilities were closed.
For some groups, those public health restrictions had significant impacts.
The homeless, who were already grappling with many of the hardships created or exacerbated by the pandemic, faced even greater challenges when it came to their physical and mental health, and access to food, safe living arrangements and employment.
A new paper by researchers at Dalhousie explores these challenges by speaking directly to people experiencing homelessness and those who worked to help them in two Nova Scotia communities, finding that the pandemic intensified the daily struggles for those living on the fringes.
The paper makes several recommendations, including the provision of phone lines for people experiencing domestic abuse, the creation of long-term, non-market housing and access to accurate health information about the pandemic. Jeff Karabanow, associate director of Dal's School of Social Work, co-authored the study that looks at ways to ensure those who are most marginalized are not left out in future health or environmental crises.
What were you hoping to find out with this research?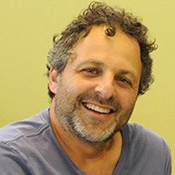 Even before COVID-19-triggered lockdowns, homeless shelters were full and people were couch surfing, squatting and living rough. They were outside in all kinds of weather, in parks, on sidewalks and in the woods — anywhere they could find a space to lay their heads. Then COVID-19 hit and the world shut down. We were told to stay home, wash our hands, wear masks and physically distance. Evidently, there was no consideration given to those who may be without a home or to those whose housing situation was unsafe. They were basically abandoned.
What did you learn from the interviews with homeless individuals?
The first important dynamic at play here, and perhaps the most significant contextual item that must shape the way in which we understand our data, is that homelessness itself is a disaster. It is rooted in legacies of racism, marginalization, discrimination and colonialism. Homelessness exists across Nova Scotia and the experiences of homelessness are intensified by the intersectionality of marginal identities, such as gender, ethnicity, race, ability and sexual orientation, as well as a lack of political attention and skeletal social support systems. That includes insufficient social assistance rates, low minimum wage, lack of affordable housing and limited employment opportunities. Homelessness continues to be a complex systemic issue that disproportionately affects the most marginalized groups, pushing them further to the fringes and we believe it is important to contextualize the research through this lens.
The impact on service provision for the sector was enormous. Shelters had to reduce the number of beds, while services like drop-ins, health clinics, detoxes, counselling and soup kitchens had to close. Even common hangouts, like libraries, where one could use a washroom, get a glass of water, use a computer, meet a support worker, get some food and socialize with peers, closed their doors.
What were the biggest challenges they faced? And what is most needed to address those?
Those experiencing homelessness during the pandemic told us that they were more stressed and anxious, with major impacts on physical and mental health. The general strain and stresses of living through the pandemic are heightened considerably when you just do not have a safe space to be. To make things even worse, there was just no available housing to get folks off the streets. Some people tried couch surfing, but people were scared of each other because we needed to distance and stay in bubbles, so that didn't work. They tried being outside, but that didn't work either because even some outdoor public spaces were off limits for a while.   
The hardships were exacerbated by the housing crisis in Nova Scotia. Rents have increased dramatically, market-based affordable housing stock is in major decline and expensive condo development is exploding, while public housing is under threat. The homeless sector is strained and worry that increased attention to housing and homelessness will soon fade and the population will again be forgotten.  
Were you surprised by any of the findings?
What this research really demonstrated is how the homeless sector is full of dedicated, resourceful and passionate people. That includes shelter and housing providers, social workers, health-care workers, food banks and government officials who met regularly at the height of the pandemic to figure out how to best support the community. These groups became known in Halifax Regional Municipality and Cape Breton Regional Municipality as the COVID-19 Working Group (or simply, Tables). Two of the authors were part of these Tables. What becomes very clear from our data was that these Tables were some of the core first responders for homeless populations throughout the pandemic.
Despite service stakeholders being stressed, scared, confused and generally anxious, everyone really mobilized to keep people safe. The shelters reworked their spaces and some even moved folks into hotels. In CBRM, they opened four comfort centres to provide basic needs like washrooms, showers, laundry and a bit of human connection. In Halifax, some hotels were used as safe havens; a harm reduction initiative was piloted where they provided regular doses of alcohol to individuals with alcohol addiction; and, a dedicated public health line was created for organizations across the province. It was the consistent, trustful partnerships between different organizations that really made the difference. These are all good outcomes, but we need a lot more of this, especially now.   
Where do you go from here?
It is important to remember that homelessness was a disaster even before the pandemic, which magnified existing inequalities. We should now strive for a post-COVID-19 world in which we prioritize dismantling systems that ignore systemic oppression and the root causes of homelessness and work collaboratively with all groups to create a 'new normal' in which it is unacceptable for anyone to be left behind.