When the Government of Canada passed legislation this year to create the National Day for Truth and Reconciliation to be observed annually on September 30, it set the stage for a rejuvenated dialogue about the legacy of residential schools in Canada
It was also making good on meeting one of the 94 calls to action laid out by the Truth and Reconciliation Commission of Canada in 2015. Action 80 called for the creation of a statutory holiday to commemorate the many young people who lost their lives in residential schools and to honour those who survived the now-defunct system, which saw children across Canada forcibly taken from their families and sent away to schools — many never to return home.
Other jurisdictions and organizations across the country have followed Ottawa's lead in designating the day a statutory holiday, including Nova Scotia and Dalhousie. Offices at the university will be closed and classes will not be taking place.
An important moment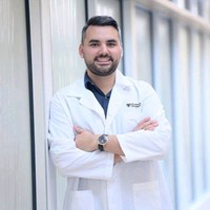 "This is an important moment in time for us to stop and reflect not only as an institution but also with the wider community about what does it mean to find a better path forward," says Dr. Brent Young, an Anishinaabe family physician who is academic director of Indigenous health and an assistant professor in Dal's Faculty of Medicine.
A three-day speaker series organized by Dr. Young (shown left) and colleagues from the Indigenous Health in Medicine (IHIM) group that kicks off Monday seeks to guide people as they take time to stop and reflect, offering ideas for how to do so meaningfully.
Each of the events featured in this week's Preparing for a Day of Truth and Reconciliation Speaker Series will centre around a particular theme.
[Update: Please note that each panel is now available to watch on YouTube at the links provided below]:
Monday, September 27 (6-8 p.m.) "Truth" with Tanas Sylliboy, a nurse practitioner from Millbrook First Nation, and Dr. Carl Marshall, a family physician from Eskasoni First Nation. Watch now on YouTube.
Tuesday, September 28 (6-8 p.m.) "Reconciliation" with Dr. Margot Latimer, research chair in Indigenous health nursing in the Faculties of Health and Medicine and IWK Health, and Katie Gloade, an assistant professor in Faculty of Health from Millbrook First Nation. Watch now on YouTube.
September 29 (6-8 p.m.) "Truth and reconciliation in practice" with a discussion from Dr. Young. Watch now on YouTube.
Dr. Young says the series should offer value to all who would like to attend, not just those in health and medical fields. Community members, students, residents, faculty and staff are all welcome and registration is free.
 "We want this to be very genuine and authentic, but also practical for folks."
Email IHIM at ihim@dal.ca to register for this week's series, which takes place virtually on Microsoft Teams.