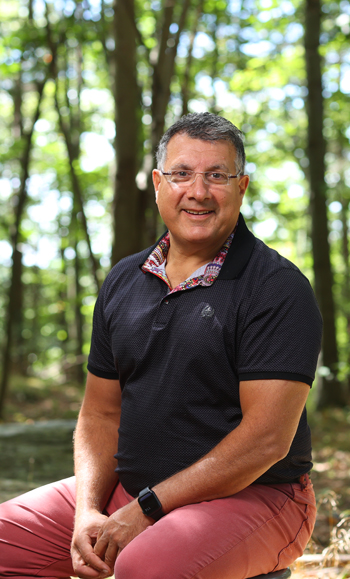 About the author: Robert Zed (MHSA'86), pictured, is chair and CEO of Triangle Strategies. His work connects companies that specialize in innovative health-care technologies with health industry decision-makers. He's also Executive in Residence, Dalhousie Faculty of Health.

In her book EveryBody's Different on EveryBody Street, author Sheree Fitch writes: "If ever you go travelling, On EveryBody Street, You'll see EveryBody's Different, Than EveryOne you meet."

Fitch's gentle call for us to acknowledge our gifts, our weaknesses, our differences and our commonalities is one those of us in health care must heed, too.

That's why, when I proposed the idea of starting a scholarship for health administration students at Dalhousie named for Nova Scotia's Chief Medical Officer of Health Dr. Robert Strang, and he suggested it be directed to students from under-represented populations, I was instantly excited.
 
The new Dr. Robert Strang Scholarship in Support of Equity in Health at Dalhousie honours Dr. Strang while increasing equity-based opportunities for students. It will lead to more diversity in both the Faculty of Health and health professions more broadly.

It's the right time to re-examine who delivers health care and how it's structured. The Canadian health-care system was designed to be based on need rather than ability to pay. But the ideals of a free, universal health-care system are compromised when a majority of people delivering the care come from one sexual orientation and share similar abilities, or similar cultural, racial and economic backgrounds. When we don't reflect the broader diversity of the patients we ultimately serve, we can unwittingly bring unconscious bias to the care we provide.

Take, for example, our recent shift to delivering care online during COVID-19. What happens to those people who can't access internet because of where they live or because they can't afford it? If everything is going through a virtual platform where does that leave them? We need health leaders who think in a different way.
An opportunity to make a difference

Dr. Strang gets it. Through providing leadership around the renewal of the public health system in Nova Scotia since 2007, he's worked tirelessly for better health care for Nova Scotians.

Since March 2020, he has been steering Nova Scotians through a pandemic. Dr. Strang has been Nova Scotia's lead communicator on public health matters related to COVID-19, providing regular updates on the pandemic and what we need to do to fight it. He's used his voice to call attention to disparities in the resources members of the community have available to them, and nevertheless called upon us all to act collectively, and act with social purpose in mind. With this scholarship, we have a way to thank and honour him.

In a speech this month at Acadia University's convocation, where Dr. Strang received an honorary doctorate, he said COVID has clearly shown that we're not all on a level playing field and that is has had a significant impact on certain people because of their socioeconomic status, race, gender, type of employment. "What do we do to learn from COVID and try to make those inequities better? How do we make our communities or society fairer, more just and more equitable?" he asked.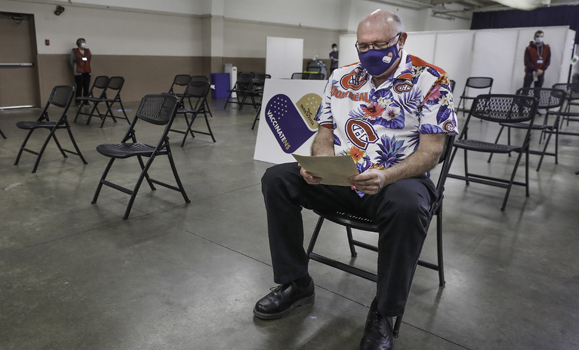 These are tough questions, but we have the ability to tackle them, and one way is through inclusivity.

Within health care, inclusivity has practical consequences. One of these is more availability of multi-lingual and culturally appropriate care. Patient compliance improves when patients understand what they should do to preserve or restore their own health — and improves further still when each patient's unique background is respected and accommodated.
Bold and collective thinking required

The Canadian Medical Association says: "Equity is achieved when every person has the opportunity, with their own identity, culture and characteristics, to create and sustain a career, or receive care from, a medical professional without discrimination or any other cultural or characteristic-related negative bias or barrier."

Creating real systemic change in health leadership to strengthen overall population health goes beyond what any one of us can do alone. It takes broad, bold and collective thinking — the kind Dr. Strang continues to display and encourage, and the kind that this scholarship supports.

Let's change the face of health care leadership so it's accessible to more deserving people from a range of sexual orientations, abilities, cultural, racial and social strata. We can do this. Together and for the betterment of all.

You can support the Dr. Robert Strang Scholarship in Support of Equity in Health at Dalhousie at projectdal.ca/strangscholarship.