Workplace burnout among Canadians has long been an issue of concern. Even before the COVID-19 pandemic began, some surveys of managers and employees suggested that more than nine in 10 Canadians were experiencing some form of burnout.

But the pandemic has made the situation more acute. Social distancing has resulted in many of us telecommuting and thus blurred the lines between our work and home life. Responsibilities and tasks we once left at the office have crept into the time we take for ourselves and our families. As a result, it's hard to get away from work and rejuvenate.

Given that there is considerable uncertainty as to what work life will look like going forward, and the fact that the same pre-pandemic issues — excessive workloads, lack of work-life balance, little sense of control — will persist, there is a clear need to increase awareness about the signs of burnout and to build resilience and well-being.

Dr. Angela Cooper, assistant dean of Faculty Wellness in the Faculty of Medicine and an assistant professor with the Departments of Family Medicine and Psychiatry, is a psychologist and researcher addressing complex issues such as anxiety and depression. She explains the signs and impacts of burnout and offers techniques that can be used to prevent or manage it.

How do we define burnout and how is it caused?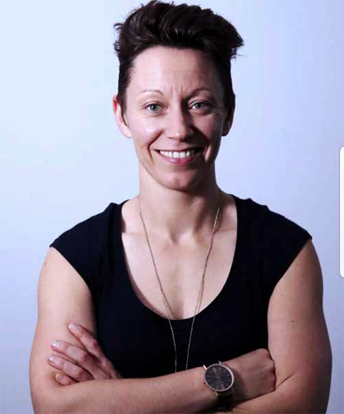 Burnout as a general concept is defined as a state of emotional, mental and often physical exhaustion brought on by prolonged or repeated stress in the workplace.  It has been found to consist of three elements. There is emotional exhaustion, where you are overloaded, which can result in less enthusiasm for your work. There is depersonalization and cynicism, which can lead you to disconnect from the organization you work for, as well as its members, culture and values. And the third element is a reduced sense of personal achievement or efficacy, so your perception of your effectiveness and sense of meaning in the workplace is reduced.  When you are experiencing a high degree of these three elements, you are considered burnt out.
 
What is the impact of burnout on us as individuals and on society?

It's pretty broad because it impacts each of us quite differently. Some will get sick physically and need to take time off work. Some may make more mistakes and be less efficient. There are those who might develop chronic stress or anxiety, which decreases enjoyment at work and at home. In more extreme cases, others may retire early or leave their careers due to burnout and stress. The more stressed we are in general, the more our family life and relationships can suffer.

As for society, a major consequence of burnout can be increased avoidance of others and withdrawing into ourselves, so we become more disconnected from our colleagues and people we care about. We can be more irritable, less compassionate and tolerant with ourselves and with others. And it can lead to unhealthy coping strategies, such as drinking, drug use, gambling and other addictive behaviours.

What has been the impact of the pandemic on the burnout we are seeing?

I think it's significantly multiplied the number of people who are experiencing it. Probably the biggest difference we are seeing is that we have had a huge blurring of work and home life, which means many of us are not getting the same kind of breaks from work that we used to have. As a result, our work can interfere with our personal morning and evening activities, such as putting the kids to bed.

There are also positive aspects to this phenomenon. Given that so many of us are experiencing burnout to some extent, we're talking about it more, which means less stigma about it. But it's not a positive if you're experiencing this sense of burnout chronically. One change we need to make is to stop pretending that this is not a problem. Facing it, talking about it, and creating resources to deal with it are all vital, but so is building awareness of what it means to be burnt out. If we are better able to recognize the signs that we are starting to get burnt out, we can intervene earlier and have a better outcome.

What are the skills or tools we can adopt to either reduce our risk of developing burnout, or help us cope with and lessen it?

There's quite a lot we can do. Within organizations, we need a combination of systemic and individual/team interventions. The systemic interventions should address some main areas of burnout, which include workload, efficiency, resources, workplace culture and sense of control and flexibility. For example, when people have more flexibility over when and how they work, such as being able to come in later after dropping their kids off at school, they experience less burnout.  Another really big factor is the amount of meaning people take from their work. A study found that people are significantly protected from burnout if they spend 20 per cent of their job doing something that is meaningful. So, if they spend one out of every five workdays on meaningful work, that helps.

As for individual steps, one thing we can do is build our emotional awareness. For example, noticing how anxious our bodies are feeling each day has real benefits. There are three anxiety pathways we can be aware of: tightness and tension in our bodies, stomach and bowel issues and cognitive or perceptual difficulties (e.g., dizziness). When we become aware of these pathways, that helps our bodies calm down because we are validating our physical experiences instead of ignoring them Then, we can ask what is causing that anxious feeling, thereby increasing our awareness of possible triggers.

There are also more common interventions you can do as an individual, such as considering what you eat, taking regular breaks, getting good sleep, getting out in nature and exercising. But the best tip I can offer is to start journaling. It has been found to be an incredibly powerful intervention for dealing with adverse events, stress and a negative mindset. It's also good to include what you are grateful for each day as part of your journaling. When you make note of, say, three things you feel grateful for, it immediately puts you in another mindset that stops your anxiety system from constantly switching on. It also broadens your perspective, potentially reconnecting you with other people again, and that can be beneficial.

Finally, it helps to participate in evidence-based skills training, which some workplaces offer and can often be accessed online. By learning skills such as mindfulness, conflict resolution training, work-life integration and self-care training, you can build more internal resilience and better manage the stresses that come up at work.