When International Women's Day rolls around each year on March 8, it's a chance for people worldwide to pause and consider some of the achievements of women and the many hardships they continue to face. This year's IWD campaign theme aims to inject the day with an even more explicit call to action: 'choose to challenge.'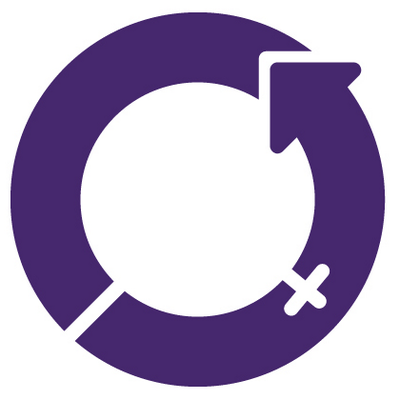 It was this spirit, in part, that drove female students in engineering and computer science at Dal more than a decade ago to organize together and create student societies to empower their fellow female students in fields they were commonly shut out of.
And it's that same desire for action and support that motivates Alexis Mulligan and Olivia Handspiker in their work as the current presidents of the Women in Engineering Society (WiE) and Women in Technology Society (WiTS), respectively. Dal News caught up with Alexis and Olivia about the history of their societies, some of their goals and what they'll be doing to celebrate IWD this year.
Alexis Mulligan - Dalhousie Women in Engineering Society
 

When was the Dalhousie Women in Engineering Society formed and who created it?
The Dalhousie Women in Engineering Society was created over a decade ago. It was originally formed by a small group of women engineering students with a goal of getting to know their very few women peers.
Twelve years later, it has become a very active and successful society on Sexton Campus.
Why do you think this society remains relevant today?
The WiE Society is still very relevant today. Over half of the Canadian population is women, so why are women significantly underrepresented in STEM, and specifically engineering? Not only is enrollment of women an issue, but retention in engineering programs across Canada is also a problem. It is true that the number of women enrolling into engineering programs has risen over the years, but despite this, it is still a male-dominated field. The WiE Society aims at facilitating the success of women studying engineering and promotes engineering as a career to local youth in an effort to overcome this gender disparity within the engineering profession. The society also provides a platform for the female voice to be heard; a position of power within the industry, the university and the larger engineering community.
Dalhousie encommpasses a very diverse and welcoming commmunity, but our society is here to bridge the gap between the university faculty and staff to ensure groups who are experiencing underrepresentation are getting heard. It is essential that everyone is educated on unconscious bias. We, as a community, need to take action to remove the barriers and obstacles that women face. The perception of what an engineer looks like is outdated. It is for this reason that our annual GoEngGirl showcases t-shirts that display "This is what an engineer looks like." We want women who have an aptitude and passion for STEM to shoot high and work hard for what they want, regardless of any stereotypes and bias. WiE hopes our work will encourage and inspire women to enter a STEM field. There will always be a place for women in the engineering industry.
Do you think it is hard to attract women into the field of engineering. If so, how are you, or others, trying to combat that?
One of the main issues with attracting women into the field of engineering is the lack of women role models. WiE is actively working towards Engineers Canada's goal "30 by 30," an initiative which is working to ensure that 30 per cent of all professional engineers are female by 2030. The society facilitates the success of female students by offering a variety of services, such as peer networking events, volunteer opportunities to gain transferable skills, sponsorship to WIE conferences, hands-on skills workshops, career development workshops and professional networking. The society also helps current WIE students by establishing a peer-support network for women on campus, creating a sense of belonging and community between members. In Dal WiE, members are encouraged to harness their own potential by removing self-doubt and allowing them to engage in leadership and volunteer positions within a supportive, yet bold society.
WIE has also recently undertaken a Women in Engineering Event Series: Women of Today. The first event will be taking place on June 23rd, International Women in Engineering Day. The inaugural event, entitled: Engineering for Generations of Women Series: Women of Today, will bring together youth, students, faculty, and alumni to explore how we change the perceptions of who engineers can be and what engineers can do. The event will showcase three women in a virtual speaker series. The women will represent three generations of women in engineering: a woman in the engineering field, a woman engineering student and a girl in grade school interested in STEM. This will be a moderated session with the goal of having meaningful conversations around the barriers women face in entering a profession historically dominated by men. In the end, WIE hopes the session will help identify barriers that can help address and provide a forum for women to connect in a time when we are living so much of our lives disconnected from our communities. We must acknowledge the benefits that a diverse engineering field can offer and start investing in the other half of our population.
What does International Women's Day mean to you and other members of your society?
International Women's Day is a day where we can celebrate the achievements of women across the world. Specifically, WiE will be celebrating the ground-breaking research, scientific discoveries and revolutionary inventions women have been a part of. All year round, WiE empowers women to become the next generation of innovators and problem solvers, International Women's Day is a great opportunity to amplify our message.
Olivia Handspiker - Dalhousie Women in Technology
 

When was the Dalhousie Women in Technology Society formed and who created it?
It was created in 2006-2007 by a group of students who were finding they were the only girls in their class and they wanted to create a space to meet with each and discuss their issues. A space to feel comfortable and not to feel like the only girls in the space.
Why do you think this society remains relevant today?
Today, a lot of women in computer science do still feel like they are the only women in the room, or maybe they are afraid to speak up in classes and lectures. When they come to the society, they feel like they can really be themselves, for both women and gender non-conforming people. A place where people can feel themselves and be comfortable outside of the classroom.
Do you think it is hard to attract women into the field of technology. If so, how are you, or others, trying to combat that?
There is a little bit of a stereotype: When people think about the technology field, they think this is for men. One of the ways we like to show women there's a place for them in the field is by having women who are well established in the field showing that they are here and doing well. We have our "We Talk Tech' events where we get those who are in the industry to come and talk to students and talk about their experiences
What does International Women's Day mean to you and other members of your society?
IWD is really important to us to feel recognized. A lot of the time there isn't recognition of women and the incredible things they are doing in the tech field. On IWD, we can remind everyone of the incredible things we're doing. It's a nice way to connect with everyone during the pandemic.