More than 432,000 Canadians over the age of 65 are living with dementia, but there is no current estimate of undiagnosed dementia in Canada.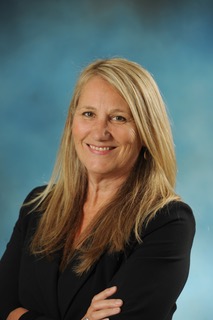 A new investment in the Canadian Longitudinal Study on Aging (CLSA) will change that by addressing the knowledge gap around undiagnosed dementia and improving understanding of known and emerging risk factors related to the disease.

The CLSA collects data from more than 50,000 participants who were between the ages of 45 and 85 when recruited, and follows them for 20 years. The CLSA research platform, which has 11 sites across Canada, is led by Dr. Susan Kirkland (shown left), Department of Community Health and Epidemiology, Parminder Raina of McMaster University and Christina Wolfson of McGill University.

The Public Health Agency of Canada (PHAC) is providing nearly $1 million in federal funding to the CLSA through the Enhanced Dementia Surveillance Program, which aims to explore innovative ways to close data gaps on dementia progression and impacts, socio-demographic and risk factors, and caregivers.

"As we follow participants over time, we will be able to study the progression of cognitive function with age, and for some people, the development of dementia including undiagnosed dementia," says Dr. Kirkland. "This trajectory and the factors that influence it is crucial to further breakthroughs."

The CLSA dementia initiative will focus on:
Establishing an estimate of undiagnosed dementia in Canada by validating dementia cases using CLSA data
 
Linking CLSA data with provincial health-care databases to assess undiagnosed dementia and confirm diagnosed cases
 
Conducting an analysis of known and emerging risk factors associated with dementia, and determining the feasibility of adding additional measures to enhance the CLSA as a dementia platform
"The CLSA collects a wide variety of data on neurological conditions and psychological measures, including memory and cognition, making it an ideal platform to monitor how the brain changes as we age," said Raina, professor of the Department of Health Research Methods, Evidence, and Impact at McMaster and scientific director of the McMaster Institute for Research on Aging.

The CLSA project is one of six new PHAC initiatives that will help implement Canada's national dementia strategy.