Students in The Fountain School of Performing Arts acting Class of 2022 are hard at work developing their third-year devised show, Beyond Windows, in the midst of a pandemic. Not only are these students rehearsing remotely and performing live from their homes across the country — they are creating the entire show from scratch.
The production's mission is for both the creators and audiences to be able to see this present moment as an opportunity for transformation, rather than simply a harmful setback for our futures and opportunities.

In a typical Fountain School production, acting students focus exclusively on their performances, as there are crew members responsible for all other elements. In this devised process, all acting students collaborate together on the script writing, as well as prop making, costuming and even set, lighting, and tech management with support from the Stage Design and Technical Theatre faculty.
Rethinking space and collaboration

The production's director is multi-award winning theatre artist and tenure-track professor, Matthew Thomas Walker, who led Dalhousie's first-ever devised show, Ephemera, last year. This year, Walker is directing a production over Zoom for the first time.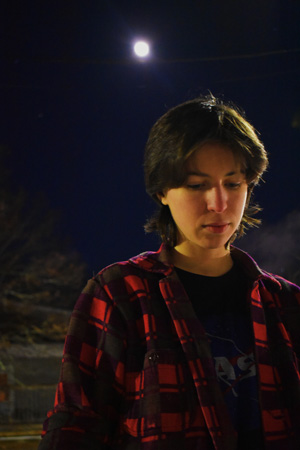 "I get so much inspiration from space, so the idea of creating without space was nerve wracking at first . . . But I decided to just look at space through a different lens: what the digital space can be, how we can create spaces through the audiences' imaginations . . . It's forced me to think about space in a new way," says Walker.
Third-year Acting student Sissie Wang is performing remotely from her family home in Vancouver. She has woken up at 7:30 a.m. Pacific time each Saturday morning to attend rehearsals. For Sissie, script writing has been an entirely new experience.

"At first I was really shy about sharing my ideas, but it all builds step by step, and I'm willing to share more," she says. "It turns out to be really productive, and we're working at a really good pace."

Simon Mekers, who is pursuing a combined honours degree in acting and chemistry, has brought their scientific expertise to the show as well: "My character is a scientist, who works for NASA as a botanist. I'm a big sucker for scientific accuracy, so being able to have control over that has been great."
Windows of opportunity

A central theme this show explores is 'windows of opportunity', and when such windows are barriers to true connections with other humans and nature. The students are working in teams to create four interconnected story arcs inspired by the four natural elements: water, earth, fire, and air.

Acting student Olivier Blais is part of the water story arc. He explains that this story is "Really about redefining how our actions serve a greater purpose, and whether that purpose is good or bad, as well as questioning: 'what use is the work that you're doing'?"

Simon reports that the fire arc is about, "Pursuing greatness, going for it, and not holding back — not being worried about the outcome, but embracing the pursuit of greatness. The goal itself doesn't really matter as long as you're 100 percent committed to it."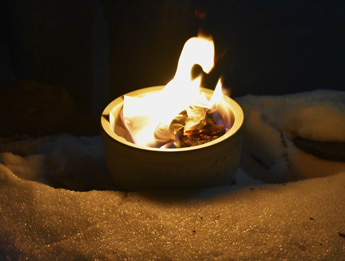 Rehearsals for Beyond Windows have been jam-packed and bustling. There are 20 people or more in the Zoom call on a typical night, with students working in multiple breakout rooms on different tasks, such as sound and lighting, testing digital effects, or running lines and polishing scripts.

Olivier says doing all of this while at home is "Challenging in certain ways, the entire idea of having rehearsal space is about having a neutral space that is free of judgement. That's not the case with your living space. You have to find a place where you're comfortable doing this emotional work in a space that reflects you to the world."
Theatre makers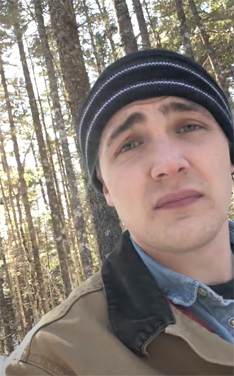 Each night of Beyond Windows will be a live Zoom performance, with the use of the digital platform 'OBS Ninja', which allows the show's technical team to manipulate the performers' Zoom windows and add effects all while the show is live and online. Some pre-recorded elements, such as original TikTok videos, have also been created by the students for this production.

The students are enthusiastic to share their devising experiences and laugh aloud sharing anecdotes from the writing process. The Fountain School's new focus on devising and creation is proving to be an excellent opportunity for students to debut not just as actors, but as theatre makers.

Viewers can tune in to the livestream for free each night from February 9 to 13. The Saturday matinee will be a recording followed by a public audience talk-back with the director and cast.