Many of us know what it's like to have the occasional sleepless night, but as we get older our sleep changes in ways that can make insomnia a chronic problem and sleep far less satisfying overall. It can become more fragmented and we can end up spending less time sleeping and more time trying to get to sleep or back to sleep.

People will often turn to sleeping pills in the hope that short-term use will fix their difficulties with sleep, not understanding that the benefits are short-lived and dependence can develop quickly, leading to months or years of use. Moreover, stopping sleeping pills is often associated with withdrawal symptoms — most notably poor sleep — that can set in after only two weeks of taking them, setting up a vicious cycle of rebound insomnia.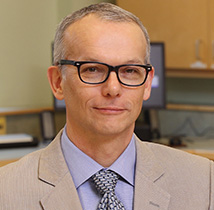 David Gardner, a professor in Dalhousie's Department of Psychiatry and College of Pharmacy, is hoping to address some of the problems with a new study to help people become less reliant on sleeping pills and learn new, effective and safer ways to get a good night's sleep. Dubbed YAWNS NB, he and colleagues from the University of New Brunswick and the Universite de Montreal are researching whether educational packages delivered by mail to seniors in New Brunswick could help people improve their sleep and become less dependent on sleeping pills.

"Sleeping pill use increases with age and so do the associated risks — unsteadiness, falls, pneumonia, memory problems, unintentional overdoses when mixed with other medications, dependence and withdrawal," he says.

"In fact, sleeping pill use may account for up to one-third of hip fractures in people 85 and older. Based on placebo-controlled studies, what they offer is a faster onset of sleep and a longer sleep, but only by seven minutes and 14 minutes respectively, when used long-term."
High rates in Atlantic Canada

Atlantic Canada has the highest rate of sleeping pill use among older adults, with New Brunswick leading the way. The Canadian average is 10 per cent of people 65 and older regularly using sleeping pills. In New Brunswick the rate is 25 per cent.

YAWNS NB, which stands for Your Answers When Needing Sleep in New Brunswick, will test the effect of receiving a written information package by mail on sleep and sleeping pill use. Dr. Gardner says there have been many types of interventions to reduce the use of sleeping pills in older adults, including educational campaigns targeting prescribers and pharmacists, as well as medication prescribing and use policies aimed at reducing usage rates.

Most of those strategies have had little to no lasting effect on usage rates, he says.

A study done in Montreal showed, however, that the usage of pills went down substantially after information about sleeping pills and other ways to get a good night's sleep was mailed directly to older adults.

"The study showed that the preferred approach may be to target people taking the sleeping pills and encourage them to speak with their prescriber, rather than the other way around," he said.
Chronic insomnia treatment

YAWNS NB is comparing "treatment as usual," meaning no mailed package, with the Montreal mailed package and a new package that introduces the recipient to cognitive-behavioural therapy for insomnia (CBTi) and provides guidance on self-help CBTi resources. The therapy is recommended as the first-line treatment of chronic insomnia. U.S., European, and Canadian guidelines recommend CBTi rather than sleeping pills for people living with insomnia.

"Many people entering the study tell stories of starting the sleeping pill many years ago because they had problems sleeping in relation to a specific stressful event," Dr. Gardner says. "They explain the plan was just for short-term use, but here they are many years later still taking the sleeping pill."

The team is hoping to recruit 500 to 600 participants by October 2021. Participants have to be 65 or older, live independently in New Brunswick and be taking one of 14 prescribed sleeping pills, such as zopiclone or lorazepam. Everyone will complete two telephone assessments — one at the start and another six months later — with data collection expected to be done in the spring of 2022.

People can learn more about the study and learn about how to participate by calling 1-844-929-6762 toll free or emailing YAWNS@dal.ca. More information can be found at the study website, sleepstudy.ca