It's been more than five years since President Donald Trump descended the escalator in Trump Tower in Manhattan to announce his presidential campaign. At the time, most of the country scoffed and dismissed his candidacy as dead on arrival. After running a campaign like no other, he won the 2016 election.

Four years after being sworn into the office of the President of the United States, Trump leaves office today on January 20, 2021, having overseen an era of political history that contained unthinkable events and brought attention to the growing threat of far-right extremism.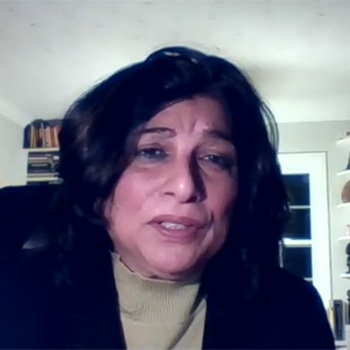 Dalhousie sponsored a panel Tuesday on the eve of President-Elect Joe Biden's inauguration, inviting distinguished experts, including a Kentucky state senator, to discuss the phenomena of 'Trumpism' and what the future will hold in the context of the January 6 riot in Washington D.C.

Theresa Rajack-Talley, Dal's vice-provost of equity and inclusion and panel moderator, opened with remarks addressing the extraordinary insurrection at the capitol building.

"It's horrifying and shocking, but not surprising," she said.
Thriving on chaos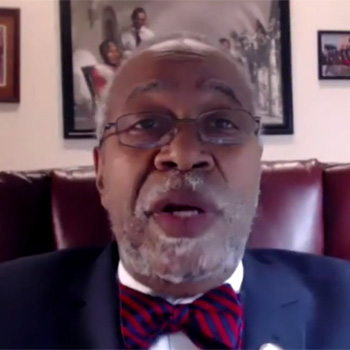 Kentucky state Senator Gerald Neal, a Democrat, joined the conversation and offered his take on how Trump's brand of politics fits into the United States's historical and social framework.

"This individual has no moral centre," Senator Neal said about Trump. "He also takes advantage of an environment of chaos."

Throughout his campaign, President Trump consistently spread lies, suggesting the results of the election can't be trusted. After he lost, he purported that his loss was illegitimate.

"He maintained, 'Well, if I don't win, then there must have been fraud,' Senator Neal said. "He set the predicate before the election."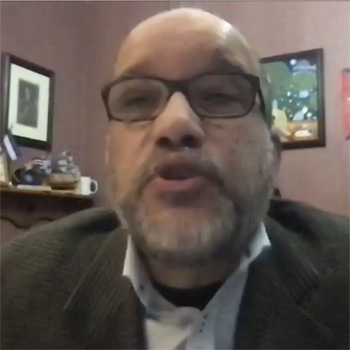 Isaac Saney, director of Dal's Transition Year Program, connected Trump's assertions of election fraud with the systematic disenfranchisement of African Americans and their impact on the election results.

"In a sense, it's the idea that, yes, he was cheated, because African Americans exercised their limited right of voting under what we might consider 'bourgeois democracy'," said Dr. Saney.
Trumpism as anti-democratic

Rachel Brickner, a professor in the Department of Politics at Acadia University, says we can "define 'Trumpism' as a political process or political project that is fundamentally anti-democratic."

"It's fueled by a disconnect from truth and perpetuated through media, social media and the right-wing media ecosystem," Dr. Brickner said.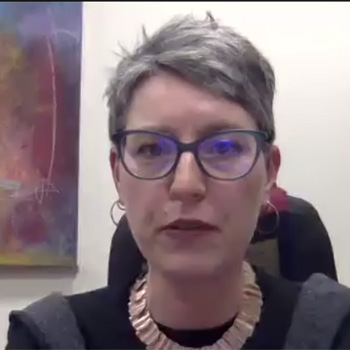 Dr. Brickner noted the importance of lies as a core component of 'Trumpism,' but all of the attendees cited in their remarks the significance of the United States's history of white supremacy in the context of the Trump era, especially how entrenched it is in the country's institutions.

"The most widely circulated images lead us to overlook that the riot was supported and facilitated by law enforcement officers, veterans, military personnel and Republican lawmakers," said Dr. Lisa Skitolsky, the Simon and Riva Spatz visiting chair of Jewish Studies at Dalhousie.
An uncertain future

To conclude, the panel turned towards a discussion of the future. Senator Neal recognized it seems that U.S. constitution and system of government is under attack, but he believes ultimately it will prevail.

Alex Khasnabish, an associate professor in the Department of Sociology and
Anthropology at Mount Saint Vincent University, echoed other panelists' uncertainty about the future and said Biden's election won't eradicate the far right.

"I think over the next few years we're going to see a real (…) doubling down of this movement and real turn towards directly confrontational conflict with the state," said Dr. Khasnabish.

Many of attendees offered their visions of a positive future, suggesting increased community organizing and the results of the 2020 election indicate there's still a chance for appropriately reckoning with the crisis in American society.

"You've got to be hopeful, but you can't be naive," Senator Neal said.