Cassie Hayward (BA'19) often experienced food insecurity growing up. In junior high, she realized not everyone regularly missed meals. Later, while studying at Dalhousie and the University of King's College, she became aware that other students shared her struggle to consistently eat well.
Hayward came to understand that not only did she need and deserve to eat well to be successful, her peers did, too. It's what inspired her to become a food-security advocate, work for which she has received international attention.

"You need to prioritize your well-being," says Hayward, imploring others to treat their bodies well. "Food is such a large part of that."
A complex problem

Food security is a complex and intersectional issue about more than being able to afford good food. It requires access to wholesome food all year, and the space and knowledge to store and prepare it. Hayward describes how students often lack the skills and time to budget, shop and cook nutritious meals — a problem that worsens during exams when it can be easier and cheaper to buy a frozen, pre-prepared meal than make a more nutritious one.
 
Statistics Canada reports that food insecurity affects 10 to 14 percent of Canadians. The rate triples amongst post-secondary students. A survey by Meal Exchange Canada, which coordinates student-focused food programs, found two out of five (39 percent) of post-secondary students experienced some degree of food insecurity. Food insecurity impacts both their physical and mental health.

Hayward, who double majored in Political Science and Environment, Sustainability and Society, completed a research project on students' food security for her honours thesis. There's a paucity of data on food security at Canadian university campuses, says Hayward, but she hopes her research inspires more.

Hayward has spoken about the many sides of food insecurity both at home and overseas. She travelled to Ghana in 2016 to learn about food security and agricultural development. She was part of an international group tackling food security and gender equality that won top prize at a youth summit in 2017 for a website they created to support women who farm in Kenya.
In 2018, she went to Rome to attend an international conference of the UN's Committee on World Food Security, where she gave a speech on behalf of youth — one of five trips she's made in the last three years to speak to the UN about youth food insecurity. And since graduating in 2019, she's completed an MA in Global Governance at the University of Waterloo, and now, at age 23, is working for Wilfred Laurier University and the federal government as a food researcher.
COVID-19 making the problem worse

Whether it's through loss of employment income, social isolation or from reduced store hours affecting food accessibility, the pandemic has exacerbated food security concerns for many students. "Students need the community's support. There are gaps in the system," says Hayward.

She applauds the Dalhousie Student Union's (DSU) holistic approach to increasing food security on campus through a coalition of student-led programs. Working together, these initiatives provide both Dal and King's students with access to
healthy food as well as knowledge and skills to remain food secure. Twice weekly, the DSU Food Bank (shown left) provides donated food for students to cook and prepare themselves. The Loaded Ladle brings students together to prepare and serve free, nutritious meals each week. The DSU Farmers' Market sells subsidized local produce. And the DSU Sustainability Office has a breakfast club and cultural food boxes. These initiatives also offer additional programming like workshops on growing food or Q&As with a registered dietitian.

Isa Wright, a fourth-year Dal Social Work student and the DSU's vice president of finance and operations, believes strongly that peer-led initiatives engender feelings of solidarity amongst students and help break down the shame associated with food insecurity. "I think when you're getting help from a peer, from another student you can relate to, it not only builds a sense of community but helps students get over that sense of shame [around] getting help and accessing what they need," says Wright.
Supporting student-led initiatives

The Dalhousie and King's community can help improve food security for students on Giving Tuesday, happening Dec. 1.

A crowd-sourced campaign on Project DAL called The Food Security Project is aiming to raise $40,000 to support student-led initiatives that assist students with healthy eating.

The J & W Murphy Foundation has pledged to match all donations from individuals up to $20,000 in a desire to help students impacted by the pandemic.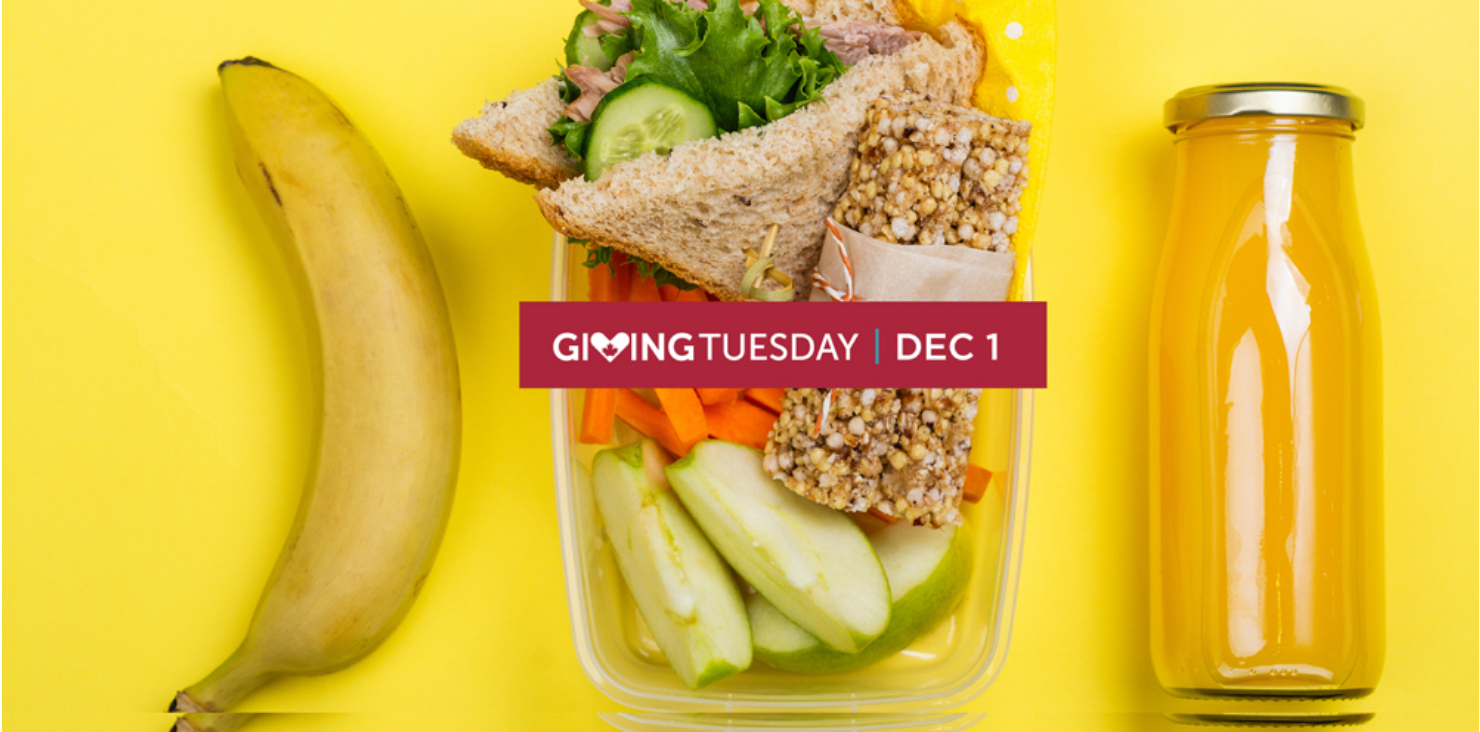 "It was not a hard decision to say yes to Dalhousie's request," says Lisa Murphy. "We knew we had to step up to help prevent vulnerable Nova Scotians from falling through the cracks [during COVID-19]. That includes students, many of whom have lost jobs and access to on-campus food services."

The Food Security Project at Dal inspired Murphy to think bigger. She proposed a province-wide university partnership, recognizing the opportunity to build community and awareness around student food security initiatives across Nova Scotia. Now, nine universities have come together. NSCAD, Saint Mary's University, Mount Saint Vincent University, St. Francis Xavier University, Acadia University, Cape Breton University, Atlantic School of Theology, and the University of King's College are partnering with Dalhousie and also receiving gifts from the Foundation. Together, they will raise awareness and funds that will improve rates of food security for more N.S. university students.
Murphy says, "To borrow a phrase I read, 'We all stand to benefit from a Canada, True North Strong, and fed.' "

Hayward says these are steps in the right direction. "We need to destigmatize food insecurity. Students evidently need support from all aspects of the community if we're going to substantially find solutions for this issue."