Sciographies is a radio show and podcast about the people who make science happen, presented by The Faculty of Science and campus-community radio station CKDU. This article is the fifth in a series that features excerpts from each new episode released this fall.
Tess Cyrus grew up in sunny California, just a stone's throw away from Disneyland. As a self-proclaimed bookworm, she spent hours on end reading anything she could get her hands on.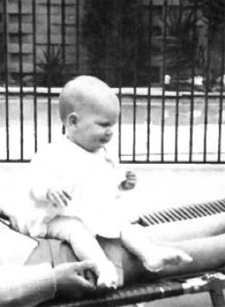 That natural curiosity sparked her desire to escape the American dream and experience life outside of the United States. She got her chance in university, when she studied abroad for a year in Scotland. While there, she had the opportunity to travel throughout Europe to witness other cultures and ways of life — and that's when she discovered a passion for international economics.
Today, Dr. Cyrus is an associate professor in the Department of Economics and her research focuses on understanding the forces that bring people together. She studies international trade and bilateral trade flows with an emphasis on how culture plays a role in these processes.
As an educator, she's also interested in designing and improving the economics curriculum. Her commitment to putting her best foot forward for students was recognized in 2019 with the Faculty of Science Award for Excellence in Teaching.
In this episode of Sciographies, Dr. Cyrus talks to host David Barclay about what it was like to grow up in a storied place like Southern California, why economics was the subject that captured her interest (after a short stint in chemistry), and some of her most recent studies on international trade and economics education.
Here are some excerpts from the interview, edited for clarity and length.
The appeal of economics

Barclay: What was it about [your class in] macroeconomics that gave you the wow feeling?
Cyrus: The idea that you could formulate hypotheses and you could test those against data in a rigorous way, but what you were testing was something to do with the behaviour of people. I found it really interesting to try to examine human behaviour in a scientific way.
Planting the seeds for future research ideas

Barclay: It's a long way from that first macroeconomics class, to getting your PhD, to becoming an economist. So, what happened?
Cyrus: I spent a year abroad at St. Andrew's University in Scotland… There are a couple of ways in which this expanded my horizons. The first was academically… I couldn't really procrastinate because I was meeting with professors once a week, writing essays (which I hadn't done before), and reading actual economics journal articles to learn about current research. But in addition to the academic side, I found it so fascinating to be studying in another country. My family hadn't done much travel, so I did a lot of travelling throughout Europe while I was there. But to go to Europe and meet new people, get to know them, and find out how they're different — how they interact differently, how their laws are different, how they think about the world differently — that really sparked my interest in international economics and, in particular, international trade.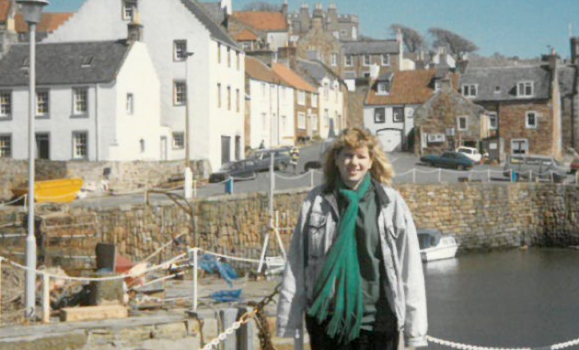 Transforming first-year economics curriculum and finding new research interests

Barclay: So, what's next for you?
Cyrus: I realized that there's a set of journals that publishes articles on economics education. My colleague Catherine Boulatoff and I decided to write a paper about an experiment we did in our first-year class. A few years ago, we found that students were not engaged enough at the first-year level, so we made some changes to the way we taught. In particular, we made tutorials mandatory and we gave our teaching assistants a lot of training because we had them run games, experiments and exercises that we hoped our students would find interesting. We gave students a survey for the two semesters before the changes and the two semesters after the changes, and then we could do a statistical analysis to see if our changes had an impact on grades but also on self-reported learning. We were very pleased to find out there was an impact, and we found the strongest impact at the bottom end [of grades]. That was so reassuring to see because those are the students that we wanted to grab and say: all right, let's make first year a better experience for you. I've never really thought that much about the economics of economics education, but now that I know it's a field, I feel as though this is something that I will be looking at more.
Listen to the entire 30-minute episode of Sciographies at 4 PM today (Thursday Oct 22) on CKDU 88.1 FM in Halifax or find it on Apple Podcasts and other podcasting platforms. You can also listen to all Sciographies episodes to date at soundcloud.ca/sciographies or dal.ca/sciographies.