Plants have been cherished by the Mi'kmaq as an essential resource for millennia, used as food, in ceremonies and spiritual practices, as materials for living and artistic creation, and even as medicine.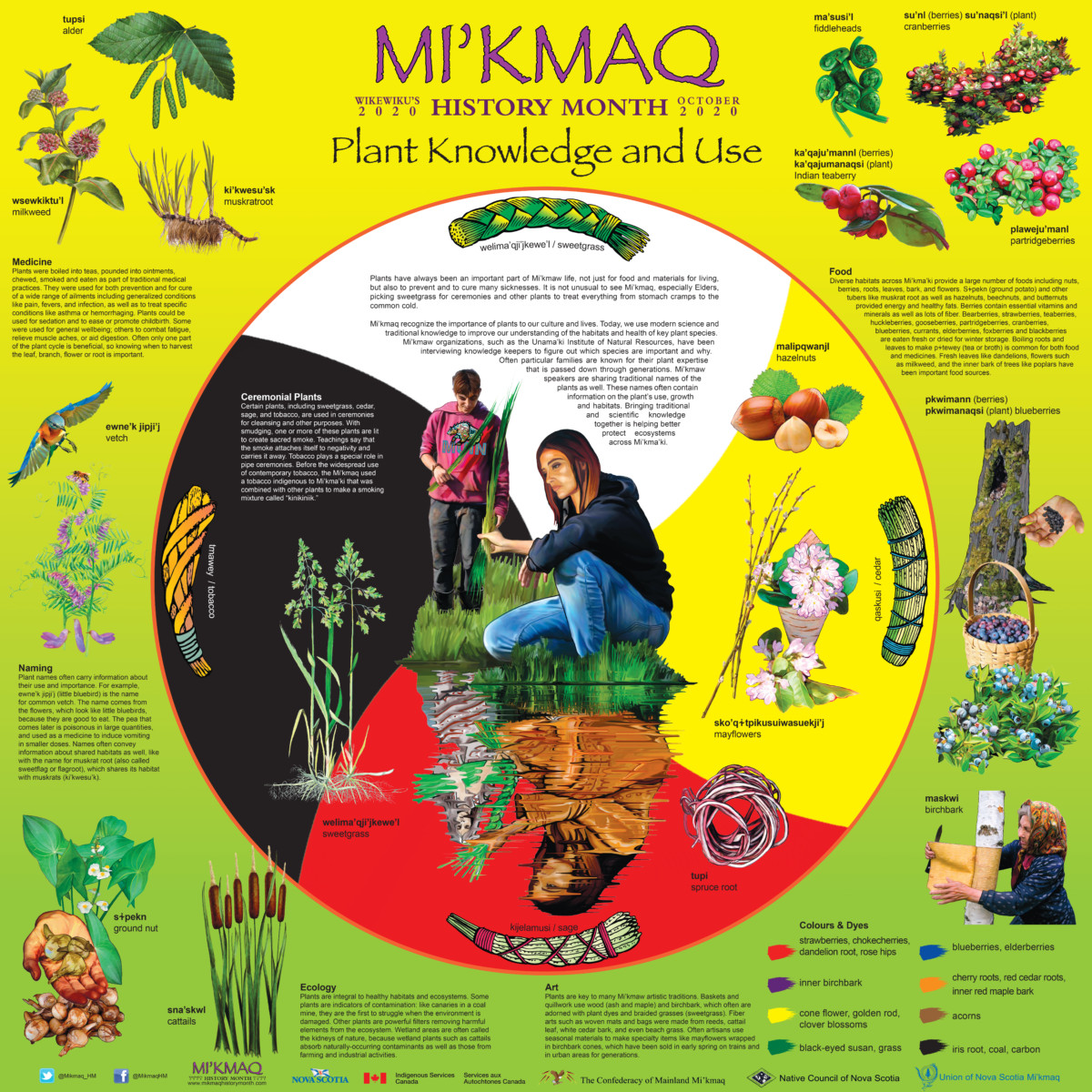 As part of Mi'kmaq History Month this year, organizers collaborated to create a poster illustration (shown right, click to enlarge) showcasing plants of particular importance to the Mi'kmaq and some of the ancestral practices and contemporary uses of them.

Drawing on such a long history and deep knowledge, Mi'kmaw communities play a crucial role in understanding plant species in Mi'kma'ki and how they fit into the ecology of the region.
William Johnson, a Dal Kinesiology student with Mi'kmaq and Acadian roots, hosts nature walks in Halifax and nearby to share his knowledge about plants, the land and our relationship to them. He has participated in Mi'kmaw studies at Halifax's Mi'kmaw Native Friendship Centre for more than nine years now and is a candidate for the Indigenous Studies and Intercultural Communication certificates at Dal. He explains why plants are so important to Mi'kmaw communities and how those communities maintain a healthy relationship with plants.
Why are plants so important to the Mi'kmaq, not just as a source of food but as part of a way of life?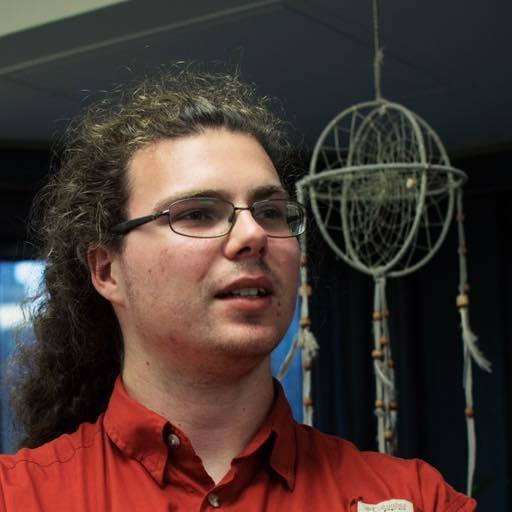 We have two different values that I'll talk about here. One is an extensive reliance on and faith in nature that should permeate throughout all of our lives. We have a sense of responsibility to nature. We understood that we need to be engaged with our environment. If we don't rely on the land for our food and we don't rely on the land to heal us with its medicines and we don't develop cultural practices that remind us of how important this is, then the land is very easily othered. And if it's othered, it's easy to destroy and abuse. When the land is healthier, we're healthier.
What does a healthy relationship with plants look like?
We need to first understand how a plant relates to everything in the environment: when I say relate, I don't just necessarily mean to people or animals. We could also look at the dirt; how do its roots affect the quality of the soil and whether it can stay together or not? Looking at how does it interact with fungi. That sort of thing.
And then once you understand a little bit more about what role it plays in nature, you can then start looking at what you can use it for. How can you use the plant and respect it at the same time? How can you remind yourself that the plant is a living thing? Not to go too far with that idea, but just to acknowledge that it's living and we should respect that and not abuse it because there are other parts of the environment and living creatures that also need it. So we have to be responsible with that knowledge and use plants in an ethical way and, in some cases, abstain from using them.

What are some of the strategies Mi'kmaw communities use to maintain a healthy relationship with plants?
One of the things I have seen people today still practicing, and you can find records of this going back hundreds of years, is that before we harvest something we give an offering to the plant and/or the land. Through this offering, we remind ourselves of all the different knowledge we have on the plant. We also give ourselves an intention of what we're going to use the plant for. In my personal practice, I usually think of nourishment, healing, crafting, or education — those are the four themes I think of when I go to harvest plants, animals, anything, it doesn't matter. It provides such a great mindset for using plants and interacting with the environment.
The other thing is we always share and we try to communicate with each other as a community because we know that we need to combine our knowledge in order to get more data as to what the environment looks like and what relations are we affecting when we use. Then also, other people can have totally different uses and relationships with plants. Thirdly, we also don't really have nature blindness. We always understand and mindful that we are on the land, even if we are in a city. We know when we are on grass and we see trees and flowers, and even when we don't see nature it's also a significant piece of information.