Canada's minister of national defence and the president of the Toronto Raptors will join retired Lieutenant-General Roméo Dallaire and others passionate about preventing the recruitment and use of children in violence in a global symposium online next week.



Hosted by the Dallaire Institute for Children, Peace and Security at Dalhousie, the second-annual Knowledge for Prevention (K4P) symposium will foster dialogue around themes critical to centering children in the global peace agenda.

The conference begins next Monday (Sept. 28), a week following the International Day of Peace — which the Dallaire Institute marked with a public statement around the urgent need for what it calls a Children's Rights Upfront approach to peace that sees the world through the perspective of children's needs and priorities.

"Children's protection from violence and war must be our priority if we are to break cycles of violence and achieve peace and security," reads the statement. "This requires concerted efforts to build collaboration and effective action towards global peace."

The Honourable Harjit Singh Sajjan, Canada's national defence minister, will address symposium attendees to kick off the conference next week, with expert panels following daily through to Friday (Oct.2).




Topics to be explored at this year's symposium include the role of women in shaping the peace and security agenda and the importance of early warning and its connections to preventing the recruitment of children as soldiers.

First launched last year, the symposium centres around the importance of knowledge sharing in building action-oriented solutions to combat child soldiery.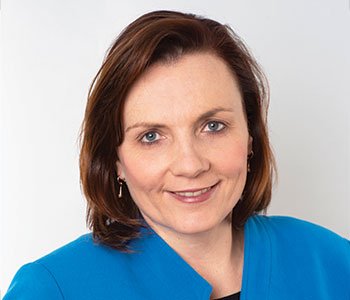 "Understanding better how we can work together to share knowledge and prioritize the protection of children is at the core of building a sustainable pathway to peace," says Shelly Whitman (shown left), executive director of the Dallaire Institute, which rebranded from its earlier name The Roméo Dallaire Child Soldiers Initiative earlier this year as it strengthens its work in research, advocacy and programming with partners around the world.

Following Minister Sajjan's address Monday, Dr. Whitman will moderate an opening dialogue featuring General Dallaire as well as Virginia Gamba, United Nations Special Representative for Children and Armed Conflict, and Masai Ujiri (shown below), the Toronto Raptors Basketball Club president and founder of the Giants of Africa — a non-profit that uses basketball as an outreach activity to educate and enrich the lives of youth across of Africa.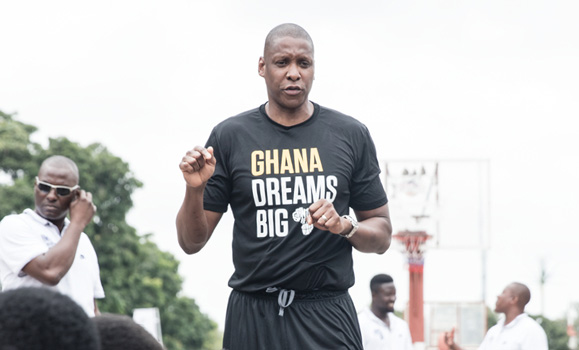 See the full conference schedule below:
Symposium Launch - Monday, September 28

Children, Peace and Security - Tuesday, September 29

Women, Peace and Security - Wednesday, September 30

Recruitment Prevention - Thursday, October 1

Early Warning to Early Action - Friday, October 2

The symposium is online and open to the public. You can register here.

Later this fall, the Dallaire Institute will also be celebrating its 10th anniversary as an organization with a virtual event on November 5. Register now.
Further reading: Roméo Dallaire: A radical change in how we view humanity (Toronto Star, Sept. 21)