Performer and playwright Katerina Bakolias (BA'15) knew she wanted to incorporate her grandfather's stories into a creative project after receiving a grant from the National Theatre School's Art Apart program.
Katerina thought about providing a distraction from the COVID-19 pandemic lockdowns happening around the world and decided to create something comforting. "These are strange and stressful times and during the height of lockdown. I was very anxious, like many people were," she explains. "I found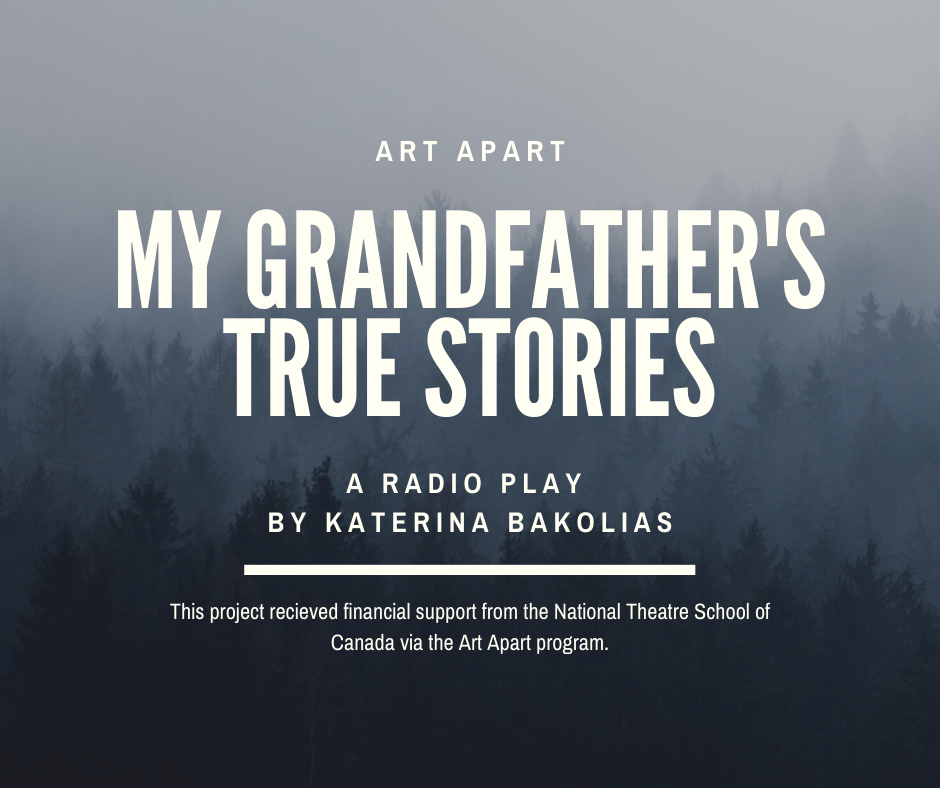 comfort in these stories and recreating them brought back so many fond memories. Sharing them felt like an opportunity to spread some joy and comfort."
Katerina didn't have any experience in radio production, so she was excited to explore the medium for My Grandfather's True Stories. She was able to transform the stories her grandfather told her when she was young into radio plays, complete with sound effects to make them feel theatrical.
"I knew that the most authentic way to express them would be through words – my goal was to mimic a bedtime story," she says. "My grandfather didn't have any sound effects or technology at his disposal when he would tell me bedtime stories, but he painted a perfect picture with his words. The effects that I've added are a bit of my theatrical flair but, without them, the stories would be the same."

Listen to the series
A sense of purpose

Not only did Katerina share her grandfather's stories, she made it a family affair by casting family members to appear in all the stories. Her school-aged cousins, who are also aspiring actors, were cast as the young girl, Ada, in the story The Girl and the Bear.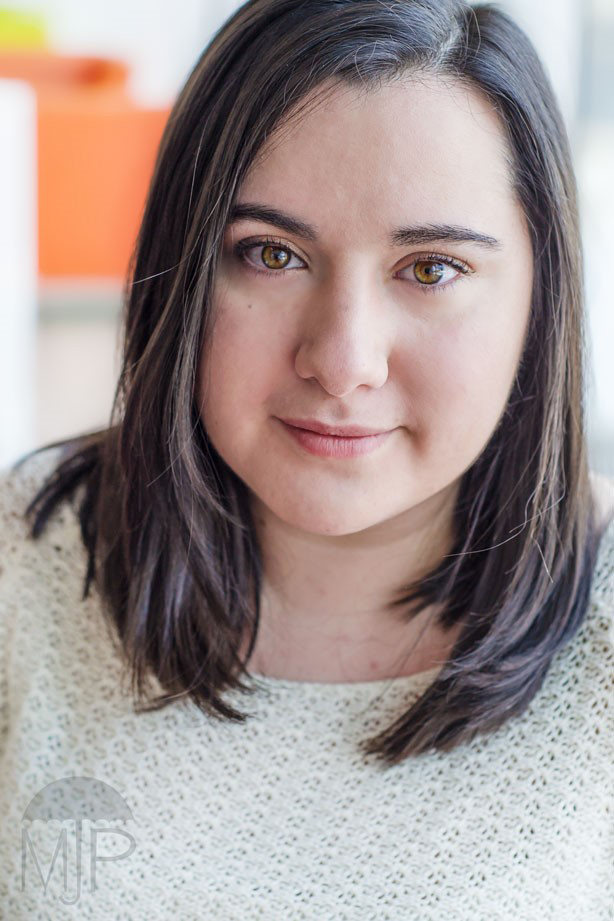 Katerina appreciated the support from The National Theatre School in providing her a project to focus on during the worst of the lockdown. "It gave me a sense of purpose and an opportunity to exercise my skills. It was an incredible initiative by the National Theatre School and I feel very grateful to have been a part of it."
The COVID-19 pandemic has had a devastating effect on the performing arts. Katerina's production of her show, 'Til Death Do Us Part at Neptune Theatre's Open Spaces program has not been rescheduled yet and likely won't be happening until Spring 2021 at the very earliest. She's taking this time to revise drafts and focus on screenwriting and is trying to remain optimistic.
"I'm finding it hard to keep motivated when there's so much uncertainty about when our industry will open up again, but strangely, I also feel a sense of purpose to create and hold onto our industry," she says. "Like somehow, if we continue to create, we will help push our industry through to the other side. That may not be very realistic but I'm going to keep writing and holding onto that sense of purpose for as long as I can."
To listen to Katerina's project, visit The National Theatre School's website where you can also view the gallery of other Art Apart projects.