This article is part of a series focusing on the grads of the Dalhousie Class of 2020. Visit our Class of 2020 virtual space to share in the excitement with our newest graduates.
Stef Peel's journey to a master's in Social Anthropology didn't follow a conventional path, but her studies helped her answer questions that science could not.

Stef, originally from Peterborough Ontario, completed an undergraduate degree in Microbiology and Immunology at Dal and took a few elective classes in the Sociology and Social Anthropology (SOSA) department. Before coming to Dal for her undergraduate studies, she had spent time in South Africa and became interested in studying HIV.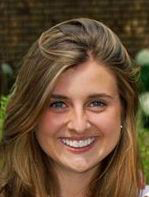 "While my undergrad laid the foundation for providing an understanding of our immune system and the mechanisms of how viruses such as HIV work, it couldn't answer some questions — for example, why HIV is unevenly distributed or why someone wouldn't seek biomedical treatment," Stef explains.

While studying some health-focused courses in the SOSA department, she became drawn to a more social science approach to looking at health and illness. Moving into anthropology for her master's, with a focus on medical anthropology, has allowed her to appreciate the complexities of health and disease. "It allows me to study viruses such as HIV from not solely a biological perspective but a social, economic and political one as well," she says. "It's being at the intersection of the biological sciences and social sciences that gets me the most excited."

The decision to pursue a master's degree in anthropology came very late in the last year of her undergrad. Stef credits Liesl Gambold's "Ethnography in a Global Context" class with sparking her interest in anthropology.

"I often thought back to my time in Africa during these classes while I was listening and learning about how ethnographers conduct their research––their long-term fieldwork with a focus on understanding the complexities and nuances in people's lives in a particular time, place, and space. The way anthropologists approach their research questions, their methods, and the conclusions and connections they are able to draw because of their approach really drew me in."
An ethnographic approach


Under a SSHRC grant and after many months of persistence and organization with ethics approval and coordination with people in South Africa, Stef was able to travel there in April 2018 and spend three months researching the impacts of reductions in global health funding on local communities.

As often happens in ethnographic research, this wasn't her initial plan: this research idea came to her in a chance conversation one morning at a community centre early on in her fieldwork. The centre was established in the early 2000s by a local hospital and people in the area to provide support to families who were affected by HIV/AIDS. During her fieldwork, the centre was experiencing a vast reduction of available resources — both material and financial — due to the departure of a well-funded international NGO. Global health programs are often time-limited, and Stef saw an opportunity to study the effects of program contraction and what happens when programs wind down. It's a timely topic in HIV/AIDS as funding has declined over recent years and its future remains uncertain.

"I was interested in trying to contextualize the effects of these declines on-the-ground and the impact program contraction has had on the lives of individuals," she explains. "While the ending of an intervention may seem straightforward enough, it's more complex than simply saying, 'programs end and resources are depleted.' Many people are left in their wake."

Using ethnographic methods, her research looked at the effects after global health programs had ended and HIV funding had been withdrawn from one rural community in KwaZulu-Natal, South Africa. "My primary question asked, 'how do transient global HIV/AIDS programs impact, affect, and shape people's lives after they end?'" she says. "To answer that question, I spent time each day in the community, helping at the centre, speaking with community health workers, learning from many who had worked with past programs. I also lived in the area with one community health worker and spent time with people — sharing meals, doing laundry, practising Zulu."

Social relations, particularly between the client and community workers, are destabilized after programming is withdrawn, which became the focus of her thesis — supervised by Dr. Gambold. "While global health organizations continue to advocate for community-based care — especially in their efforts to 'end AIDS' — ironically the nature of their short-lived programs are unsettling the very relationships they depend on."
A mentor everyone "wishes they could have"

Stef was able to complete her research and prepare her thesis before the COVID-19 pandemic began in Nova Scotia. And while the virus has put a pause on Stef's immediate plans, she hopes to pursue a doctorate in medical anthropology and "continue to work and advocate for health system strengthening and access to functional and comprehensive public and primary health care for people across the globe."  

Stef leaves her master's with an appreciation for the support of Dr. Gambold and the SOSA department. "Liesl had this unwavering confidence and enthusiasm that made this all possible. From her warm energy in our face-to-face meetings to her emails when I was in the field, Liesl was the mentor every graduate student wishes they could have. She allowed me the intellectual space to think, read, and write and always knew when to reach out, check-in, and help steer my direction. What I have learned about anthropology and the ethnographic method I credit to her."