This article is part of a series focusing on the grads of the Dalhousie Class of 2020. Visit our Class of 2020 virtual space to share in the excitement with our newest graduates.
Tiffany Richards's mom has called her "Dr. Richards" since she was four years old.

While growing up in the tight-knit, predominately Black, community of West Prince in Truro, it seemed like everyone around Tiffany had an inclination that she would graduate from medical school, saying things like "You should go to med school" or "You're going to be a doctor one day."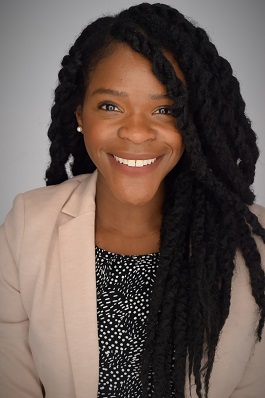 That day was Thursday, May 21, 2020 — but her journey to graduation was one that was shared by her entire community.

"My community has been so supportive. Every time that I went home someone would stop me to ask how medical school was going and to tell me they're proud of me," says Tiffany. "That constant encouragement made such a difference on the most challenging days. I would not be where I am today without them."
Because Tiffany credits this momentous accomplishment to the encouragement and support she received from her community, she has dedicated her time in medical school and her future career to giving back and inspiring others.

While at Dalhousie, Tiffany worked closely with the Health Association of African Canadians – Student Organization (HAAC-SO), an organization whose mandate is to improve the health of Black Nova Scotians, which allowed her to spend several evenings visiting predominantly Black communities and talk to youth about careers in health care. During the current COVID-19 pandemic, Tiffany has also been virtually tutoring kids from her hometown.

"It's very important to me that my example encourages other Black Nova Scotians to pursue careers in medicine," says Tiffany. "I want my community members to know that this is absolutely within our realm of possibilities – and I will be right there cheering them on – just as our community has done for me over the years!"
Tiffany's future career will also be community focused, as she has always had her sights on Family Medicine. Her interest is primarily in community level health and disease prevention.
"I want to support communities and individuals to eat well, exercise and ensure that they have access to medication and resources they need, like family doctors," says Tiffany. "Things that will help people delay chronic illness. Family medicine is the perfect place to do this kind of work.
As she sets off to Toronto to begin her residency in Family Medicine, she will undoubtedly continue to be a champion for her home community in Truro, and a welcome addition to any community she chooses to practise medicine.