The world needs experts, now more than ever says Professor Lynne Robinson, the academic director of the Faculty of Graduate Studies' new OpenThink Initiative.
"In a world with a fractured and polarized media landscape, and where anyone with a Twitter handle can broadcast their ideas, universities need to engage the public with information based in evidence and rigorous thought," says Dr. Robinson, a faculty member in the School of Health and Human Performance.
Dr. Robinson says OpenThink is designed to shape Dal's next generation of academic advocates with the skills to bring clarity to an increasingly confusing world. Funded by a generous donor, this year's cohort of 10 OpenThinkers has attended a series workshops built to equip them with the tools to share their research beyond the confines of campus.
Taught by instructors from Dal and the University of King's College as well as professionals from NATIONAL Public Relations, the PhD students have learned how to harness social media, write editorials for news publications, pitch and talk to journalists and create infographics.
Diving into important issues

Today (Monday, May 11) sees the launch of the OpenThink Blog, a platform to share their research-based opinions and discoveries on a monthly basis. Their first posts delve into issues that make headlines around the world: sustainability, social justice, health policy, sexualized violence, urban planning, human rights and resilience in the face of the pandemic.
"Intellectualizing scary ideas, like trauma, makes me feel better about them," says OpenThinker Tareq Yousef, a PhD student in Medical Neuroscience who wrote his first blog on the brain's physiological reactions to stresses like those caused by COVID-19 and our ability to be nurtured back to health.
"When I understand what's happening biologically behind the scenes in my brain and other people's brains during this difficult time it makes me feel better. It helps make sense of a tough reality. So, I hope my post will help other people, as well."
Empowering researchers to make a difference in peoples' lives by sharing what they study is the essence of the OpenThink Initiative. With the training and platform to share their ideas and insights, Dr. Robinson says the students are being positioned to become public leaders in their fields with the power to influence public opinion.
"Our OpenThinkers represent the excellence of our graduate students across nearly all of the university's academic disciplines," says Marty Leonard, dean of the Faculty of Graduate Studies. "They're a new generation of researchers committed to making an impact in the world by applying what they learn as they learn it. I'm extremely excited to see where they take us."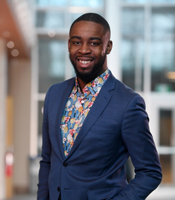 Tari Ajadi, PhD, Political Science
Focus: Race and access to Canadian health care
Tari Ajadi combines academia and activism in his work to transform Canada's health care systems to address inequalities faced by minorities. In his blog he writes that a lack of data collection focused on minority communities leads to systematic discrimination and bad policy.
Read his blog
Follow him on Twitter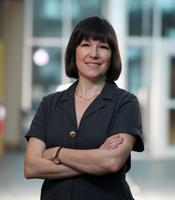 Nicole Arsenault, PhD, Interdisciplinary PhD program
Focus: Sustainable food systems
Nicole Arsenault research asks, "How can Canadians eat more sustainably?" She writes that to answer the question it's necessary balance the potentially world-ending effects of climate change while figuring out how to feed the 10 billion humans expected on earth by 2050.  
Read her blog
Follow her on Twitter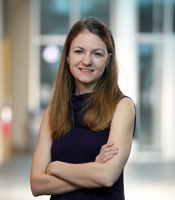 Caitlin Cunningham, PhD, Interdisciplinary PhD program
Focus: Nature and urban planning
Based in the School for Resource and Environmental Studies, Caitlin Cunningham studies the future of cities and how to allow nature to thrive alongside humans. In her blog she asks if Halifax's commitment to sustainable planning lives up to its declaration of a climate emergency.
Read her blog
Follow her on Twitter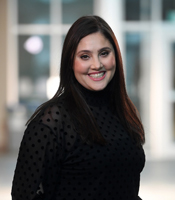 Nicole Doria, PhD, Health
Focus: Dating apps and sexualized violence
Nicole Doria is investigating how online dating facilitates sexualized violence against women. She writes that as dating apps proliferate and become commonplace, evidence is growing that they are creating a new platform for sexualized violence to occur.
Read her blog
Follow her on Twitter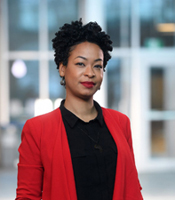 Tiffany Gordon, PhD, Philosophy
Focus: Discrimination and prison policy
Tiffany Gordon is closing the gap between philosophy and activism by examining police brutality against black people in North America. She writes that Harvard University philosophy professor Dr. Cornel West was arrested in the protests of Ferguson, Missouri in 2014 and suggests there is a role for academics on the front line of social justice movements.
Read her blog
Follow her on Twitter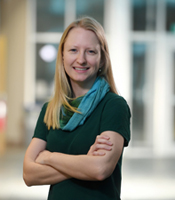 Taylor Hersh, PhD, Marine Biology
Focus: The culture of sperm whales
Taylor Hersh studies how sperm whales talk to each other. Based on a boat in the Caribbean Sea, she writes that she "eavesdrops" on the whales to learn more about their clans and how they communicate so that we can better understand their lives as social beings.  
Read her blog
Follow her on Twitter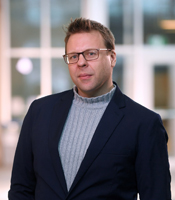 Phillip Joy, PhD, Health
Focus: Empowering gay men to be body positive
Phillip Joy uses a creative arts-based approach to show how culture and society shape the eating habits, body image and health of gay men. He writes that the body-positive approach of pop star Lizzo is a liberating force that allows others to feel pride in being who they are.
Read his blog
Follow him on Twitter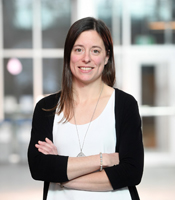 Karinne Lantz, PhD, Schulich School of Law
Focus: International law and the right to health
Karinne Lantz explores the role of international law in securing the right to health for vulnerable populations in Canada and abroad. As the world becomes increasingly global and the actions rich countries cause injustices in others, she writes that legal remedies should play a role.
Read her blog
Follow her on Twitter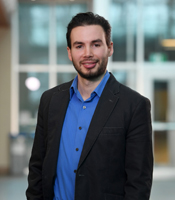 Chris White, PhD, Engineering
Focus: Building better energy solutions
Chris White wants to build sustainable eclectic grids by harnessing the power of batteries from retired electric vehicles. He writes that used batteries can be harnessed in mass quantities to capture power generated by wind and solar sources while reducing the need to mine new materials and negative impacts that come with the practice.    
Read his blog
Follow him on Twitter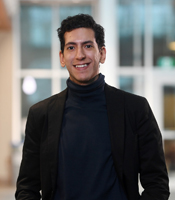 Tareq Yousef, PhD, Medical Neuroscience
Focus: The effect of blue light on the eye
Tareq Yousef studies Medical Neuroscience and focuses on how eyes adapt to changing light conditions in order to create the images we see. In his blog contemplates how the physiology of our brain is affected by trauma and how it can be nurtured to promote resilience.
Read his blog
Follow him on Twitter