When Cathy Martin left Dalhousie with a Theatre degree under her arm in 1979, she didn't expect to return to her alma mater four decades later — this time, to take on a role that has underpinned her varied and accomplished career.

The award-winning filmmaker and producer was welcomed back to Dal last month as the university's first director of Indigenous community engagement, a new position aimed at furthering reconciliation through collaboration with Indigenous partners in the region, particularly the Mi'kmaq.

"We have come a long way since I studied at Dalhousie, and we still have a long way to go. I believe that with my experience of almost 40 years of working with the Indigenous communities across the region, nationally and internationally, I can contribute in a positive way towards this new initiative," says Martin.

"I have had such a rich, rewarding career and want to give back now in gratitude and to make this world a better place for everyone. It is a great initiative and has been a long time coming. It will prove to be of great benefit to all during this important time in our history, as we answer the call for reconciliation."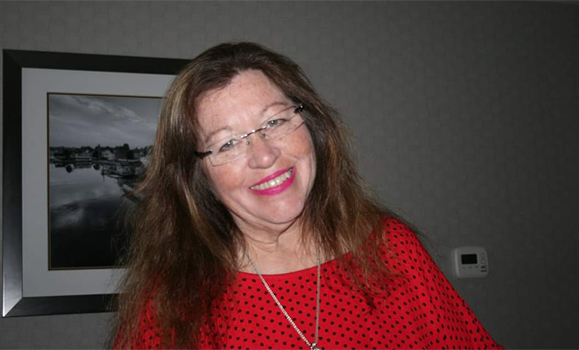 Martin joins a team led by recently appointed Theresa Rajack-Talley, vice-provost equity and inclusion.

"The Truth and Reconciliation Commission of Canada's call to action was yet another reminder to Dalhousie that we needed to act and act now," says Rajack-Talley.

"We need to do our part in redressing the colonial history of residential schools and attempts to decimate the identity, education and life chances of Indigenous peoples. Acknowledging that Dalhousie University is located in Mi'kma'ki — the ancestral and unceded territory of the Mi'kmaq — is just the beginning of what we can do."

It is within this context that the university's Indigenous Strategy Committee recommended Martin's position and the establishment of an Indigenous Advisory Board.  Martin will facilitate ongoing communications with people in Mi'kma'ki, foster partnerships with Mi'kmaw leaders, offer cultural sensitization to Dalhousie as well as work with others at Dal to ensure Indigenous faculty, staff and students feel welcomed and supported at the university.

According to Rajack-Talley: "In the short period that I have been here I have come to understand and appreciate the idea that if it is about us, then it should be by us so I am excited to work with Cathy in enhancing, expanding and developing new Dal projects and programs with and for Indigenous communities."

Raising profile, supporting others

For Martin too, a less obvious but vital aspect of her new position is raising the visibility of Indigenous people in senior roles.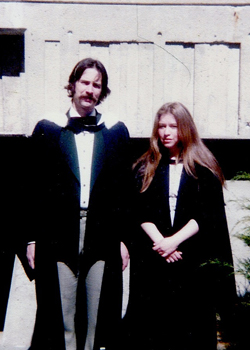 When she started at Dalhousie in 1976, she had very few peers or professors with an Indigenous background. Martin, who was born in the States but has deep ties to the Millbrook community through her parents and is a member of the Millbrook Mi'kmaw Band, was the first in her family of eight to graduate with a degree.

"The fact that you didn't have people around the dinner table talking about their jobs as lawyers or doctors, it wasn't in their tradition or culture," she said from her home in Blind Bay, just outside Halifax.

"It's not part of our history or living memory or an everyday talk to be a be a lawyer or doctor. Because of the lack of access, we've not been able to build that capacity within our families and our community.

"So, the key to success and accessing post-secondary education is to get people from those communities graduating so it's not just table talk, but it's something that people can aspire to."

Martin set out to change that early on in her career after graduating and eventually going on to get her Master of Education from Mount St. Vincent University. In 1986, she became the first Mi'kmaq Professional Careers Coordinator at Dalhousie and helped increase access for Indigenous peoples in professional careers such as law, medicine and administration.

Martin also worked closely with the Dalhousie Law School to develop and implement the Indigenous Black and Mi'kmaq Law Program. She became the first co-chair of the program along with Senator Don Oliver. She developed and implemented a two-year accredited Certificate in Community Health for 35 Indigenous Community Health representatives across the Atlantic region.

"I am still seeing the fruits of our efforts back then. In fact, in 2012 I proudly watched my own daughter Natalie Clifford receive her law degree from Dalhousie 33 years after I walked down that very same aisle in 1979!" she says.

Martin also worked as the Native Education Counsellor for Dalhousie under the Confederacy of Mainland Mi'kmaq program.

Eye of a filmmaker

She also pursued her passion for filmmaking and worked with the National Film Board, where she made documentaries about her community. She became the first female Mi'kmaw director in the Atlantic region and went on to produce several international award-winning documentaries about the Mi'kmaq and Wabanaki nations. One of those, a film about Mi'kmaw activist Annie Mae Pictou Aquash, was the realization of a life-long dream.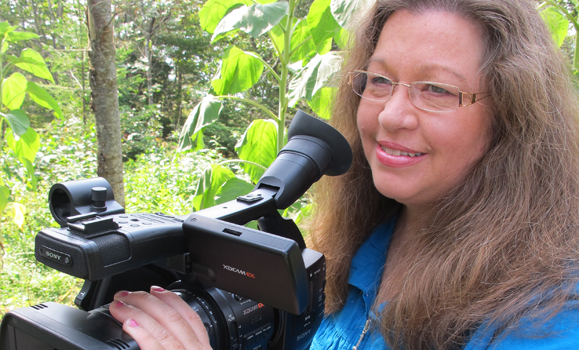 "I was inspired at a young age by Annie Mae's commitment to make the world a better place for our Indigenous people, especially the Mi'kmaw," she says. "She believed in the power of education, the rights of our people to an education and equality."

Martin's love of film and her specialization in media literacy also led to her work in helping to create the first Aboriginal Peoples Television Network.

Martin, who serves on several committees at Dal and is on the University of King's College Board of Governors, was awarded the Order of Canada 2017 and the Senate 150 medal in 2019.

"We are very fortunate that someone of Cathy's caliber and accomplishments who is so highly respected by the Indigenous community has agreed to join Dal's team of Indigenous faculty, staff and students, and to give support to existing programs and initiatives," says Rajack-Talley. "She will be joining our soon-to-be-hired director for African Nova Scotia community outreach as Dalhousie builds its Community Engagement Program."