Just mere weeks after being inducted into the Order of Nova Scotia, Faculty of Medicine Professor Dr. Noni MacDonald has been presented with another regal honour.
She was one of 120 new appointments to the Order of Canada announced by Her Excellency the Right Honourable Julie Payette, Governor General of Canada, over the holiday break. Dr. MacDonald will be one of 38 new Officers of the Order of Canada who will be invited to accept their insignia at a ceremony to be held at a later date.
Her official citation recognizes "her contributions to the enhancement of clinical practices in maternal and child health, in Canada and around the world." A medical pioneer, Dr. MacDonald was the first pediatrician in Canada certified in pediatric infectious diseases by the Royal College of Physicians and Surgeons of Canada. She founded the Division of Infectious Diseases at the University of Ottawa in 1981 and led the Pediatric Infectious Diseases Service at the Children's Hospital of Eastern Ontario in Ottawa.
She came to Halifax to serve as dean of the Faculty of Medicine — the first woman in Canada to lead a medical school. Following her deanship, she co-founded Canadian Center for Vaccinology in 2004, where she is still in active member. Among her many honours, she was named to the Order of Nova Scotia this fall.
Read also: Dr. Noni MacDonald to be invested into Order of Nova Scotia (Nov. 2019)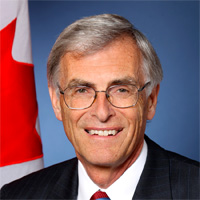 Dr. MacDonald was not the only individual with noteworthy Dalhousie connections named to the Order of Canada in the Governor General's announcement. The list also included the Honourable James Cowan, two-time Dal alumnus (BA'62 and LLB'65) and former chair of the university's Board of Governors (2000-2008).
A Halifax-based lawyer who is a partner at with Stewart McKelvey, Cowan was appointed to the Senate of Canada in 2005, serving as leader of the Liberal caucus from 2008 until 2016. He was cited by the Order "for his civic engagement as a parliamentarian and for championing human rights related to medically assisted dying, genetic discrimination and mental health."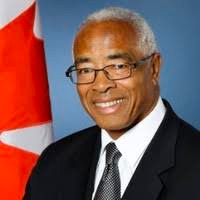 Another Canadian Senator and Dal alumnus on the list is The Honourable Donald Oliver (LLB'64). Oliver was the second Black Canadian and first Black Canadian man to be appointed to the Senate. He had an accomplished career as a civil litigator while also teaching law at Dalhousie, the Technical University of Nova Scotia (now Dal's Sexton Campus) and Saint Mary's.  He has served in the Senate since 1990. He was cited for "his untiring efforts as a senator, educator and civic-minded community member who promotes inclusion and diversity in Canada."
Other Dal alumni appointed to the Order of Canada include:
Debra Pepler (BSc'76), Toronto, "for her innovative, community-based research on social issues involving children and youth, which changed the way psychologists study bullying."
Michael Donovan (BA'74, LLB'77), Halifax, "for his contributions to Canadian film and television, and for his commitment to the professional development of the next generation."
Robie MacDonald (BSc'68, PhD'72), Victoria, "for having identified the effects contaminants have on northern marine ecosystems and on nearby Indigenous communities."