They are young, politically engaged and could be the most sought-after voters in the federal election.

But political leaders vying for the support of Canadian millennials appear to be failing to win over the demographic amid complaints that the campaign has been marred by squabbling and a lack of vision.

Some Dalhousie students who watched the televised English-language debate last week say the six leaders spent more time bickering and talking over each other than they did on the issues that matter to them.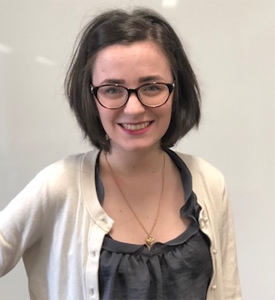 "It was disappointing because we didn't really see any of the leaders actually speak about why they would be good choices. They didn't articulate a reason for us to give them our votes," said Emma Kay, a 25-year-old PhD student in the Department of Sociology and Social Anthropology.

"A lot of young people are disillusioned. They don't feel that their vote matters and there is this toxic environment where you're voting for the lesser of six evils."

Heading to the polls

Comments like these are in stark contrast to the mood among young people in the days ahead of the 2015 election that saw Justin Trudeau win a hefty majority with the help of millennials energized by his 'sunny ways' and promise to do politics differently.

The Liberal leader's pledges to legalize marijuana, address climate change and change the electoral system also likely helped motivate young voters to cast their ballots, leading to an historic rise in voter turnout.

According to Statistics Canada, people aged 18 to 24 saw a 12 per cent increase in voting rates between 2011 and 2015, rising to 67 per cent from 55 per cent in the last election.

Those with higher education levels were also found to be more likely to vote. The participation rate of people with a university degree between 25 and 34 years old was 42 per cent higher in 2015 than those who had not completed high school.

But some worry that the combative tone of the campaign has turned off millennials -- who this election will make up the largest voting bloc for the first time — and may result in low turnouts on Oct. 21.

Mobilizing voters

"In 2015, some people saw some value in what was being discussed -- there was an energy and vibrancy to what was being discussed. I don't think that's happening now," says Tari Ajadi, a PhD candidate in the Department of Political Science.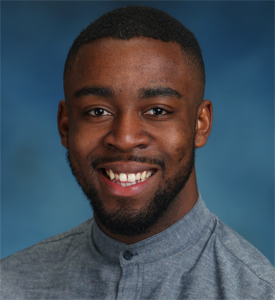 The 26-year-old student had hoped the debate would produce meaningful discussions about climate change and Indigenous rights. Instead, he says the leaders engaged in personal attacks, yielding little insight into their platforms.

"They seemed to be focused on consolidating and mobilizing their base," he said. "(NDP Leader Jagmeet) Singh seemed to be only leader to try his best to rise above the fray and demonstrate to voters who he is and what he is about."

Appealing to younger voters

Howard Ramos, a professor in Dalhousie's Sociology and Social Anthropology Department, says the various parties have policies designed to appeal to young people, particularly when it comes to student debt, the environment and affordable housing.

But he says those pledges don't appear to be resonating with their target audience.

"That message doesn't seem to be getting the attention of many young voters," he said.

"The weight of campaigning on their concerns and appealing to them has not reflected their importance in this election as the largest voting group. The leaders and parties can still do more to woo young voters in what is bound to be a very close election.

"My biggest fear is they, like older voters who are finding it hard to distinguish among candidates, will be turned away from voting."