Six scholars from Dalhousie are among the newest Canada Research Chairs.

Established 18 years ago, the Canada Research Chairs program supports and attracts the world's best researchers in the fields of engineering and the natural sciences, health sciences, humanities and social sciences. In addition to conducting research that improves our depth of knowledge and quality of life, chair holders also train the next generation of leaders in their fields through student supervision and teaching.

In total, 346 new and renewed Canada Research Chairs from 52 institutions across the country were announced on Friday, June 14 by The Honourable Kirsty Duncan, Minister of Science and Sport. Dalhousie – which hosts the most CRCs of any university east of Quebec – also had an existing Canada Research Chair renewed.

"Our government recognizes that when our institutions better reflect the diversity of Canada, science and research are stronger and their impacts on the lives of Canadians are more profound," says Minister Duncan in a news release. "I am encouraged to see improved equity, diversity and inclusion among our Canada Research Chairs and look forward to seeing how their unique perspectives will help shape a better future for us all. I would like to thank our universities for embracing research excellence and inclusion."  

Dalhousie's newest Canada Research Chairs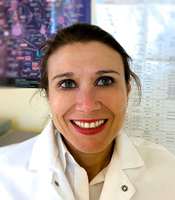 Dr. Francesca Di Cara
Canada Research Chair in Human Immunology and Host Pathogen Interactions

Organisms require an efficient and tightly controlled immune system to defend against infection and cancer. Recently, scientists discovered that the way cells use energy and waste (metabolism) send signals to the immune system. There are structures within every cell of the body called peroxisomes, which control important processes in metabolism.

Dr. Di Cara has discovered that peroxisomes are central immune system regulators. This research program will define how peroxisomes turn certain immune defenses on and off, how peroxisomes contribute to changing immune cell metabolism and how we can exploit peroxisomes to treat patients with immune diseases or cancer.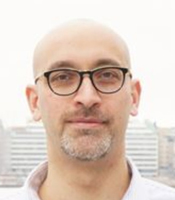 Dr. Floris Goerlandt
Canada Research Chair in Risk Management and Resource Optimization for Marine Industries

Changing technical, socio-economic, and environmental contexts introduce new risks to marine industries.

Dr. Goerlandt's research will help increase the understanding the risks of specific maritime activities, such as effects of shipping disruptions to coastal communities, or oil spills in Arctic environments. Through analysis and modeling, this applied research can enable industrial and societal actors to make better-informed decisions.

In addition, Dr. Goerlandt will focus on developing the scientific understanding and providing empirical evidence of fundamental issues in risk research, such as the validity of risk analysis and uncertainty assessment methods.

The combination of applied and fundamental risk research has the long-term aim to optimize the use of organizational resources, which will help improve safety.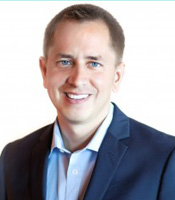 Dr. Barret Kurylyk
Canada Research Chair Coastal Water Resources

Dr. Kurylyk's research will investigate the vulnerability of Canadian coastal water resources in subsurface (aquifers) and surface (estuaries and marine coasts) settings to climate change and other environmental disturbances.

His three core research directions will include: contamination of marine coasts from terrestrial sources via groundwater pathways; saltwater intrusion into coastal aquifers pumped for water supply; and water temperature drivers in coastal rivers that provide critical cold-water fish habitat.

Dr. Kurylyk's results will contribute to the protection of drinking water and aquatic ecosystems and will inform climate change adaptation policies for water resources management in coastal communities.

Dr. Kurylyk has also received funding from the Canada Foundation for Innovation's John R. Evans Leaders Fund for his project focused on the impacts of environment changes on coastal water resources.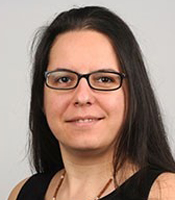 Dr. Olga Theou
Canada Research Chair in Physical Activity, Mobility and Healthy Aging

Although many older adults have good health, many are frail. In Canada, about one in four people aged 65+ are classified as frail. People who are frail have multiple, interacting, medical and social problems. Frailty has important implications for the health of Canadians and the Canadian health care system.

Evidence shows physical activity/exercise can prevent and reverse frailty. The goals of Dr. Theou's CRC program are to understand how frailty can be identified and managed in community, clinical and long-term care settings, and whether reducing sedentary behaviours may lead to improved health outcomes in these settings.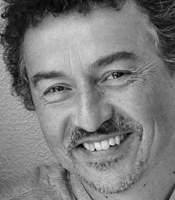 Dr. Luis Torgo
Canada Research Chair in Spatiotemporal Ocean Data Analytics

Ocean research is undergoing a data revolution with new data streams coming online and constantly increasing in volume. Emerging research in data analytical methods needs to be tailored to the specific challenges of ocean data, including heterogeneous data types, spatial and temporal dependencies, and high-volume streaming data.

Dr. Torgo's research aims to develop novel spatiotemporal learning algorithms to obtain models useful in areas such as biodiversity analysis, ocean/atmospheric interactions, and ship tracking. Collaborations with domain experts and end users in industry and government will maximize the impact of the research, and create new opportunities for multidisciplinary training.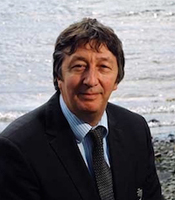 Dr. Doug Wallace
Canada Research Chair in Ocean Science and Technology

Dr. Wallace's research program involves developing and deploying a sophisticated, unmanned observatory for use in the Labrador Sea and autonomous senor systems for deployment on commercial vessels to investigate high frequency variations of CO2, O2, nutrients and biological properties over an annual cycle.

His findings will reveal how, and how fast oxygen is supplied from the atmosphere to the deep ocean, and how the Northwest Atlantic Ocean sequesters vast quantities of human-derived CO2. Complementary measurements and experiments in a fjord adjacent to Halifax, Nova Scotia will unravel complex controls on microbial and chemical processes which transform nitrogen-containing compounds and naturally produced ozone-destroying gases within the ocean.

Dr. Wallace is also a Primary Investigator with the Ocean Frontier Institute.

Renewed Chair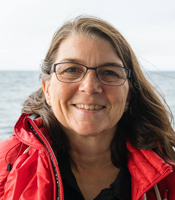 Dr. Julie LaRoche
Canada Research Chair in Marine Microbial Genomics and Biogeochemistry

The Northwest Atlantic (NWA) is a highly productive region of the ocean, supporting important fisheries. The phytoplankton and other microbes at the base of the food chain supply food and energy to higher trophic levels. Global warming is causing rapid changes in the NWA, leading to decreasing oxygen, changing current patterns, increases in sea surface temperature and stratification that are leading to changes in productivity and in nutrient supply.

Dr. LaRoche's research will investigates the response of these changes on the microbial community, using time-series observations, coupled with experiments and novel "omics' approaches, focusing on the nitrogen cycle and N2-fixation in particular.

Dr. LaRoche is also a Primary Investigator with the Ocean Frontier Institute.

For more information about the Canada Research Chairs program, visit the website.