How to cure the bite of a mad dog. How to dye silk. How to make ginger beer. A remedy for a cough. These are just some of the recipes you can discover in Early Modern Maritime Recipes, an online database that's about way more than baking a cake.

The Early Modern Maritime Recipe database was created by Lyn Bennett, associate professor of English at Dalhousie, Edith Snook, English professor at the University of New Brunswick, and a team of student researchers and scholarly technologists. The fully searchable database contains 497 recipes from the Maritimes, almost all of which were written before 1800. The recipes were gathered from archives around the region and are a mix of handwritten and printed works.

"We've found recipes in diaries, personal correspondence, account books, and we've found a number of recipes pasted into a book of militia regulations" says Dr. Bennett.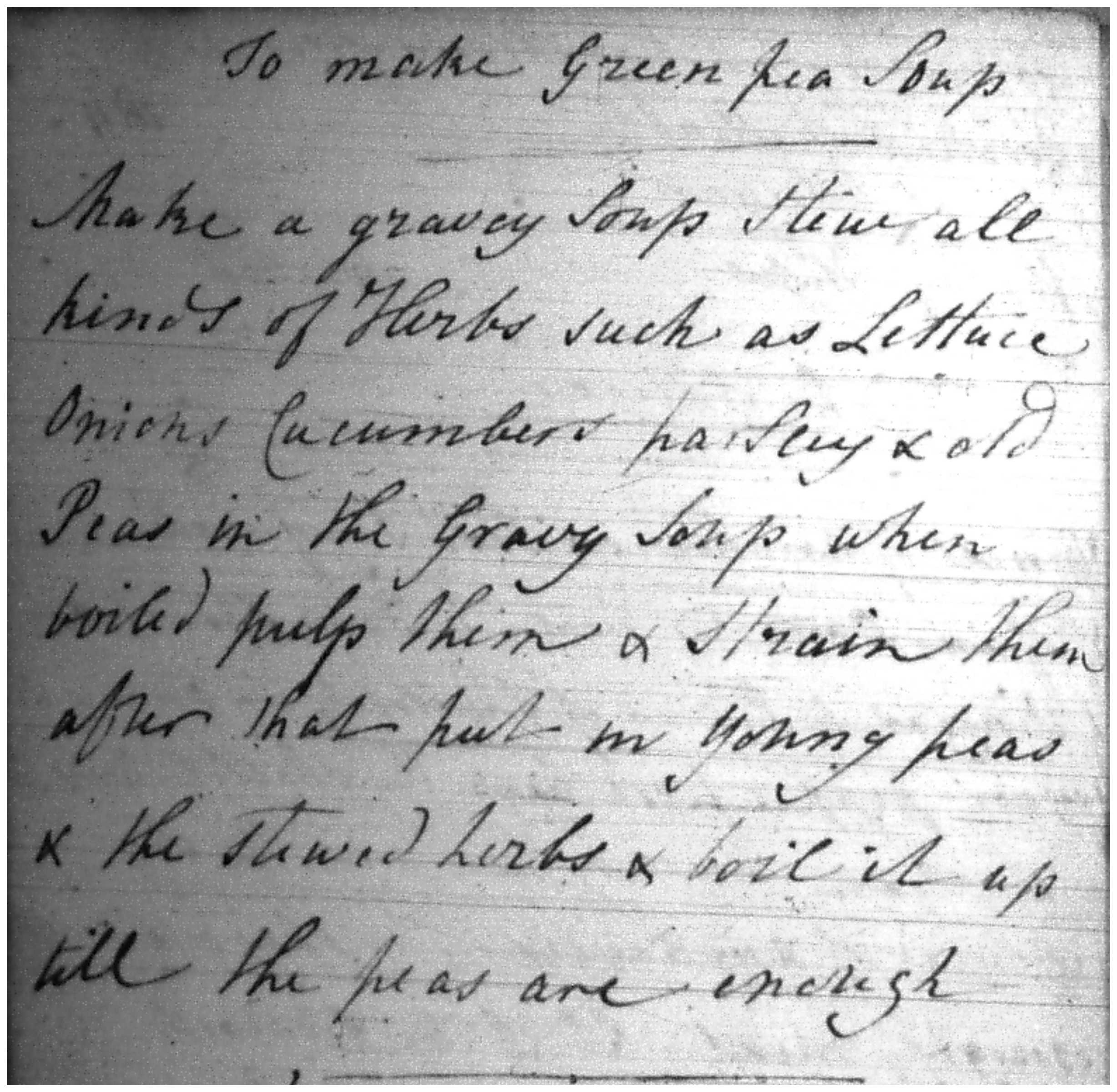 Dr. Bennett and Dr. Snook joined forces three years ago and received funding from a Social Sciences and Humanities Research Council (SSHRC) grant to launch the project into action.

The recipes have been divided into nine unique categories: agriculture, construction, cosmetic, drink, food, household, medicine, miscellaneous and veterinary medicine. To say the types of remedies and recipes are diverse would be a massive undersell. Next to a pea soup recipe (seen left), you can also read advice on how to catch a rat.
Dr. Bennett noted that when compiling the material, they were stunned at the number of medical remedies. "307 out of the 497 items we have right now are medical recipes, so that's very interesting."
Huge interest, big questions

So far, the database is thriving. "It's generated a huge amount of interest," says Dr. Bennett, and on top of that "it's asking us a lot of big questions that we haven't had time to explore yet."

For example, there are a few medical remedies written in physician's Latin by a woman named Sarah Creighton Wilkins.

"How a woman in eighteenth century Halifax would know or be able to write that is a question itself worth pursuing," notes Dr. Bennett.

The majority of recipes were written by English-speaking men, but there are a few in French, German and Latin. There are also some written by women, however not as many as Dr. Bennett and her team expected.


"That's a really big question that we're now just beginning to consider, and we really hope to find an answer to that," she says.
On the hunt for new material

The source of the recipes is diverse but going forward the team hopes they can further broaden the collection. They would love to find more Acadian and Black Loyalist material, as well as more evidence of Indigenous influence. "We're really interested in seeing some Indigenous connections – especially medicine, as we know the British colonists learnt a lot about medicine from Indigenous peoples."

Amid all this research, Dr. Bennett still had the chance to get her hands dirty in the kitchen.

"I made the Mushroom Catsup recipe for the database launch at UNB," says Dr. Bennett, "and this ketchup is not the kind we think of today. It's made by salting mushrooms and squeezing the juice out and adding some spices."

When asked how it turned out she said, "the recipe said to layer the mushrooms with a 'good deal of salt' — well what do they mean by a good deal of salt!? Mine turned out quite salty, I think my good deal of salt was too much!"

In an effort to grow the database, Dr. Bennett says she and her team are very keen to hear from anyone who may have recipes to contribute and are always keen to discover new material.

"We would love to hear from anybody that finds anything, and we're definitely going to continue searching."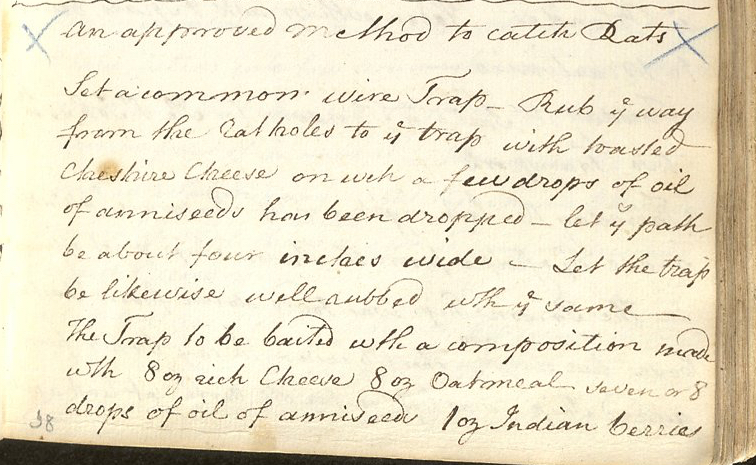 Archival images from Early Modern Maritime Recipes.