Late last month, the Globe and Mail published an in-depth feature story on what right-wing extremism looks like in Canada in 2019: anti-immigrant, Islamophobic, anti-Semitic, sexist… but also young, radicalized and online. The face of white supremacy today, increasingly, is one that's lit by the glow of a computer screen.

Though these views, expressed in online forums like social media websites, video game chat apps and message boards may be disturbing and shocking to some, they're not at all surprising to Kayla Preston, a master's student in the Department of Sociology and Social Anthropology at Dalhousie.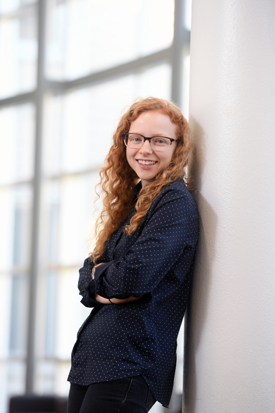 "Right wing extremism isn't new — it's always been happening," says Kayla, originally from Fredericton, NB. "But what we're seeing now that's different is that the radicalization is being driven online. So I'm hoping my research sheds light on how these groups are taking on discourses that are already prominent in Canada and just making them more extreme, and building them in new ways."

For her master's thesis, Kayla is doing a critical discourse analysis of three different right-wing extremist groups in Canada — ones that are particularly prominent on social media. By examining how they normalize opinions and views that have traditionally lied outside the mainstream in Canada, she hopes her research can help better understand on how racism takes root in a digital-driven culture.

A storytelling success

Though she's only just beginning her thesis proper, Kayla's skill at communicating her research has made her a finalist in the annual Storytellers competition organized by the Social Sciences and Humaniites Research Council of Canada (SSHRC).

Kayla's three-minute video earned her a spot as one of the competition's top 25 entrants, selected from more than 200 entries from across Canada. Having already earned a $3,000 prize as a finalist, she now gets to travel to the 2019 Congress of the Humanities in Vancouver next month to present her research live. The five top presenters there will get to be part of the 2019 SSHRC Impact Awards event this fall.



"I thought it was a great opportunity," says Kayla, who produced her video with the help of two of her friends.

"Storytellers is all about honing in on and giving credence to the importance of social sciences and humanities research, and how it answers social questions and benefits society in general. That's why I thought it would be a good idea to do this: the more people who understand my topic, and that I can get across to, the better."

Shining a light

For Kayla, who grew up as the sort of kid who questions everything, studying sociology has proven to be a natural fit.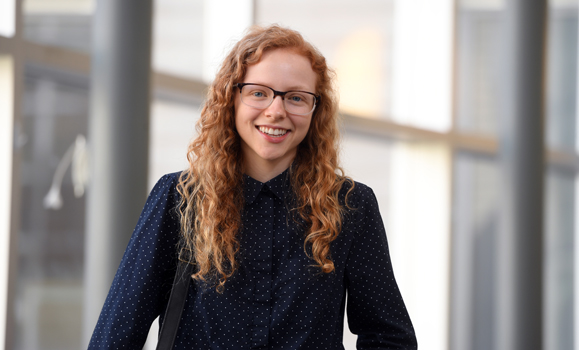 "I took a sociology course as an elective in my undergrad, and completely fell in love with it," she says. "It gave me the tools to answer the questions I'd had."

Her interest in studying right-wing extremism began with conversation with her honours' supervisor at St. Thomas University, both of them noticing how often they were coming across such views online, particularly in the wake of the 2016 U.S. election and other events.

"It makes people more anonymous," says Kayla of this new wave of digital extremism. "It makes people's messages instant, and messages can be spread locally and globally at the same time. That's different than in other periods when right-wing extremism was on the rise."

Kayla, set to graduate next year, is part of a growing number of researchers in Canada studying right-wing extremism. As she looks ahead to hopefully pursuing a PhD, she's eager to make her own contribution to a topic she sees as incredibly important.

"It's not always easy to look at these websites, but I do the research because I think it's important," she says. "I have the tools to do the research, I have extreme privilege to be able to go to school, do my master's, and have the support I have in my academic community. I hope my research feeds into the larger research conversation about this, shedding some light on these specific groups and case studies, because if these groups aren't understood then it could become a lot worse."