This spring, Dalhousie Medical Research Foundation's Molly Appeal is turning to Maritimers for help to establish an important new resource for heart research in the region — a biobank, located at Dalhousie Medicine New Brunswick (DMNB).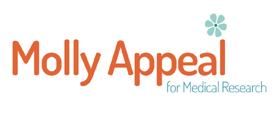 The DMNB Biobank will provide heart researchers in the Maritimes with access to patient blood and tissue samples, as well as data about them and their heart disease. This will allow the researchers to pursue answers to some of the most pressing issues in heart health today.  
 
"We face a huge and growing burden of heart disease here in the Maritimes," says Dr. Jean-François Légaré, Dalhousie medical researcher and head of cardiac surgery at the New Brunswick Heart Centre. "We have the region's highest rates of obesity and diabetes, which among other issues drive high blood pressure and inflammation that damage the heart over time."
 
The region is also home to Canada's fastest-aging population, with the country's highest rates of chronic disease. Increasing age and accumulating health problems lead to frailty, which makes people even more vulnerable to heart disease and has serious implications for women.
 
"Our research has found that females are more frail than males at any given age," says Dr. Susan Howlett, a professor at Dalhousie Medical School who is world-known for her research into the effects on heart function of sex, age, frailty and exercise. "Frail older women in particular are prone to diastolic heart failure, a kind of heart failure that could accurately be described as a 'stiffening' of the heart."
Addressing diastolic heart failure

In diastolic heart failure, the lower chambers of the heart do not relax fully to allow an adequate supply of blood to be pumped through the heart. As a result, people become exhausted and short-of-breath — the same as they do in standard heart failure — but their hearts are not enlarged like they are in ordinary heart failure. Diastolic heart failure is deadly — 25 to 40 per cent of people die within a year of diagnosis.
 
"The biggest issue in diastolic heart failure is that we don't know how to fix or treat it… we have to prevent it," notes Dr. Légaré, who studies how inflammation causes scar tissue to form among the muscle fibres of the heart, making it stiff and a less efficient pump. "The biobank to be funded through this spring's Molly Appeal will allow us to test hundreds of samples at the same time, providing us with much more powerfully reliable results."
 
More than a dozen heart researchers at Dalhousie Medical School in Halifax and Saint John will make use of the tissues and data stored in the DMNB Biobank. Dr. Howlett co-leads the heart research group — Cardiovascular Disease in Vulnerable Populations — with Dr.  Thomas Pulinilkunnil, a DMNB-based scientist who is studying how metabolic disorders like obesity and diabetes lead to heart failure.  
 
"The DMNB biobank will promote collaboration across the two sites," notes Dr. Pulinilkunnil. "It's a shared facility that will receive patient samples and data from surgeons in Halifax and Saint John and be used to explore a wide range of issues that contribute to heart failure, not to mention potential therapies."
 
Funds raised through this spring's Molly Appeal will support the careful collection and storage of tissues and data and researchers' timely access to the wealth of information to be gained through this powerful resource.
Learn more at the Molly Appeal website.

The Atlantic Provinces: Home of Canada's highest cardiovascular risk-factor profile

Cardiovascular diseases are a leading cause of death and disability in Canada. Statistics Canada data shows that Atlantic Canada's death rates from cardiovascular disease are the highest in the country.
The risk factors for cardiovascular disease are well known. Some, such as age and family history, cannot be changed. Other risk factors can be avoided or controlled with diet, exercise and/or medication. These include excess body weight, high blood pressure, high blood lipids, type 2 diabetes and frailty. Statistics Canada's Canadian Community Health Survey (2011) reveals some of the reasons why Atlantic
Canadians are at such high risk for cardiovascular disease:
More than 60 per cent of Atlantic Canadians over the age of 12 are overweight or obese; more than a quarter are obese (body mass index of 30 or more).
Only 50 per cent of Atlantic Canadians over the age of 12 are even moderately physically active.
7.6 per cent of Atlantic Canadians over age 12 have diabetes—up from 5.7 per cent in 2000.
Nearly 21 per cent of Atlantic Canadians over the age of 12 have identified high blood pressure (physicians estimate that many more have high blood pressure but do not realize it).
Nearly 23 per cent of Atlantic Canadians over the age of 12 smoke daily or occasionally.
Atlantic Canada is home to the highest proportion of people over the age of 65 in Canada; risk for cardiovascular disease increases with age, so this alone is a significant risk factor for the region.
Women and heart disease*
Women's heart disease is different than men's heart disease, yet little research has been done to understand how to best recognize, diagnose and treat heart disease in women. As a result:
A woman dies of heart disease in Canada every 20 minutes
A study published in Circulation found that early warning signs of a heart attack were missed in 78 per cent of women
Women are more likely than men to die or have a second heart attack within the first six months of an initial heart attack
Women with normal angiograms are four times more likely than men to be readmitted to hospital for chest pain within six months of the angiogram
Women are less likely than men to get bypass surgery or stents, or to have statins or anti-clotting therapies prescribed to them
Women are five times more likely to die from heart disease than from breast cancer
 *Source: Heart & Stroke 2018 Heart Report