Our right to privacy is one of the most pressing issues of the 21st century. With international digital security scandals and government surveillance in the headlines, now more than ever, people are asking questions about their rights and responsibilities as global citizens when it comes to privacy.
Those questions will drive the conversation on May 30 when former American intelligence officer Edward Snowden speaks at Dalhousie University via livestream from Moscow, Russia. Snowden has become synonymous with the topic of global privacy since his revelations about top-secret U.S. surveillance activities led him to becoming one of the most infamous fugitives in the world.

The Snowden event will be one of the marquee attractions during the inaugural Dalhousie Alumni Days (May 30-June 2), a new spring event coinciding with Convocation that invites alumni to campus for activities ranging from topical and engaging lectures to fun and inspiring celebrations. The event is also part of Dal's new Open Dialogue series, which brings Dal experts and the community together for thought-provoking conversations focused on timely and relevant topics.
"Coming out of Dalhousie's 200th anniversary, we want to use Alumni Days and the Open Dialogue series to continue the university's important role in sparking debate and conversation around important and challenging issues," says Sheila Blair-Reid, assistant vice-president, alumni and external engagement. "Edward Snowden's story is inspiring to some, and controversial to others, but there's no question the issues it raises — privacy rights of global citizens, whistleblower policies, domestic surveillance — affect all of us in the global 21st century."
Event details:
- Date/time: May 30, 2019 | 7:20 PM. Doors open 6:45 PM.
- Location: McInnes Room, Dalhousie Student Union Building (overflow: Ondaatje Hall, McCain Building)
- Tickets are free with contribution to For the Refugees: Online registration is required.

The Snowden saga

In 2013, Snowden, a former CIA and National Security Agency (NSA) computer programmer, leaked top-secret documents to the media that revealed the U.S. government had been conducting mass internet and telephone surveillance on its citizens. The secret court orders directed companies like Facebook and Google to circumvent online encryption protocols and release user information enabling the government to spy on the activities of Americans and U.S. allies such as the European Union.

The global implications of the Snowden scandal ignited a firestorm of debate about the right to privacy in the digital age, and the civil rights of whistleblowers, and it made people question the surveillance acts of their own country.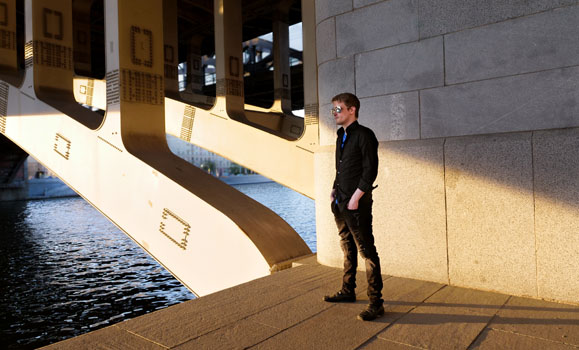 Though U.S. officials claimed the actions were justified under the rubric of combatting terrorism, Snowden has stated that, "These [surveillance] programs were never about terrorism. They're about economic spying, social control and diplomatic manipulation. They're about power."
Engaging the issues


Professor Frank Harvey, Dean of the Faculty of Arts & Social Sciences, who will serve as moderator for the Snowden discussion, agrees. "The threat of terrorism is greatly exaggerated relative to the very real threats that have a deep and profound impact on our safety, security and privacy."

A political scientist and internationally recognized expert on security policy, and a former Fulbright Chair and NATO Research Fellow, Dr. Harvey is well versed on the topic.  

"There are legitimate and pressing questions about the scope of government spending to combat exaggerated security threats and the corresponding emergence of a security industrial complex. The more troublesome feature of these trends is the apparent willingness of the public to relinquish their privacy, freedoms and civil liberties in exchange for a powerful surveillance state. People are more inclined to be worried about exaggerated and uncontrollable risks and threats that are unfamiliar, such as terrorism, and less inclined to care about threats that they perceive as more controllable despite their enormous risks to public safety."

At the end of the day, Professor Harvey says, people don't always recognize the threat to privacy as having any impact on them in their day-to-day lives. "The surveillance state has a tremendous impact, but it's not sufficiently worrisome to generate a serious backlash against that increase in control and state power," he says.

"Essentially, people have already become willing participants in allowing their privacy to be chipped away thanks to things like social media, and they have been convinced that further erosion of their privacy is the necessary cost of keeping them safe."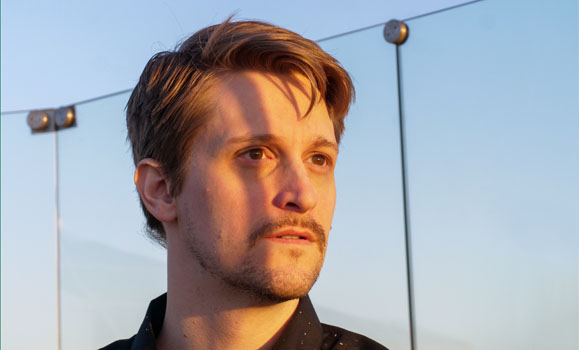 But is it? Snowden's actions — as seen in the Academy Award-winning documentary CitizenFour, as well as in a biopic directed by Oliver Stone — have seen him labelled both a hero and traitor. And whether you find yourself squarely for or against what he did – or somewhere in the middle – the conversation is about more than just Snowden — it's about our right to privacy as global citizens. Don't miss an opportunity to add your voice to the conversation on May 30.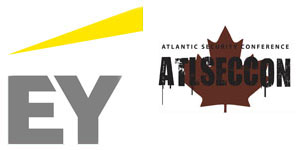 The keynote address is sponsored in part by Ernst and Young LLP (EY Canada) and Atlantic Security Conference.

An important part of the Snowden story is the people who helped hide him in Hong Kong when he fled the U.S. to avoid being charged with violations under the Espionage Act. Recently two of the seven people who helped him were granted refugee status in Canada. The Montreal-based non-profit For the Refugees is still working to bring the remaining five to Canada, and as a requirement of Snowden speaking at Dal, all proceeds from the event will go to that organization.