The federal government has announced a $1.6-million grant, over four years, for Solutions for Kids in Pain (SKIP), a new knowledge mobilization network to improve children's pain management in Canada and around the world.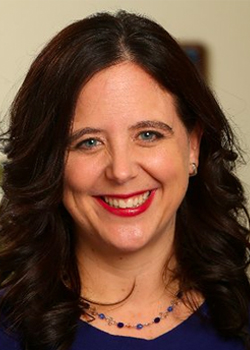 "Children experience pain that is preventable and undertreated," says Dr. Christine Chambers (left), children's pain researcher and SKIP's scientific director. "This grant will be a game-changer for children in pain and their families as it will ensure that our research findings get out of the medical journals and into the hands of people who can use them."

SKIP will be based at Dalhousie University and will include more than 100 Canadian and international partners working together to put evidence-based solutions to child pain into practice.

"Dalhousie is incredibly proud to host one of the newest Networks of Centres of Excellence, SKIP," says Alice Aiken, Dalhousie's vice-president research and innovation. "The world-class work being done will help ensure we have healthier Canadians through better pain management for children."

SKIP will have four main hubs: the IWK Health Centre, SickKids (Toronto), Stollery (Edmonton), and Children's Health Care Canada (Ottawa). Dr. Chambers and Doug Maynard (Children's Healthcare Canada) are grant co-leads.

"Canada is a global leader in children's pain research, yet our children are not benefitting from this," says Maynard. "We look forward to working through SKIP to engage researchers, patients, families, clinicians and health administrators to ensure our children receive the best care possible, and that includes the best possible pain management."

SKIP's activities and outcomes will be guided by a diverse and experienced board. "Solutions are known and available," says SKIP Board Chair Dr. Judith Hall. "We owe it to our children to put them into action. I am so honoured to be part of a network that will increase awareness and put the solutions into practice."

An official SKIP launch will be held on Thursday, April 18th from 6-8pm at Volta in Halifax.